We digital marketers share the same goal: to reach as many online customers as possible.
We focus on finding keywords they'd use when searching for products or services that we promote. We create content our audiences crave and devise strategies to present it to them at the most convenient time…don't we?
And a couple of times throughout the year, we're given an enormous opportunity to score big by targeting industry "big days," national holidays and other peak times – like Valentine's Day, Halloween, Black Friday, St. George's Day in Spain, Oktoberfest in Germany, International Women's Day in Russia – or even a local industry conference.
So we decided to help you to prepare the biggest and best seasonal marketing campaign for the coming year.
We invited digital marketing experts from all over the world to share their favorite seasonal marketing strategies for:
SEO
PPC
Content marketing
Social media
Email marketing
Cool, huh?
But wait, we didn't stop there! We also asked our fantastic SEMrush designers and developers to do something crazy for us and build a seasonal marketing campaign planner to help you design and schedule your special campaign!
Is Seasonal Marketing for Everyone?
Yeah, it pretty much is. Of course, when thinking about seasonal SEO, for instance, Black Friday or Christmas shopping comes to mind. And so does Valentine's Day for travel agents, restaurants and resorts. But in truth, a small B&B hotel could benefit from a big concert happening in their area during the summer (and in fact, many do).
Manufacturers can capitalize on interest generated around their products sparked by a big trade show taking place in their town. And a design studio might want to focus their attention on a big conference their prospects might frequent.
And the list goes on…
In other words, no matter what you sell, there are bound to be times throughout the year when interest in your product or service is at a peak. And with a proper seasonal marketing campaign, you can easily capitalize on them. Okay, all this sounds great. But how can you ensure that people searching for information related to the events you're targeting will land on your site?
Here's what we've learned from experts.
SEO
From keywords to competitor analysis, you need to ensure that people searching for information and products related to the big event in question will find your site.
And experts agree – to get the maximum benefit from event-related keyword, you need to start early.
Similarly, you should make your campaign timeless.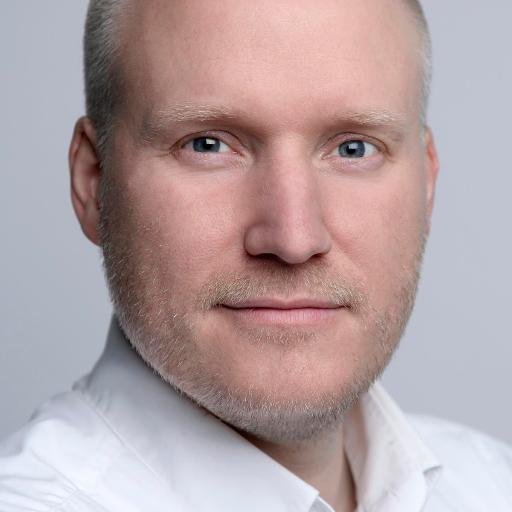 Bjorn Tantau, Head of Market Insights at Facelift Brand Building Technologies
As for Google, it takes a very long time before your content will reach its maximum potential in organic search. It is therefore very important to initiate your campaign in advance and develop it from the very beginning, so that it can constantly work on the same topic. The heart of your campaign should be content that will be successful without time limitations. 'Evergreen content' always works, as its central theme is always relevant.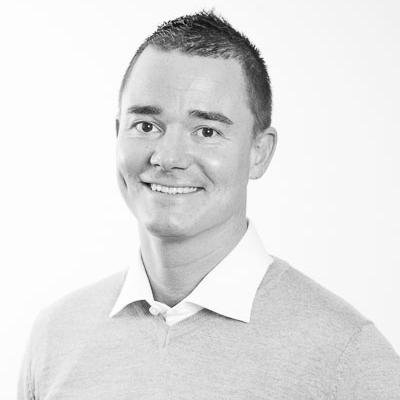 Trond Lyngbo, Head of SEO at MediaCom Norway
Start your SEO campaign early, at least few months before the big day. If your e-commerce website sells Christmas presents, buyers searching on Google should be able to find you in October at the latest. For Christmas sales, planning should begin in August or September. In Norway, where I live, my e-commerce SEO clients start seeing a spike in sales beginning in early October. Don't wait until the last minute. Not all Christmas shoppers are identical. Some will buy presents months in advance.
When planning what content to create, Trond recommends "getting into the mind of your prospective buyer." Ask yourself: "What do they want? Which details will convince them to buy? How should I present the information they are seeking?"
And if possible, revitalize old content. Frédéric Canevet points out that, from an SEO standpoint, there are in fact two types of seasonal campaigns.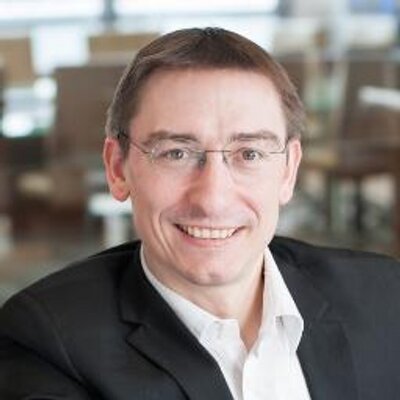 Frédéric Canevet, Product Manager CRM Cloud - Blogueur ConseilsMarketing.fr
The "same old chestnut," meaning the same news is always repeated every year. From Valentine's Day gifts to New Year's greetings, there are subjects for which an SEO must "revitalize" old content and "rejuvenate" reference articles.
Generally, a good SEO or marketer has already referenced such pages in seasonal posts of the previous year. It is necessary to proceed in several stages. Firstly, check to see if your previous content is still up-to-date (change the dates if necessary). Then, three to four weeks before launching your seasonal campaign, highlight well-referenced and updated articles. Finally, recreate some content that includes links to your referenced content.
Those that are seasonal, but linked to different news each time. These kinds of updates are also seasonal, but you can't repeat content here. For example such events as the Cannes Festival, the Football World Cup, Roland Garros, iPhone launches … In this case, your work is often more complicated, because you have to anticipate keyword phrases and create content many months before the given date.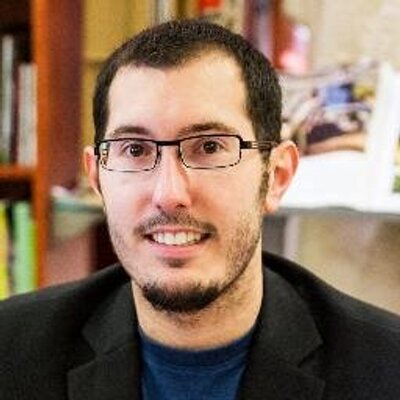 Mathieu Chartier, Professor, SEO and Webmaster, Author of books and articles about SEO, SEM
Manage keywords and geolocation related to your event or seasonal campaign target. For example, we do not use the same key phrases for summer sale campaigns and sporting events like Roland Garros or the Tour de France. You have to consider geolocation for localized events, but not for summer sales that are relevant nationwide.
PPC
Similarly, you need to optimize paid campaigns for the best ROI while ensuring the lowest cost.
Larry Kim, Founder of WordStream
Most PPC campaigns are evergreen in nature (you run them forever). Seasonal campaigns are different in that they have specific start and end dates. We have customers like travel agencies or roof gutter cleaning services or ski resorts that do 80+ percent of their business within a month or two each year, so the planning can be intense. Usually, seasonal campaigns will leverage Ad Customizers or AdWords Scripts to convey dynamic promotional copy (e.g., "sale ends in 3 hours, hurry only 2 rooms left"). It's also hard to predict your ad budget for seasonal campaigns, since the searches happen over a compressed period of time – so you'll want to be watching and adjusting that closely. Beyond that, they're not too different from ordinary non-seasonal campaigns.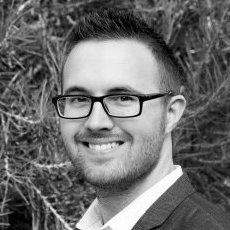 Jason Denny, Head of Paid Media at White.net 
Typically, we discuss the holiday season with our clients in August, simply because it takes time for the client to confirm discounts, promotions etc. Seasonal campaigns are very different than your day-to-day campaigns due to the the way we live our lives these days, on-the-go.
Know your dates: Black Friday and Cyber Monday are the biggest shopping days of the year, get your ads out there with promotions, discounts and free delivery.
Year on year mobile and tablet search has grown, with desktop search falling, ensure your site is optimized for mobile, a user who cannot easily navigate your site will not order from you.
Look at your audience's mind-set, they want the most stress-free shopping experience available. If you have physical stores then offer the availability to click and collect, or at a minimal offer free next day delivery. Create a sense of urgency too with countdown ads, these are an excellent choice to spur on those last minute purchases.
Landing Page Optimization
The aim of SEO or PPC is to attract traffic. But actual conversions happen on the page you drive these visitors to. And thus, a major aspect of your strategy should revolve around creating and optimizing landing pages in order to achieve the highest conversions.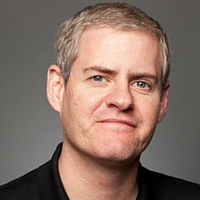 Hunter Boyle, Founder & CEO of Optimization Copilot
Around the holidays, all of our inboxes get overloaded with special offers, because we all want to cash in on the gift-buying season. This is the perfect time to test all the major ways to differentiate your offer. Instead of simply going the discount code route – which can also pull visitors away from your page to search for other/better codes – perhaps test offers like add-on products/services, bundles or gift cards. Run a minimal split test with your email segments or paid social/search traffic first to see which performs better. Then roll out the winner to your broader list or campaign.
Content
Content engages and communicates with visitors. It builds a rapport and establishes trust. And so, to succeed at seasonal marketing, you need to create relevant and engaging content that will attract visitors to your site and convince them to stick around. You can also use your content to appeal to customers during the holiday downtime.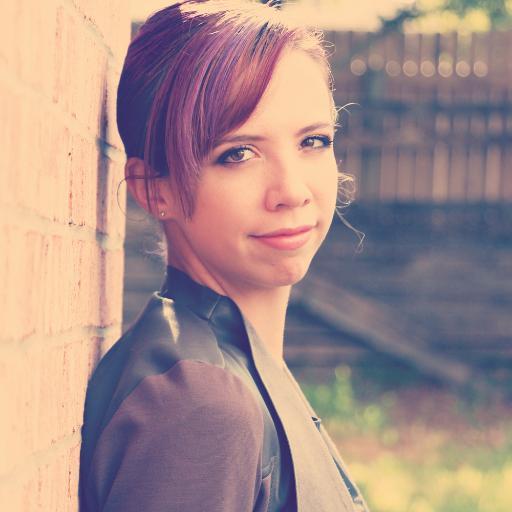 Julia McCoy, CEO of Expresswriters.com
You should absolutely create seasonal content! Think of it as a way to stay busy during a holiday. Blogs are a great channel for doing this. Start creating a couple of weeks before the holiday, so you can come up with a holiday offer (if you want) and schedule your content. Holiday content gives you the advantage of appealing to people even on "off days,"earning extra reads and even accruing more sales, if you include an offer along with your seasonal content.
Also, don't forget that there are a lot of different ways to approach your audience.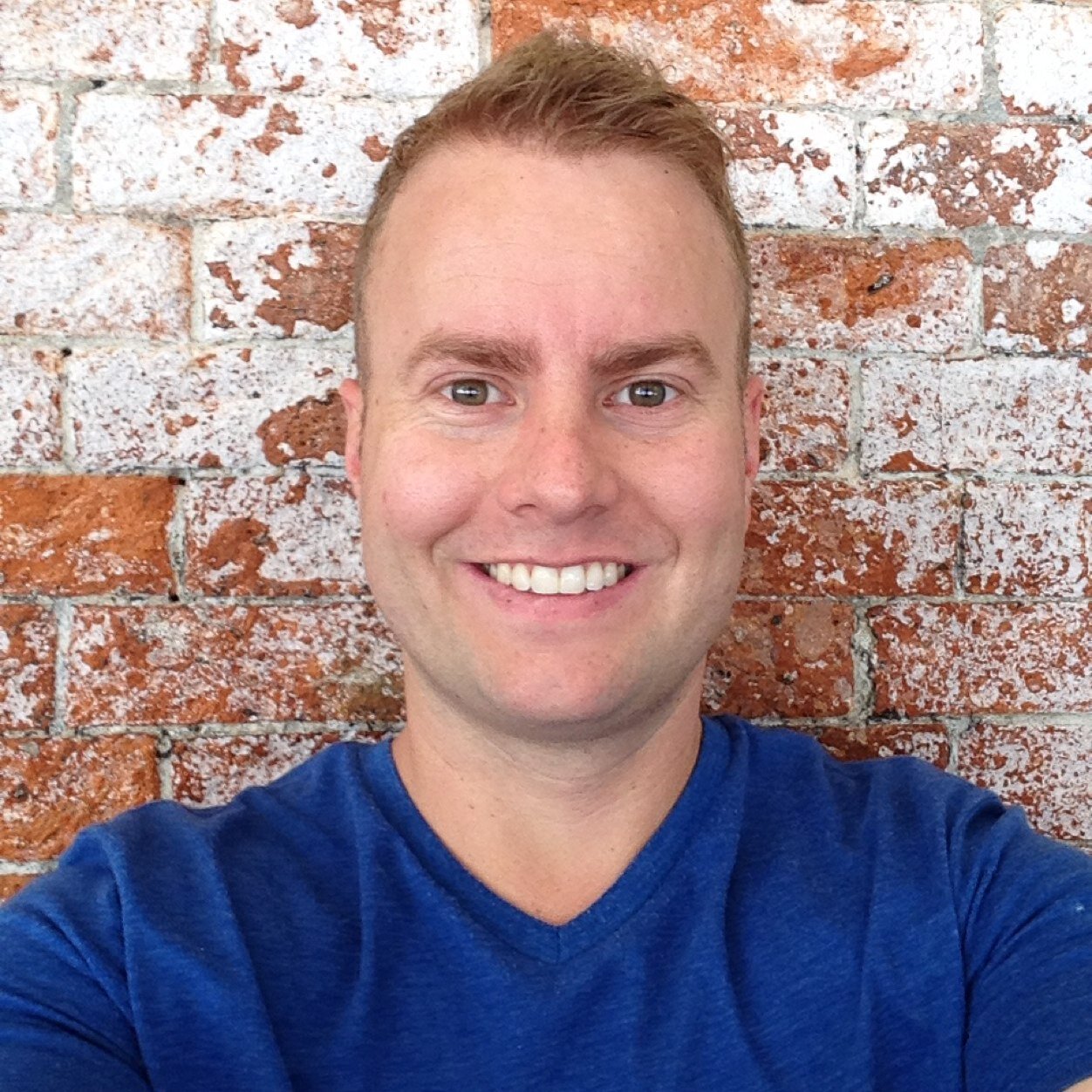 John Rampton, Entrepreneur, Investor & Connector, Founder of Due
I find that small businesses typically go after other businesses, while enterprise companies target people. There is a very distinct difference. Marketing to business owners is fairly easy, as you can blanket a large amount of different businesses and, hopefully, you'll get one. When going after enterprise companies, it's best to market to the individuals behind the company and show them why they need your product or service.
When planning content, Denis Andrade suggests two approaches.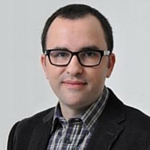 Denis Andrade, Founder and CEO of Mateada Agency
The most important tip is to learn from past events.
What we do is document all our campaigns to create a knowledge base for each client.This helps us to figure out the best moment to start a campaign.
Another tool that helps us a lot is Google Trends. You can search by event name and see when a keywords started to trend the previous year. For example, if we check the term "black friday," we can see that, last year, searches for this keyword started in the middle of October and increased on November 16. Based on this information, we can estimate that the ideal time to start publishing holiday-related content is one month before the event.
Seasonal content must focus on people´s behavior during this holiday. Generally, people prefer content with tips on how to get the most out of a special offer period or how to enjoy the holiday (for example, ideas for getaways or great recipes for Christmas dinner).
The ideal solution is to keep the content, adding a note that the campaign is over and inviting visitors to register for updates on future campaigns.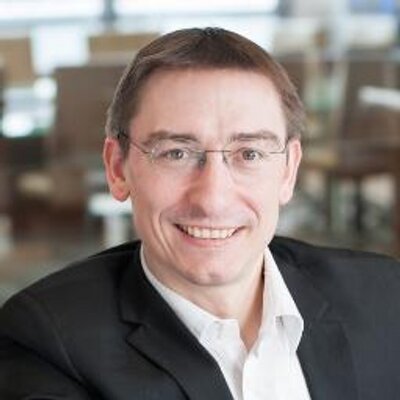 Frédéric Canevet, Product Manager CRM Cloud, Blogger ConseilsMarketing.fr
Every year, at the end of November, I relaunch the articles with the old contents (making sure to remove the date) and prepare 1 or 2 articles on resolutions on small sites that link to a well-performed article. Then, one week before the event (or slightly earlier), I release a major article (1,500 words minimum with links to the referenced article) to share on social media. And finally, a few days before, I republish the article (often enhanced) and mention the current date in the title.
Social Media
Given its real-time nature, social media is ideal for building a sense of anticipation for your promotions and engaging with holiday shoppers. If you're wondering how to achieve this, here's some advice that might help.
Our participants agree – social campaigns can be problematic.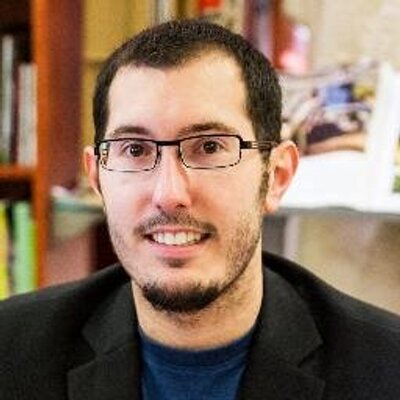 Mathieu Chartier, Professor, SEO and Webmaster, Author of books and articles about SEO, SEM
A social media strategy is very different from an SEO campaign strategy, as you need to have a great community first of all. Sometimes massive differences may occur, depending on the established event or date.
If I am promoting a well-known event like the Tour de France or Roland Garros, a social media strategy will take less time (but this is not always true!). So it's hard to define a period of time, but I tend to prepare everything several months before the event or established date. It helps me to build a great community, and I have enough time to reach a wide audience.
Bjorn Tantau shared with us his schedule for a Facebook Advent Calendar campaign.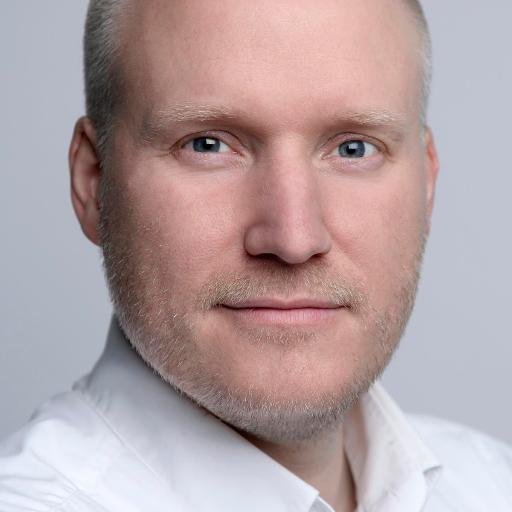 Bjorn Tantau, Head of Market Insights at Facelift Brand Building Technologies
Facebook Advent Calendars are still very popular, and each year they publish something new. With this idea, we can be sure that for a long time – i.e., during the Christmas season – all potential clients will surely be devoted to us. An Advent Calendar campaign is normally begun on December 1, which is why everything should be prepared by this time. The campaign should be prepared and therefore planned in advance – in my opinion, you should spend at least two months preparing.
Reason: prior to the beginning of the campaign itself (the same, for example, for the Advent calendar), everything should be ready. By this time, the advertisements should be ready, and timely announcements should be mailed. It is also necessary to contact advisers (authority figures) and propagandists. The purpose of these actions is to synchronize all activities to ensure maximum impact in a given period of time. This is the only way to launch a successful campaign. The total time required for a campaign will depend on the desired result.
For instance, an Advent Calendar campaign should be carried out until December 24, because during this time, you can still get new members. But it is also necessary to complete the campaign on time – that is, in this case, on December 25 – because otherwise, users will later see an ad for an event that is already over on Facebook (or anywhere else) which is highly unprofessional.
Email Marketing
Email is one of the best-converting marketing channels. But it is also one of the most difficult to manage. So finally, here are a couple of tricks that have helped our specialists create and run seasonal email campaigns.
First, you need to give yourself enough time to prepare your campaign.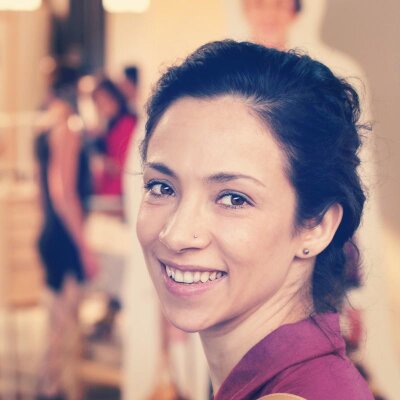 Maura Cannaviello, Digital and Inbound Marketing Strategist
It's a good idea to develop content at least one month in advance. For example, in November, focus on Christmas and possibly beyond, since emails linked to New Year's Eve and Epiphany generally have a very high open rate.
During the holiday season, purchases are usually made offline. However, we can suggest merchandise to consumers and point them to a specific physical store through email marketing channels. In this case, dividing your list by geographic area and other factors can be very useful, as it allows you to create a more tailored message.
Additionally, unlike regular campaigns, email marketing campaigns linked to the holiday season are special due to the products/services or events specifically created for the season, and the gadgets and discount coupons that reward loyal clients. They're also special because they most often employ graphical layouts that break away from company branding and are more oriented towards holiday themes, which is emotionally compelling to consumers in the holiday spirit.
During the holidays, the average consumer receives a larger volume of emails and text messages from companies. So, in addition to starting early and using creativity to stand out, it's essential to always test subjects lines, as they will determine whether a message will be opened or not. Therefore, it's very important to plan many A/B tests to identify which variation achieves the best open rate. It could be useful to conduct tests on the name shown in the recipient field and on the time your messages are sent. It's also best to ensure that your content can adapt to every type of mobile device, since it will likely be read on a smartphone or tablet.
Conclusion
Did you get enough inspiration? We hope you did! Please share with us your own seasonal marketing campaign challenges in the comments below.