Do you believe your company is in need of a website redesign that better represents your business and works like a salesperson for you? A website should be user-focused, tell your story, function effectively, and grow your business.
Most of all it should work as your digital sales person and take your users through a conversion funnel. If it's not performing these core tasks for you, a website redesign may be a wise decision.
Let's delve deeper into these factors and give you a better understanding of how your website should be performing.
Does Your Website Work Effectively and Efficiently?
Is your website working as intended, loading quickly (less than 2-3 seconds), and easy to use?If not, this is will be the premise for a website redesign. In essence, user experience on a website follows a hierarchy of needs and it all starts with functionality. When strategizing for a website redesign, be sure that the most basic needs are met before including the next level of needs.
User Experience Hierarchy of Needs
There are some functions that may be less obvious but indicate your website is not just outdated but is decreasing the chances of users interacting with your site. Certain features that were once used, such as Flash, are dating your website and impacting website optimization.
Even Adobe has stated that Flash is discontinued. Other instances such as the use of too many ads, too much motion such as rotating banners and excessive use of animation, overuse of colors, and playing music on page load, can prove to be very distracting for users and they tend to leave the website pretty quickly.
Another major indicator that your website is in need of an update is if it isn't mobile friendly. In technical terms, we use "responsive design" meaning a site can be viewed on any type of device and will format to fit the screen. This is becoming increasingly important as over half of Google searches are performed on handheld devices.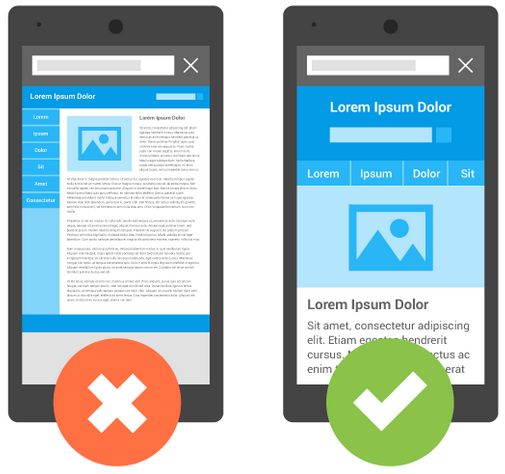 Does Your Website Properly Represent Your Business?
Has your company evolved since your website was last designed? Do you have a website that doesn't clearly state what your company is all about? Are you offering new services or have new staff? If so, your website isn't properly conveying your story or brand for your potential clients.
As stated previously, a website needs to be your digital sales person, effectively portraying your values and culture and what makes you unique is essential. It should highlight your Unique Selling Propositions, those distinguishable factors that stand you apart from your competition. If your website is not parallel with what you are telling your clients or prospects, a redesign is needed.
Elements of a Unique Selling Proposition
Is Your Website Converting Visitors Into Leads?
Getting visitors to convert into leads through a website is a priority for most companies. At the very least, engaging visitors should be a top priority. If your website isn't doing one of the two or both, it's time to revisit your web design.
Believing that your website should solely be used as an online brochure or that you won't get any leads from your website, is a misconception. Your website should be working for you day and night, providing your target audience the right information about your company and your industry. And when your website has the appropriate conversion elements, lead generation is possible.
This doesn't mean having a contact page with a form or an email signup. There should be other, more creative and compelling ways to encourage your visitors to engage with you. The first step is ensuring you're providing your visitors with targeted content, meaning it's relevant and is written in a way that speaks directly to them, which helps to build trust and credibility for your brand.
Creating a helpful resource such as a checklist, whitepaper or ebook, and placing it behind a form, is a great way to provide value for your visitors and capture their information for email nurturing in the future. You should be able to funnel your visitor through your website and provide them with the information they are looking for, no matter what stage of the buyer's journey they are in.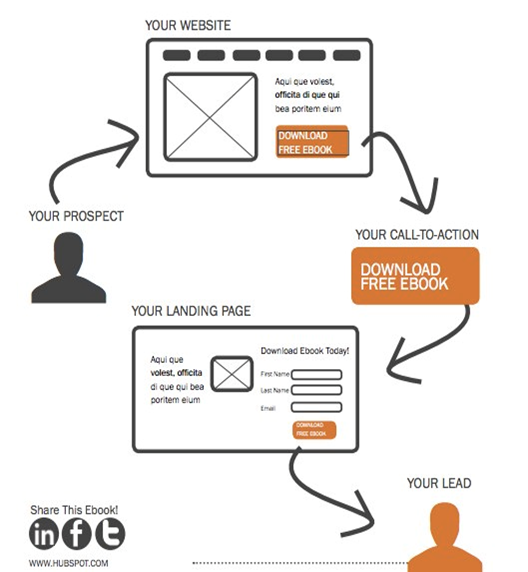 Stages of Lead Generation
Is Your Website Growing With Your Business?
Is your company looking into a website redesign every few years? What if there was a way to grow your website and make it better, month over month? This is the premise of Growth Driven Design, the latest approach to website design that is driven by results instead of guessing what will work for your business and your audience. If you want a website to work better over time and change as your business changes, this type of website redesign is worth researching.
There are many benefits to choosing the growth driven design approach versus a traditional web redesign. Primarily, a website is continuously tested and tweaked to maximize results which will minimize risk. This systematic approach of constantly researching, testing and learning about a website's visitors and how they use the site, makes for more informed ongoing website improvements.
Improve conversion by updating your business
Through continuous improvements, peak performance can be reached. Best of all, the information gathered through these actions help marketing and sales improve their strategies.
If you're looking into a website redesign, chances are your website isn't functioning effectively, portraying your company properly, built with converting your target market in mind, or adapting as your business grows. If one or all of these holds true, it's time to consider a website redesign.
Ensure that you are not redesigning your website for just one of these elements. Each of these core tasks should be factored into the redesign strategy to create your optimal digital sales person that works for you 24/7.