I'm attracted to data.
No, not in that way, ya goof!
When it comes to finding insights and making decisions, I naturally gravitate to a structured, well-presented analysis of data points versus a compelling individual case of the human side of a problem. Stories are just so prone to bias that I have come to doubt the relevance of a good one as the foundation for an argument.
But that doesn't mean we should exclude stories when trying to prove a point! I recently learned that using stories to illustrate the reality of statistical observations is a key to creating balanced content that delivers results in terms of readers and organic rank.
I've been working on improving that balance in my content. Today, I wanted to share my steps for creating data-driven stories by walking you through the step by step production of a recent article I wrote.
Some outcomes for you:
the phases of an end-to-end process for data-driven storytelling
topic evaluation that blends data and strategy
the missing piece of the research and writing stage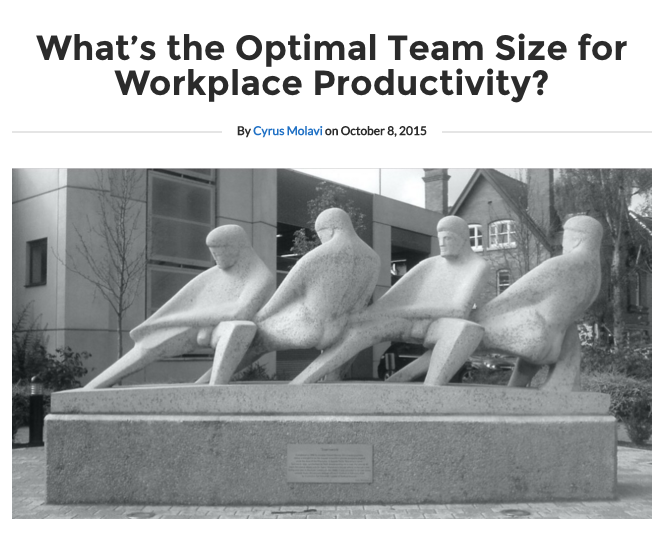 Here is the outcome of this process.
The Challenge
As a guest contributor to The Modern Team, a publication by Flow about building exceptional teams, I was tasked with creating a high-quality post that would not only be interesting, but also in line with editorial guidelines, offer a unique and valuable perspective, and be a magnet for future organic traffic.
To satisfy these needs, I decided to take a balanced approach and employ data-driven storytelling to create a great post.
Data-driven storytelling is content that is both entertaining and informative. It:
answers burning questions
brings unique data to the table
To get a better idea of how data-driven storytelling is pulled off, let me point you to three companies: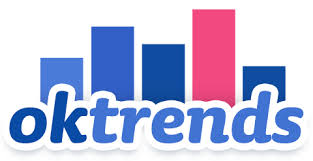 OkCupid is probably my favorite example: they grew an amazing following with their OkTrends blog by analyzing anonymous data from their dating platform and answered questions like "what role does a man's height play in their likelihood to be replied to?" and "how race affects attraction preferences." It's hard to think of any questions more burning than that.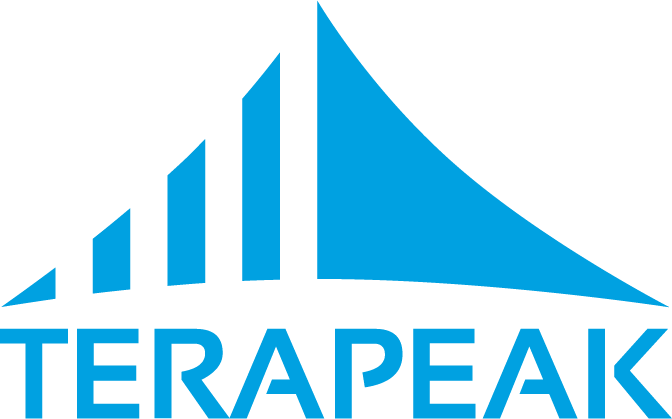 Another example of using unique data is Terapeak. They're software for eBay sellers that provides transactional history of what's selling on eBay and at what price. No one else has access to this data, so their content strategy naturally follows the data. They analyze hot items, and things like the relationship between Star Wars movie releases and the price of Star Wars collectibles.

As for Priceonomics, I highly recommend you read their comprehensive guide to content marketing. In it, they dive deep into using proprietary data to find your voice and deliver business results.
So with data-driven storytelling as my method, I moved on to the first of six phases of the process.
1. Validate Topics
With this post, the brainstorming process operated with a few constraints:
it fits the editorial – it had to be about modern teams
we have related data to add – we had anonymous data about team productivity
there was decent search volume – we needed to vet ideas using SEMrush
So we got together for a weekly idea session to brainstorm ideas. We first pruned them for editorial standards, then thought about how we might add our own data to the story, and then finally vetted the remaining ideas using SEMrush.
You can do that any time by heading over to SEMrush.com and typing your ideas in.

The topic we went with was about finding the optimal team size for workplace productivity.
2. Research
With the topic selected, I went into full research mode for the post. It took about 30 hours of concentrated work to create this post, including topic selection, research, and writing. (But not promotion.) This research portion was probably about 15-20 hours worth of the time.
I read academic papers,
I familiarized myself with experts in the field,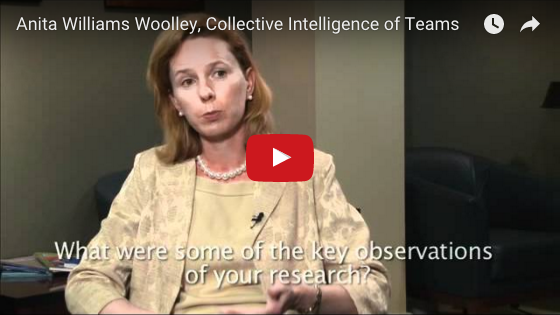 and I read pretty much every other top post on the topic.
Most importantly, I took detailed notes with sources documented so that I could use them to write the full post.
With the topic that fit all the constraints being "optimal team size," it was time to do original research using our own data.
I analyzed the productivity of teams using Flow. Flow is a team collaboration platform that helps people get organized and stay productive. You can plan shared projects and create and allocate tasks across a group of people. Then you can collaborate and tick off tasks as you work.
The data I had access to could help me understand the relative productivity of teams of various sizes.
So I looked at the number of people on accounts, and then calculated their total tasks completed per month and plotted it on a graph. It turned out that productivity falls off once teams get over a certain size.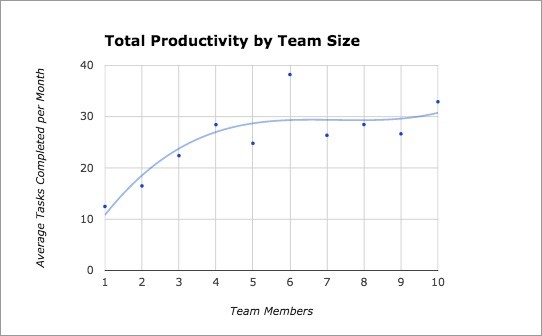 If you want to learn more about this topic, read my post from the Modern Team titled, What's the Optimal Team Size for Workplace Productivity?
3. Write
With the research compiled, it was time for me to synthesize my notes into a coherent structure and add the storytelling element of the piece.
Honestly, the synthesis was the hardest part for me. I had something like 23 pages of notes from over 30 sources that I needed to turn into a meaningful story that answered a definite question.
Adding stories makes things real. By giving examples to illustrate data, you help people identify with what you're trying to say.
I'll never forget the day a few of my teammates at Flow took a road trip to visit some customers at their offices. We talked to them about a feature that was coming out soon, and tried to understand their needs and wants, and how this applied to how we had built our solution.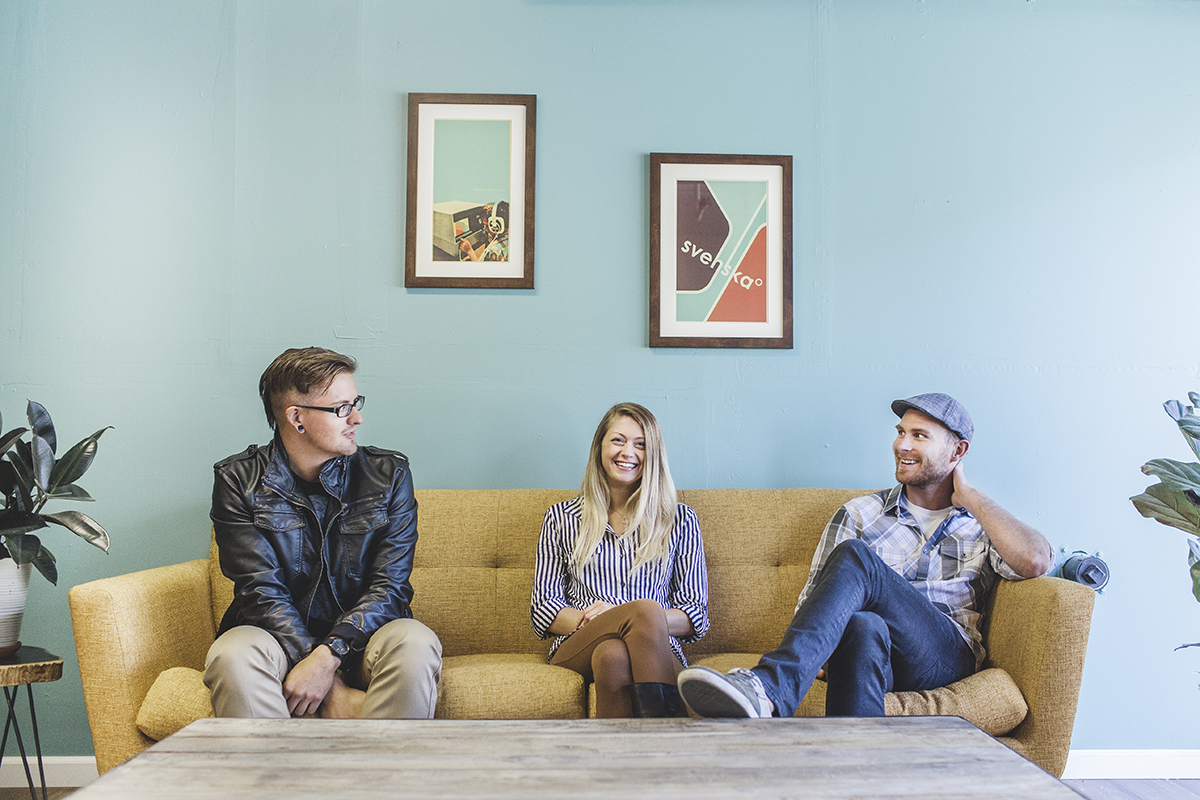 On the drive home my team talked about the experience, and the recommendations we'd be coming back with. We felt so strongly about the problems we could solve for this team, and the challenge fired up our passion for building a better tool.
The thing is, we are always collecting feedback from our customers. Somehow, this session hit home with more impact.
My feeling is that because the format was different, we felt differently about it. We sat facing our customers. We were there in person. We made eye contact, and we saw their expressions as they talked about their problems. We felt the changes that needed to be made, and that feeling was very real.
Telling human stories helps you empathize with data-driven insights
Anyways, all this is to say that data can make something painfully obvious, but unless your readers can feel it, the point will be weakened. Storytelling is one way we can bring feeling to our content to give it balance.
The Last Three Steps
I have a ton more to say about this, and three more steps I owe you along with the techniques I used to polish, publish, promote and track performance of this piece.
Tune into the upcoming webinar to hear about them, as well as get access to a free ebook and a follow up toolkit for the data-driven storytelling process.
The webinar is taking place on March 9th at 11am EST. You can register here.
If you can't make that time, tweet me @cyrus_molavi and I'll send you the recording and the toolkit once they're ready.
Can't wait to share my story with you!
Cyrus Molavi (@cyrus_molavi) is Product Manager at Flow – software designed to help teams get organized and stay productive. He has been a speaker for the Eloqua Experience and the University of Victoria, and has been featured on UsabilityGeek, The Modern Team and Really Good Emails. He has drawn business insights from his analysis of the role of email in brick & mortar retail, and team collaboration on a productivity platform.