Everyone wants to be first.
The first in a race gets the gold. The first to market becomes the market leader. The top grade in class gets the most honors. But what if bidding on position one doesn't yield the best leads or worse: it bleeds your AdWords budget for marginal returns? 
Bidding for First Place in AdWords is Expensive
For some keywords, it can cost an upwards of $30 per click, presumably because it gets the most impressions and clicks. Most PPC managers spend a lot of time trying tweaking ad copy, landing pages and keywords to rank higher with their target audience while spending as little as possible.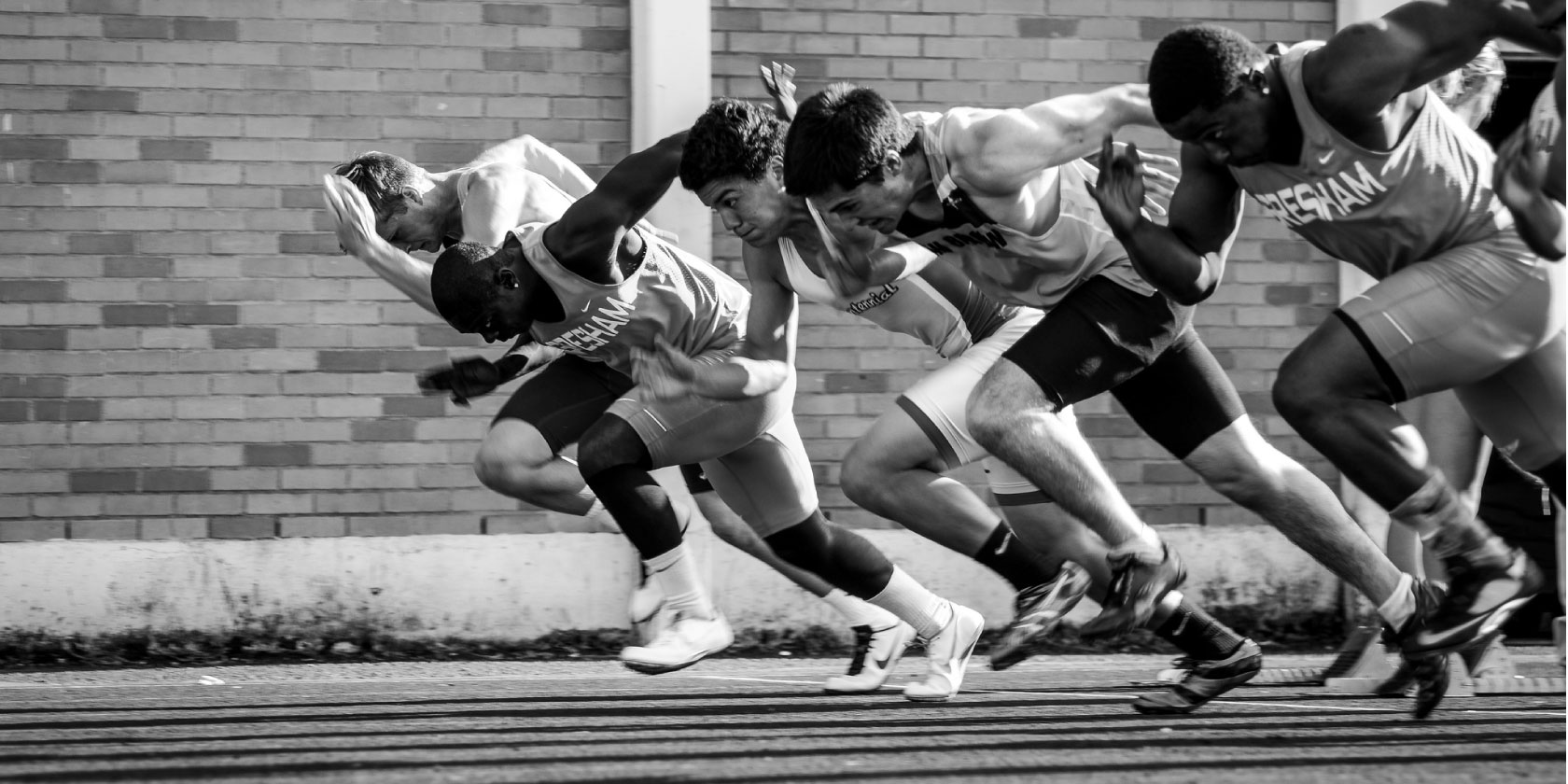 Web Users are trained to scroll past ads
Picture your browsing experience for a minute. Do you almost instinctively skip the first few results because you know those are ads?
You're not alone.
Recently Conversion XL published a study that shows web users no longer read results in the F pattern that favored the top.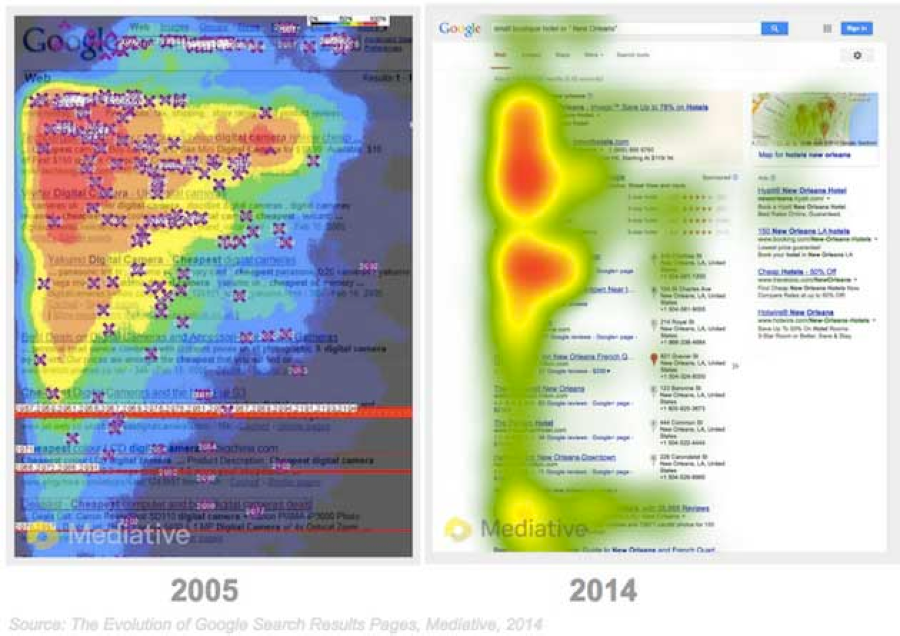 Instead as SERPS have evolved, and web users have adapted by reading results in scanning past the top result and focusing towards the middle.
Source: http://conversionxl.com/how-people-view-search-results/
Given the trends, being the first spot in results pages may not yield the maximum return on your ad spend.
Rethink Your Bidding Strategy
Can you spend less, rank lower and continue to attract leads? Our client, a SaaS company, wanted to cut back on ad spend. The task we were challenged with was bringing the cost down while maintaining the amount of leads that came in (people that requested a online demo). The campaigns had been optimized for all the usual suspects from keywords, to ad copy, to time of day and geo targeting.
Looking at our constraints we decided to run a test that went against conventional thinking.
When everyone else was running for first place, what if went the other way?
Here's how we slashed the AdWords spend in half without hurting lead generation
As a test, we devised an AdWords script that automatically bid on position three. The script checked multiple times per day and lowered or increased bids to bid to come in just under the cutoff for the top three spots. It ran across all ad groups and we tracked the results over the course of three months.
Here's a breakdown of the before and after:

Costs dropped by $10,000 while conversions remained flat
By lowering our bids we were able to slash costs to a fraction of original spend without hurting the number of leads that signed up for a free trial of the software.

Cost per conversion dropped from $87 to $16

Our bids were cheaper and hence our CPC dropped resulting in a lower cost per lead.
Impressions dropped by 72% while CTR went up 103%

As expected less people saw our PPC ads, but those that did were more likely click and want to learn more (with no change to our keywords or ad copy).
Leads that clicked the ads viewed more pages on the website

The leads that came to our client's website were more invested in learning about the company and service. We saw the average visit go from 1.8 pages/session to 3.8 pages/session.
Conversion rate rose from 6% to 18% as the ad position dropped
The number of people that saw the ad clicked on it and signed up for a demo went up by 5% as we dropped from position one to position three.

Due to the proximity of our ads to the organic listings, we may have appealed to a different segment of visitors that are more invested in research and finding a solution.
Leads generated fell by 8%
Unfortunately we were unable to completely prevent a drop in leads. However, our client reported that the leads generated were better quality and saved their sales team follow-up time – a win in their minds and ours.
Go where the eyeballs are
Lowering you AdWords rank could help you get more eyeballs on your ads and widen the pool of people that could see your ads because of a closer association with natural listings.
Has this changed with the new AdWords SERPs change?
With the new ad changes, we changed our script to bid on position four. The results continue to trend towards a much better ROAS at the lower rank than at the top. We continue to underbid and monitor the results. 
Steal and test the script we used for your ad campaigns
Just because a position has been working well for you in the past doesn't mean it can't be touched. Nothing is sacred in online marketing, and advertising even our old performance scores. So test your AdWords campaigns to see how they perform to help you gain more traction and results online.