92% of agencies are investing more time, resources, and budget into marketing automation integration. Does marketing automation really work? Or is the investment NOT justified by the benefits actually obtained? 
Here we take a look at marketing automation. We'll explain what marketing automation really means, how it works, how to create a marketing automation strategy, and what is marketing automation software. How marketing automation works and how to create a marketing automation strategy. What is marketing automation software. Finally, we'll see how to implement marketing automation with Semrush.
What Is Marketing Automation? 
Marketing automation is a way to manage marketing activities in less time using software more conveniently. It allows marketing teams to automate repetitive tasks and more effectively market on multiple channels. It's not only about streamlining your marketing workflows but also about providing a more personalized experience for your customers, which ultimately leads to fast-tracking revenue growth. 
As an example: you can automatically send an email to a user who performed a trigger action on your site.
What Are the Benefits of Marketing Automation?
For agencies that want to achieve their goals and scale their processes as they grow, implementing automation campaigns is crucial.
Here are some practical benefits:
It enables you to grow and take on more clients without putting extra strain on your existing resources.
It eliminates the risk of human error when working with clients and minimizes the distraction of performing multiple tasks.
It saves you the time and money of performing mundane or resource-intensive tasks.
What Is Marketing Automation Software?
Marketing automation software is like your very own personal assistant and an absolute game-changer. It can help you get your workflow organized, increase sales, nurture and score leads, segment your audience, build trust by improving the customer experience, cross-sell and upsell, and increase retention and ROI. 
How Marketing Automation Works — What Can It Do? 
"So, what exactly should I do and what do I get?", you may be asking. 
We'll tell you. It's worth paying attention to these areas when creating your marketing automation strategy:
Qualifying leads. This is one of the key areas of sales and marketing automation right now, as supplying sales teams with suitable leads is an ongoing challenge. There are a number of metrics that you can look at to determine the quality of a lead, including site behavior, email interactions, and survey answers, and if you have a system in place that measures these metrics automatically, your lead qualification process will be far more efficient and fruitful.
Nurturing leads. One of the great benefits of marketing automation technology is that it can allow you to send targeted emails or messages to leads based on certain criteria or actions. This is important, as, according to Salesforce, 69% of business buyers expect to be engaged proactively. Automated emails are an excellent way to upsell and cross-sell too.
Onboarding clients. Unlike B2C client onboarding (which usually requires minimal information handover), B2B client onboarding is heavily compliance-driven. This means clients have to hand over a lot of technical information, which can make the process off-putting. You can automate many of these processes with APIs, as well as implementing internal systems that minimize any repetitive steps.
Organizing your client's data. Depending on how many clients you are working with, the management of these tasks can quickly get messy. It's always best to centralize all data in a customer relationship management software, and use agency project management software to stay on top of your marketing activities.
Reminding clients. As with the lead nurturing process, you can automate email marketing by sending key reminders of any important events or actions that they need to take.
Reporting to clients. Instead of spending hours constructing reports about important activities and KPIs with data from every possible channel, with automation tools you can generate PDF reports in seconds.
Setting up chatbots. Great strides have been made in the quality of chatbots, and they can serve as both a great triage and lead generation tool on your website and your social media pages. It's important to engage quickly with prospects, too, with 80% of consumers claiming that an immediate response to their queries can influence their loyalty. 
Streamlining your meeting schedule. Tools like Calendly allow you to create meetings — including client calls, job interviews, and internal gatherings — quickly and easily, without the need for telephone calls or email back-and-forths.
Invoicing and payments. There are countless finance and accounting tools that allow you to automate the invoicing process for your clients, as well as manage these payments in relation to your agency's accounting procedures.
Keep reading to find even more ways to organize your marketing campaign automation!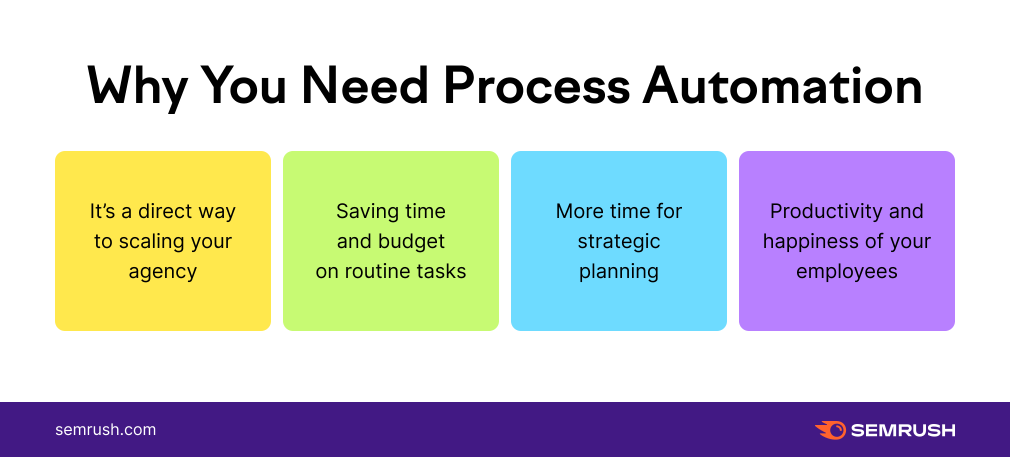 How can Semrush help automate your agency processes?
Semrush can help automate many key processes — here are 12 of the most useful and effective.
1. How to Automate SEO
Generally speaking, SEO cannot be fully automated. By its definition, it is a combination of software (data and analytics) and human effort (strategy, content creation, and planning). However, there are plenty of ways in which you can automate the former to drive the latter.
Semrush has several tools that are designed to help you do this, including:
Position Tracking: Instead of manually checking the performance of your site's keyword rankings one-by-one, you can schedule recurring PDF reports (for you or your clients) on a daily, weekly, or monthly basis. Alternatively, you can pull your campaign data directly into a Google Data Studio dashboard.
You can also receive up to 10 different kinds of automatic trigger notifications by email (or in the tool itself) whenever there are position changes in your campaigns.
Site Audit: Manually diagnosing technical SEO issues can be a complex and resource-heavy process. However, Site Audit does all the hard work for you, crawling your website for over 140 potential error types and letting you know in simple terms what fixes need to be made. This allows you to spend your time solving problems, rather than trying to find them.
That's not all, either. With Site Audit's Zapier integration, different types of issues can be flagged and automatically sent to your chosen task management environment (such as Asana, Monday, or Jira) whenever they arise. You can also automate the delivery of Site Audit reports by email (or directly to Google Data Studio).
Brand Monitoring: It's not just technical or on-page SEO that Semrush can help you with. With the Brand Monitoring tool, you can automate email reports to your inbox of any mentions of (or links to) your brand from other sites. You can configure these emails down to the exact time you want them to be sent, or, alternatively, generate them as branded or non-branded PDFs to be scheduled as you see fit. 
Backlink Audit: A healthy backlink profile is a crucial component of a successful SEO strategy, and the Backlink Audit tool can automatically inform you of any toxic links pointing in your direction. That's not all, though; you can utilize email templates to contact site owners within the tool — and get notified of whether your emails have been opened or not — as well as automate the creation of Google Disavow files.
As with Site Audit, you can also automate one-off or recurring PDF reports to yourself or your client each time an audit is completed.
My Reports: As an agency, this feature is especially important. As we will discuss in more detail later on, My Reports is purpose-built to streamline and automate as much of the reporting process as possible — saving you the considerable time of compiling, presenting, and delivering high-quality PDFs.
Log File Analyzer: One of the trickier SEO tasks is understanding how Google's crawl bots are interacting with your website's log files. Our Log File Analyzer tool automates this process and lets you know all the key details of how your site is being crawled, including any errors or efficiency issues that are found.
2. How to Master PPC Automation
There is an awful lot of research required to create successful PPC campaigns, especially if you are devoting a large part of your budget to them. However, given the wealth of data, AI, and other advanced technologies available in this field, a lot of the leg work can be automated.
In particular, Semrush can help you with:
Automatic competitor monitoring: Understanding your competitors' advertising strategies is a key part of formulating your own, but it can be a technical and time-consuming process. With the Advertising Research tool, you can learn everything about what they are doing, including their keywords, emotional triggers, and usage trends, and then automatically receive (or send) this data as a recurring PDF report.
You don't need to go trawling through Google to see examples of their creatives, either. With the Display Advertising tool, you can see screenshots of each Display Ad, along with its key performance metrics, while you can also see screenshots of Shopping Ads with the PLA Research tool.
Automated marketing campaigns (PPC): The PPC Keyword Tool provides a more efficient way to plan, implement, and optimize your Google Ads campaigns. Once you have researched and collected your keywords, you can organize them at the campaign and ad group level, quickly create negative keyword lists (with automated cross-grouping to avoid overlaps), and then export your campaign plan as a CSV file that is compatible with the Google Ads Editor.
Social media advertising: The Social Media Ads tool allows you to create, manage, and optimize your social media campaigns in one place. It also allows you to automate several key elements of this process. For instance, you can add existing targeting data from Facebook when creating your campaigns, as well as generate campaign UTMs automatically. This makes it much easier to track your campaigns.
You can also automatically generate UTMs in the Social Media Poster tool, as well as "boost" published posts with the click of a button.
3. How to Automate Lead Generation
The ability to generate B2B leads is, of course, essential for agencies, and there are a whole host of strategies you can adopt to drive your marketing efforts.
One such approach is getting yourself listed in industry directories, and Semrush's Agency Partners list is a great place to start. It automates much of your inbound lead generation by giving you access to a global community of relevant prospects — including Fortune 500 giants — and lets you showcase your areas of expertise. You also get external recognition as an official Semrush partner.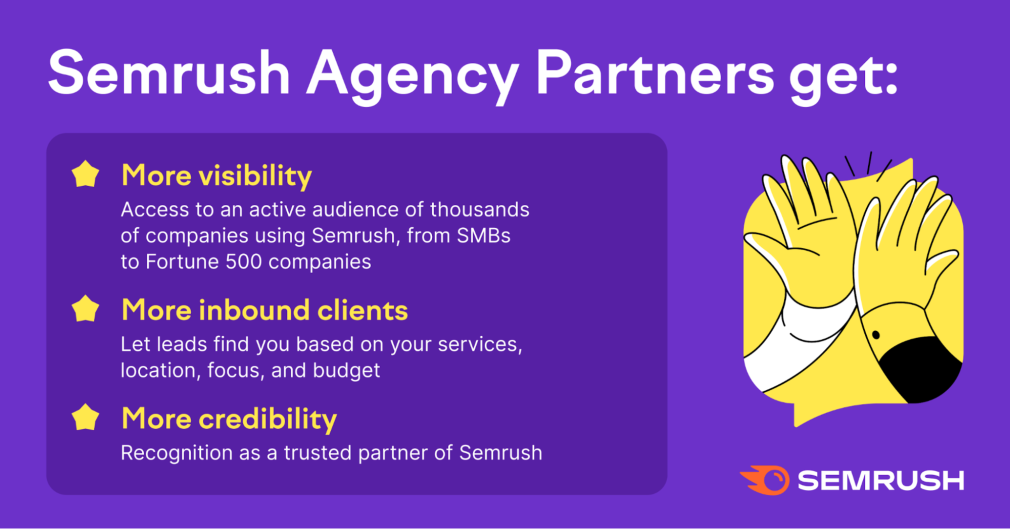 Getting listed is easy too; all you have to do is sign up for the Agency Growth Kit and pass two free Semrush-specific exams!
Further reading: Lead Generation Strategies: The Definitive Guide for Agencies
4. How to Do Automated Reporting For Clients
Creating reports is easily one of the most time-consuming tasks for any agency. Not only does it take time to construct the reports themselves, but it's also hugely difficult to manage the numerous types of data you're drawing from, such as social media campaigns, Google Ads campaigns, and website data. Given this breadth of data and the repetition involved, it can be easy for human error to creep in too.
The My Reports tool solves all of these problems. When you create a report, you can simply pull the required data from any Semrush tool (or even directly from Google Analytics, Google Search Console, Facebook Ads or Google My Business) and insert it into the PDF as a dynamic widget. Once you have created the report, the data in each widget will then automatically update itself, meaning the report only needs to be configured once — but can be used forever.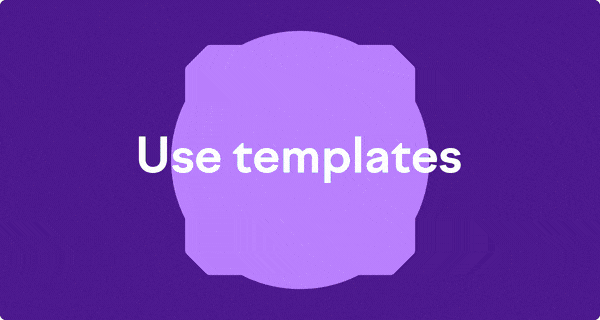 As we already touched upon, My Reports then allows you to schedule the sending of these client (or internal) reports on a daily, weekly, or monthly basis.
You can also save your reports as templates and replicate them for other clients (or even use Semrush's predefined templates), while if you are an Agency Growth Kit user, you can brand these reports with your logo, create white-label reports (where you mark our data with your own company logo and header descriptions), and utilize other advanced customizations.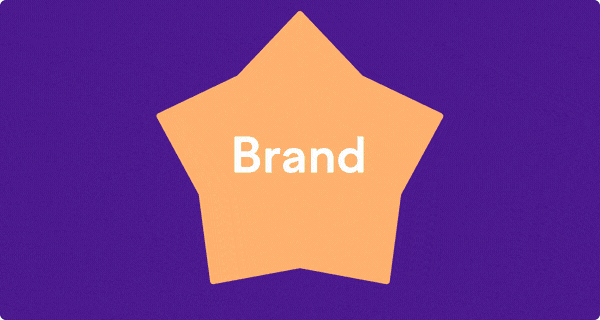 5. How to Organize Customer Data in a KPI Dashboard
It's much easier — and more efficient — to combine customer data from across multiple channels and present it through one single dashboard. This allows you to get quick insights and overviews into what's going on with your or your client's website, rather than trawling through dozens of different platforms.
With Semrush, you can set up the following dashboards:
SEO Dashboard: A collection of widgets containing analytic report overviews from the most valuable and widely used Semrush SEO tools. It can be paired with Google Analytics and Google Search Console to bring your real-time data to Semrush.
Social Media Dashboard: An overview of publishing and advertising details for each of your projects' campaigns, as well as key audience and engagement metrics for Facebook, Instagram, Twitter, LinkedIn, YouTube, and Pinterest.
Project Dashboard: A collection of widgets featuring important data related to your current projects, including health scores, campaigns, visibility, social data, and much more.
6. How to Stay Notified of Your Marketing Performance
Instead of making a mental note to manually check every element of a project's performance, it's easier — and more efficient — to get automated email notifications.
Semrush allows you to receive recurring or one-off notifications for a whole host of scenarios, including:
Completion of your site audit. If you have a large website, site audits can take a considerable amount of time. Whether you are performing a one-off audit and don't want to wait around, or you have configured recurring audits and just want to be updated once they're done, the Site Audit tool keeps you informed. You can also set up email notifications to keep you informed of the current status of your technical SEO health.
Completion of your backlink audit. As above — but for your backlink audits! You can also receive automated emails detailing the current status of your backlink profile.
Position Tracking updates. Instead of manually checking how your chosen keywords are performing, Semrush is able to automate the process and keep you in the loop on a weekly basis. As already mentioned, you can also get trigger notifications by email any time your positions (or the positions of your competitors) change.
On-page SEO ideas and updates. On Page SEO Checker is a tool that offers a range of SEO-related ideas on how to improve your (or your clients') website page rankings. You can use it to set up campaigns and receive reports on a recurring or one-off basis.
Brand mentions. As discussed, the Brand Monitoring tool keeps track of when your (or your client's) brand is mentioned elsewhere. You can choose to be notified as soon as this happens, which is handy if you're running a time-sensitive campaign, for example.
Link building progress. You can also stay notified of how your link-building efforts are progressing in the Link Building tool.
7. How to Automate Client Management
Semrush doesn't just allow you to leverage automation from a technical point of view; it also enables you to automate the process of performing tasks for a client.
For instance, with the Client Manager tool, you can:
Keep all your client data organized in one place, such as contact information, budgeting details, projects, reports, important files and links, and more. As an agency, having such a capability can save you a lot of time and resources.
Streamline your entire client management routine, giving you significant project management capabilities.
Discuss and present the scope of work with each individual client using the upcoming Client Portal feature.
Safely show Semrush data to clients with the Present Mode feature, allowing you to hide projects and reports related to other clients and protect confidential data.
Get notified of any important changes, as discussed in the previous section.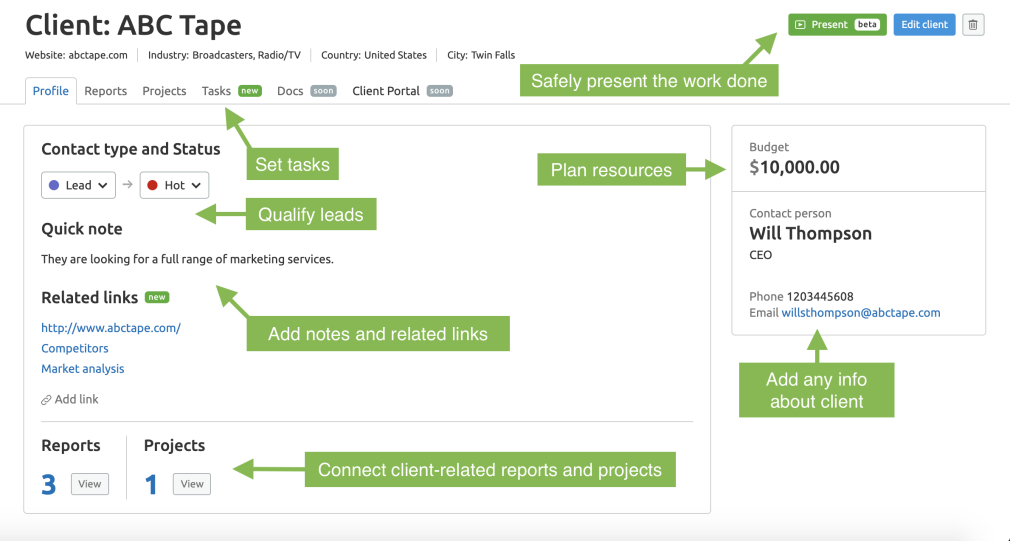 8. How to Simplify Marketing Activity Planning
The Marketing Calendar tool allows you to collect and organize all your marketing plans and activities in one place, negating the need for messy spreadsheets — and mitigating the risk of lost or corrupted files.
You can automate recurring schedule reminders for key activities, such as the publication of content or the delivery of email blasts, as well as create collaboration opportunities with both colleagues and clients. There are also dozens of other handy features, including campaign tracking, streamlined reporting, and Google Analytics integration. You can even integrate Marketing Calendar with Google Calendar, and transfer all your data both ways.
9. How to Automate Task Setting in Trello
In a similar vein, Semrush's integration with Trello allows you to automate much of your task setting and management internally. Rather than creating task cards separately, you can simply devise a workflow within the Semrush suite and turn your insights directly into action plans for your team.
Here are the tools that support Trello integration:
Topic Research: Once you've gathered ideas for your articles using the Topic Research tool, you can assign them directly to your writer(s) as Trello cards.
Site Audit: If Site Audit flags a problem on your site that you want to look into more closely, simply send the task to Trello and assign the relevant team member.
Content Audit: The same applies to Content Audit — simply assign any tasks that the audit raises straight to Trello.
On Page SEO Checker: Send any improvement recommendations you get directly to your Trello board and, again, assign the relevant team member.
10. How to Analyze All of Your Website's Data (GA, GCS, Semrush) From One Central Location
As well as Trello (and, incidentally, Majestic, WordPress, and Zapier), Semrush also supports integration with Google Analytics (GA) and Google Search Console (GSC). By connecting your GA and GSC accounts to Semrush, you can analyze all of your website's data from one central location — the Semrush user interface.
In total, there are currently 10 integration points for GA and 7 for GSC:
Position Tracking (GA)
On Page SEO Checker (GA & GSC)
Backlink Audit (GA & GSC)
Organic Traffic Insights (GA & GSC)
My Reports (GA & GSC)
Site Audit (GA)
Content Analyzer (GA & GSC)
Link Building (GSC)
SEO Dashboard (GA & GSC)
Brand Monitoring (GA)
Marketing Calendar (GA)
Social Media Ads (GA)
11. How to Automate Transferring Semrush Data Into Your Google Data Studio Reports
Semrush also has integrations with a number of other Google Suite tools, including Gmail, Google Docs, and Google My Business. One of the more recent integrations, however, is with Google Data Studio (GDS), a powerful visual reporting tool that combines data sources from a variety of platforms.
This is especially convenient if your clients prefer to see and interact with reports via GDS, saving you the time and effort of transferring data from the Semrush toolkit manually. You can even create templates for this purpose, making the process as quick and painless as possible.
Currently, there are connection points in 3 Semrush tools:
Domain Analytics: Create visualizations of the key domain information for any website.
Position Tracking: Pull overview reports for organic and/or paid Position Tracking campaigns. 
Site Audit: Generate Site Audit overview reports directly into GDS.
Please note that GDS integration is only available for customers with a Guru or Business subscription.
12. How to Automate Your Social Media Posting and Analysis
One of the areas most conducive to marketing automation is social media. After all, who has time to manually publish every single post for every single platform?
The Social Media Poster tool allows you to simplify your entire posting schedule. You don't need to trawl through calendars; you simply configure your preferred publishing date and time, and hit "add to queue".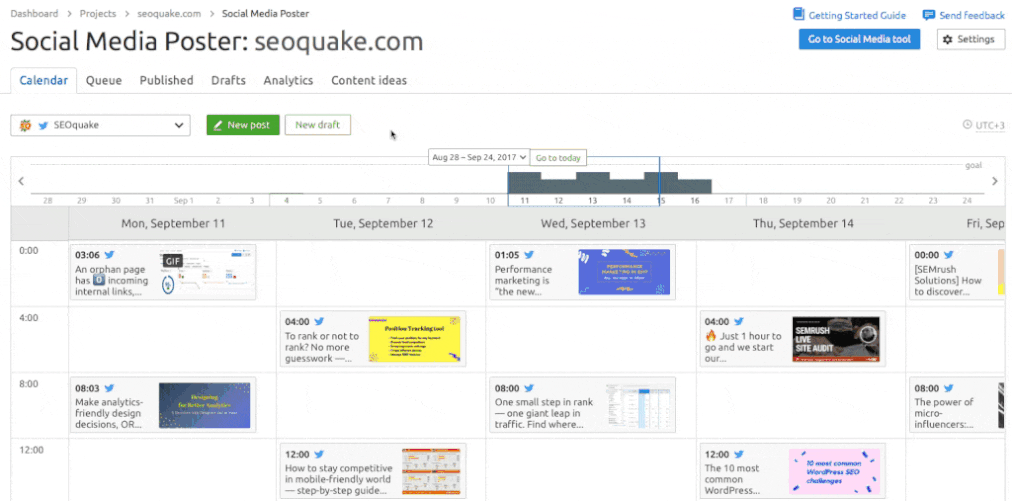 You can even automate your analysis of those posts. The Poster Analytics feature automatically provides the key performance metrics for everything you post, saving you the time and effort of logging into each individual platform. 
Note that you can only currently analyze posts for your Facebook, LinkedIn, and Instagram (Business) accounts.
Our Social Media Platform is 100% free to use, so you can start taking advantage of it immediately. 
Conclusion
As we've highlighted, marketing automation is a crucial part of agency growth and management. It allows you to scale more effectively, and makes many of the operational elements of your business easier, saving you time, money, and effort.
The Semrush suite allows you to leverage these capabilities — while still acting as a broad digital marketing toolkit. This, in turn, allows you to be more productive in your acquisition, onboarding, and management of clients, giving you an all-in-one, multi-purpose visibility machine that fits all your needs.
To see the possibilities for yourself, you can sign up for a free trial; simply follow the link below.