As per Adestra's Consumer adoption and Usage study, an average of 86% of responders within the age range 14-57 still primarily use smartphones for checking personal emails and 34% for checking business emails. This means that even after 4 decades since inception, email rules the roost when it comes to prime channels for marketing-based communications. This is not an overnight success but a result of the struggles of numerous email marketers like you (C'mon, be proud. You deserve a pat on your back).
The quest to draw attention and garner the trust of subscribers motivated email marketers to come up with innovative methods along with the implementation of new technologies which lead to trends that rose plain-text emails to the level of being called 'Mailable Microsites'.
Taking into account the current trends and the innovations happening in the email development realm, chanting these mantras of Email Design and Email Marketing can rejuvenate your email marketing campaigns.
The Design Mantras
Email design plays a vital role in the engagement level of the subscribers, especially in industries such as online retail and e-commerce, where presentation is an important factor. A subscriber who has opened your email may get put off by a poorly designed or a visually unattractive email design, and this may do some irreparable damage to your brand reputation.
Email Mantra for Beginners
#1 Animated GIFs and Cinemagraphs
A picture is worth a thousand words and what is conveyed by a paragraph of words can be better communicated with a relevant animated GIF. This way of engagement combined with a strong message can force the subscriber to click-through and eventually convert.
Cinemagraphs are minimalist versions of GIFs, wherein only a single element in the background moves in contrast to the static foreground elements. This creates a cinematic effect that draws the attention of email recipients.
#2 Alt Text and Stylized Alt Text
Most email clients tend to disable images by default. This spells doom if your email is only one single image that multitasks as email copy, hero image as well as the call-to-action button.
Subscribers will open your email and witness the following ghastly error.

instead of: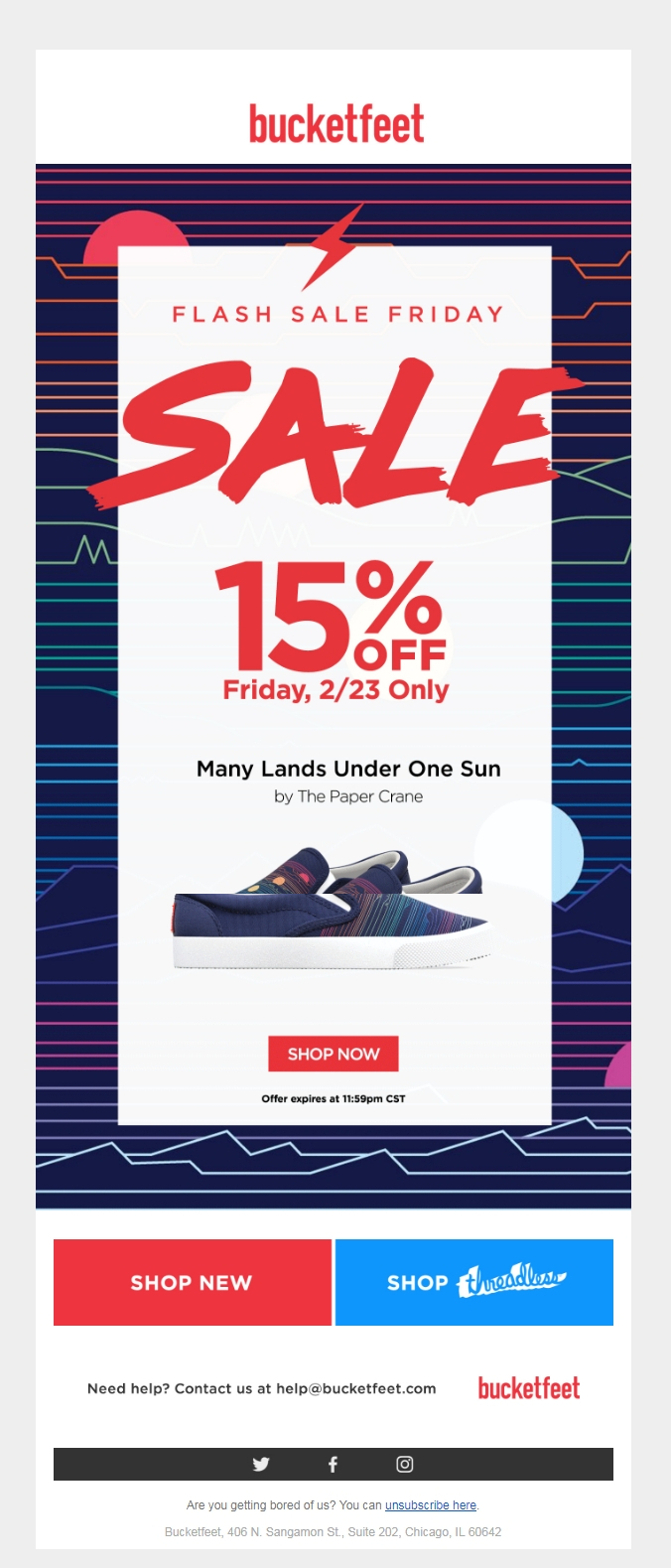 While you should always have a balance of 80:20 text to image ratio to avoid SPAM traps, the least you can do is to add relevant alt text that will be displayed on disabling images. This way your subscribers will still get the message no matter what.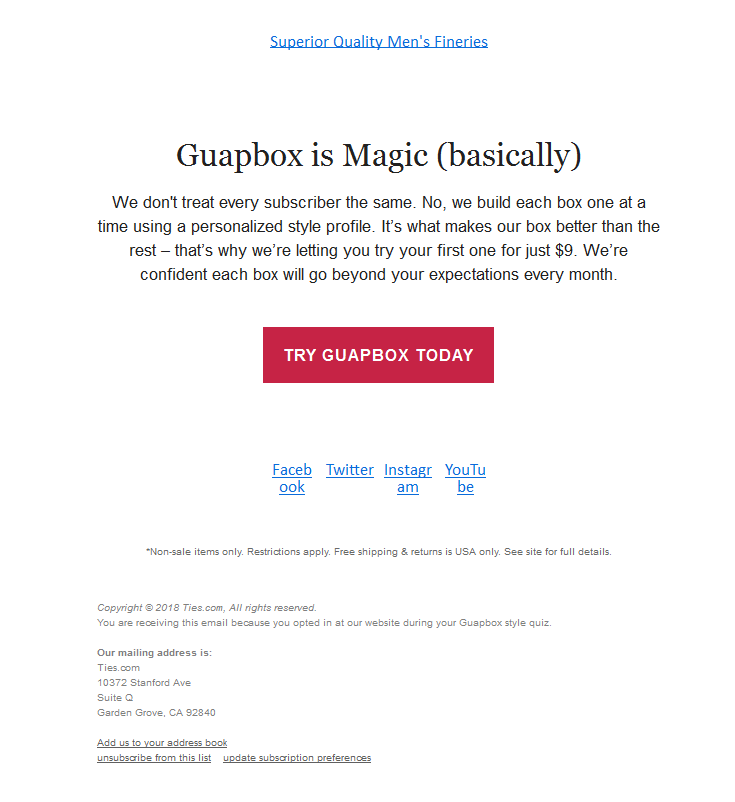 More importantly, adding relevant alt text is the first step to make your email easily accessible to your subscribers who may be visually impaired and rely on screen readers.
While adding alt text is helpful in situations where the images are not visible, that doesn't mean your email with images disabled needs to look like stacked Jenga blocks with text written in it. Some brands add background colors, and other style attributes to create visual imagery even with images disabled.
Email Mantras for Intermediates
#3 CSS-based Animations and Transitions
While GIFs and embedded videos have been the first preference for including a form of animation in emails, some marketers are venturing into adding transitions and animations that are purely CSS based. With most email clients supporting CSS animation out of the box and other email clients joining the bandwagon, the advantages of adding CSS animations are far greater than those of animated GIFs. Some perks:
Supported in most of the widely used email clients
Infinite looping is possible
Lightweight
The message is communicated even in the non-supporting email clients
Lesser dependency on designers
#4 Full-Width Emails
Emails were coded in 600px since most displays supported only 1024x768 resolutions till a few years ago. With display resolutions >800px in almost 59.3% of the wide range of display resolutions in current devices, it is time to create an email with email copy within 600px width and rest of the white space covered by the background. Such emails are called full-width emails.
Email clients such as Apple Mail, Thunderbird, and Windows 10 mail display emails in full width while web clients such as Gmail and Yahoo! display the email in 600px, which is a win-win for users of both email clients.
Fun Fact: We at EmailMonks made used of CSS-based animations in a full-width email during our Christmas mailer to create a winter wonderland right in our subscribers' inbox.
Click on the image to view the live email.
Email Mantras for Veterans
#5 Interactive Elements
Earlier, owing to security vulnerabilities, Javascript was not supported in emails. This means the user experience of a subscriber was a step behind that of a website user when it came to be enjoying interactive elements. From 2014, when CSS animation support was added to email clients, email developers got a chance to replicate the same interactivity in emails that were once possible only in web pages.
Gradually, by 2016, more and more brands started adopting interactivity in their marketing emails. In fact, we included Keyframe-based animation in our holiday emails, and the response was great. There was an increase of 74% in the click rate in which 63% was on the 'view online' link, which means our subscribers wanted to experience the interactivity even if it was not supported in their email clients.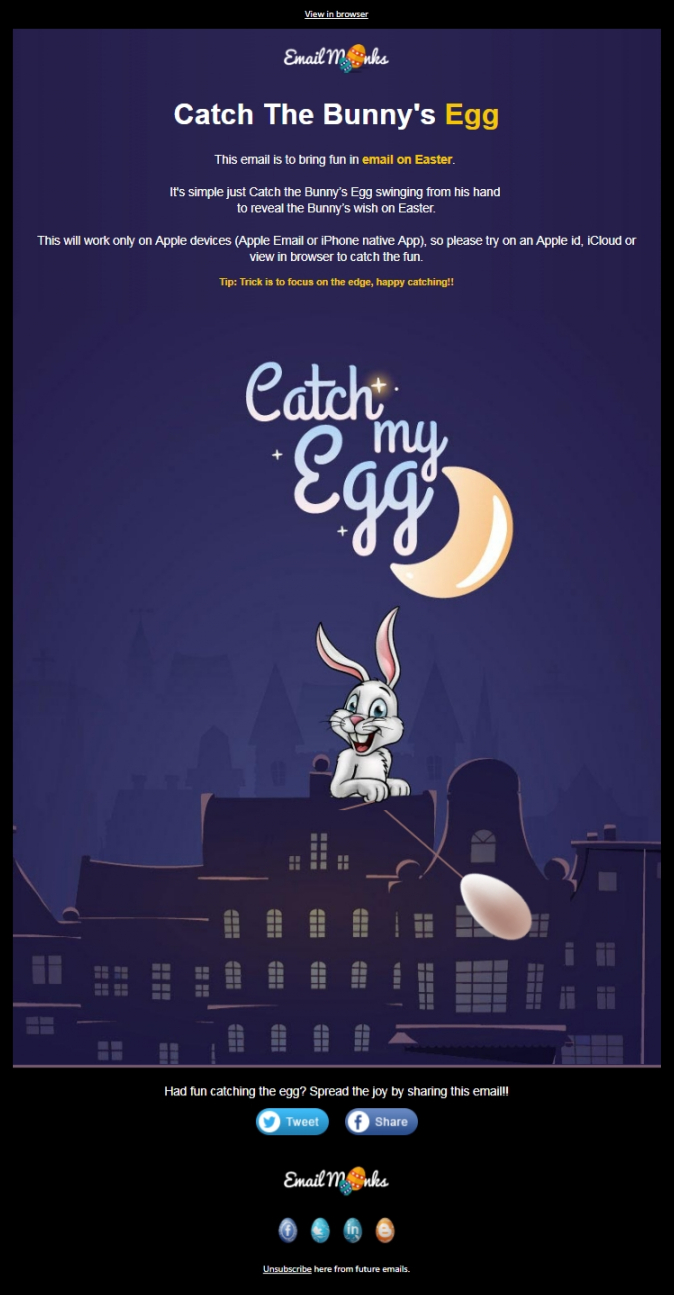 Click on the image above to view live email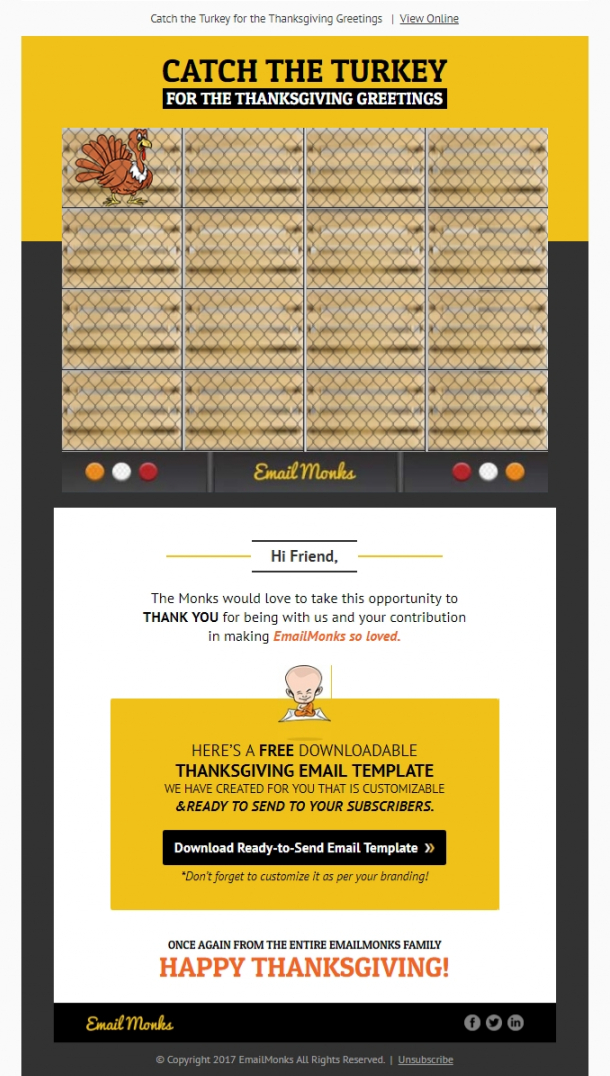 Click on the image above to view the live email
#6 Live Social Media in Emails
Brands have increased customer engagement in the past by including a live ticker of social media posts, which updates each time the user opens the email. This is a great tactic as the social media footfall greatly increases for brands since the subscribers would post on their respective social media platform and check it get updated in the received email.
Although both of the innovations involve excessive planning and controlled execution, the outcome can greatly help in improving the brand presence and customer engagement with the brand.
The Marketing Mantras
Email Mantras for Beginners
#7 Create a Unique Branding Identity Using Consistent Branding Guidelines 
Most marketers mistake Brand Identity with Branding Guidelines. Branding guidelines are your brand colors, logos, typefaces and other branding assets and brand identity is using the branding guidelines to create a unique identity that your subscribers can easily identify. This includes (and not restricted to) email tone, brand personality, social footprint and even sending frequency.
#8 Invest in An All-purpose Master Template
An email subscriber receives 14 different types of emails during their customer journey through the sales funnel - ranging from welcome emails to lead nurturing emails to behavioral and triggered emails. Investing in a modular master template helps in reducing the overall cost as well as the development time required to create these types of emails. Although each email might look identical to the other when created using a master template, the overall advantages compensate for this drawback.
Email Mantras for intermediate
#9 Visually Alluring One-off Template
The exact opposite of a master template, one-off email templates are those email templates that are created for a single occasion or single purpose. In case of the one-off templates, it is possible to create attractive email designs, and this is a good break from the routine emails that your subscribers receive or for occasional and seasonal emails.
#10 Personalization in Automated Emails
Optinmonster says that personalized automated emails have a 75% higher open rate than those that are not. Automated emails are notorious for sounding robotic owing to lack of personalization options. With the help of machine learning and advanced automation workflows, customized messages can be sent to subscribers who are at different levels of the same stage in the sales funnel based on their customer personas and online behavior.
Email Mantras for Experts
#11 Dynamic Content Emails for Advanced Personalization
Dynamic emails are emails with certain content blocks, the content for which is fetched dynamically at the time of email open. This is greatly useful in achieving the level of personalization that is not achievable using automated emails as discussed above. In fact, a study by Adobe revealed that 77% marketers believe that it is essential to include real-time personalization in emails. In the above example, based on the time of email open, the hero image dynamically changes.

Click on the image above to view the live email
Wrapping Up:
Email marketing is competitive. With approx 236 billion emails sent/received daily, it is important to stand out of the clutter. Chanting these Email Marketing and Design Mantras can greatly help you stay blessed in 2018 and beyond. Share your concerns and views in the comment box to start a conversation.