Effectivewebsites try to steer user behavior toward desired outcomes while gathering behavioral data. This data, in turn, allows for adaptive changes on a website that will better steer users.
Behavioral data is, of course, directly connected with user intent. Understanding what type of person your customer is through the actions is what allows you to predict what path they are likely to take on your site. ­­­
SEO and PPC marketers are familiar with viewing user intent through the search marketing lens. They try to anticipate and classify intent derived from the keywords the user found the site with, so they can further target keywords that are likely to produce conversions and sales. But while user intent and search go hand-in-hand, searchmarketers need to explore intent more deeply if they're to make the most of their campaigns. 
User behavior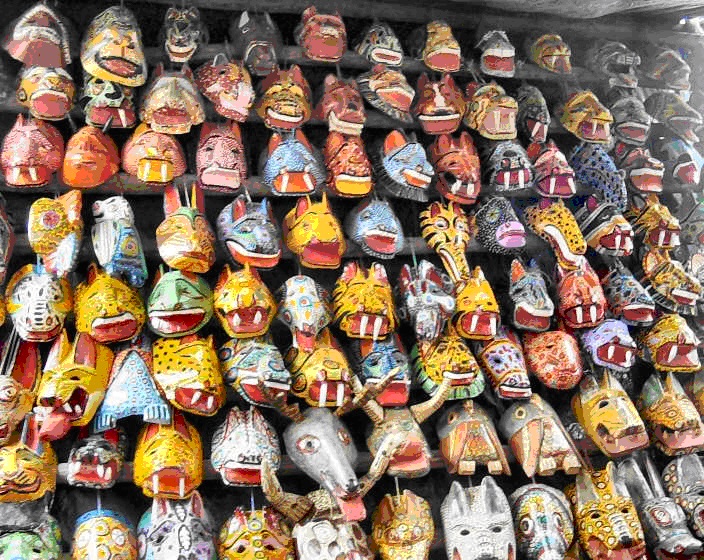 "Personas" has been the buzzword for a long time now surrounding customer intent research.
The word refers to a certain type of person ora group of people that share significant attributes. By grouping cohorts of people with shared attributes together, we can begin to establish patterns and get a little bit closer to our ability to recognize purchasing and other types of intent. Then, market to that specific type of customer in a more personal manner.
Userclassification and segmentation is useful for search marketers. As a high level example, the more broad the search term is, generally, the less intent there is to buy. A shoe retailer may try to decide whether or not to bid on the keyword "shoes." While potentially useful from a branding standpoint or to pick up more traffic, short tail terms like this are generally more expensive and often do not represent an intent to buy, but instead represent an intent to explore and research.
Intent to purchase would be higher if the search term was "military knee-high boot with zippers and buckles," as chances are they're looking for something in particular for a reason. Jason Hawkins talks more about search query personas in this SEMrush blog post, outlining those who want to gather information, compare products and, most importantly, those who want to buy.
Tools to fill the data gap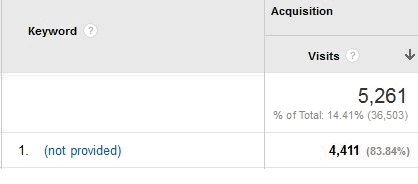 The fundamentals of defining searcher personas are discussed in greater detail in thisSearch Engine Watch article,"Searcher Personas: A Case for User-Centric SEO." The article is a great resource for those shifting their SEO gears and performing user intent research, but discusses near the end that the greatest challenge with creating personas is data sparseness. Indeed, there's only so far we can go with SEO and intent, especially in the "Not Provided" era. What other options do we have to explore user intent, and can these help with our SEO?
iPerceptions PhD Data Scientist Matthew Butler recently stated in a press release that, "Twobig problems in digital customer research is data sparseness and real timeactionability." Matthew is leading a team that just developed an Intent Recognition Engine that will address the challenge of creating personalized user experiences in real time. The engine runs off of "15 million standardized customer data points," says Butler.
Avinash Kaushik talks in great detail about how to get the most out of the data we do have access to in one of his latest posts. He suggests keyword research with more effective use of Google Webmaster Tools, the Google Keyword Planner and the Google Trends Tool, in addition to Competitive Intelligence SEO tools. What is interesting is that at the end of his post he envisions the future of useful tools for analysis and describes a presumably self-titled "Page Personality Analysis" tool. The personality behind the page is the key here.
When User Segmentation features were added to Google Analytics last year, allowing us to see various user personae in our client's target audiences, the message was clear: effective analysis and marketing is shifting toward user-centricand personalized experiences.
Personas, cohorts and user segments will only take us so far. A person can be many personas and their intent will vary circumstantially. Someone might behave a certain way on your website during their day off, while behaving completely differently the next because of something arbitrary, like the fact they are late picking up their kids from school. The most effective campaigns will go beyond personas toward tweaking content for real people in real time.
Whatdoes this all mean for search marketers?
While keyword research tools are still extremely handy for exposing new targets and their search volumes, we don't get to know much about the connection between search terms and user intent. But with deeper user behavioral analysis, we can not only create adaptive web experiences to satisfy user intent as it is identified, we can take this information and feed it back into our search marketing vision.
We can potentially expand our list of targeted terms and make very educated guesses about the kinds of terms we want to target. By anticipating a connection between these terms and theuser types, we can betterunderstand the tools that may be off the search marketer's radar.
First image credit: Chmouel Boudjnah
Author bio:
Chandal Nolasco da Silva works at AOD Marketing, with a focus on client strategy. She has consulted and collaborated on a variety of digital marketing strategies, developed websites and written content for a number of brands. Chandal has worked for Canada's federal government, completed various teaching contracts, is a published author and writes a web column in her spare time.