Over the past few years, Google has been rolling out with a number of updates to improve the results of their search results and as an SEO consultant, I find it very important to monitor and gauge the direction of Google so that I can provide my clients with the best service.
And we can all agree SEO is much harder today than it has been in the past.
But with their constant updates and modifications to their algorithm, it's very important to stay on top of the latest SEO trends and with 2016 around the corner, and it's also important to keep these in mind as you go about building out new links and websites.
Below, I share with you some of the biggest changes you can expect for SEO in the remainder of 2016.
Increase Emphasis on the Mobile Audience
Back in April of 2015, Google rolled out with an update which targeted sites that weren't mobile friendly. This resulted in two slightly different algorithms from Google: one for desktop searches and one for mobile searches.
Now today, the mobile search results have never been more different than desktop rankings.
With the continued rise of mobile Internet usage, there's going to be an ever greater importance for making sure that your websites are optimized for mobile devices.
More Direct Search Answers
If you use Google quite often, you would've probably noticed that often times, you probably won't even need to click on a link for an answer because your question is answered right there on the search results page.
For example, with the search for the Toronto Raptors.

And these are the results I got.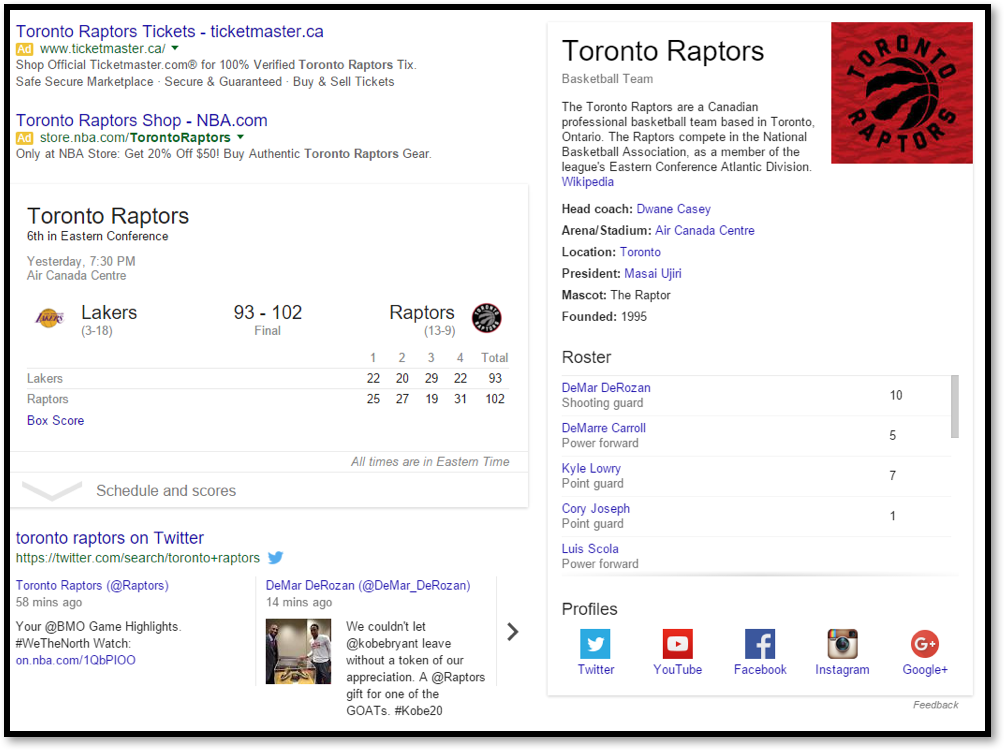 With all this information, there's a very low chance I'll need to click on anything to get more information.
The information shown is known as the Google Knowledge Graph. Although this might mean less organic traffic for your website, it's a feat to help Google increase their overall user experience by providing them with information quicker.
So what does this mean for you?
Well, if you want your information to show up in the search results a few things you might want to do are:
Ensure that schema markups are properly implemented on your website.
Get a Wikipedia page for your brand.
Claim a Google+ page for your business.
Link out to other relevant and related websites.
Use entities or nouns in your writing to make it easier for search engines to understand what you're writing about.
Emphasis on Trust and Authority
The Internet as a whole is much more developed now than it was 5-10 years ago. As a result, there's a finer differentiating line between trusted sites vs not-so-trusted websites.
In fact, some suggest that you might want to consider moving away from selling SEO all together.
If you look into a lot of the top sites on Google today,you'll find that they're slowly becoming dominated by bigger, trusted websites.
For example, let's look at Google for a quick second and search for criminal lawyer NYC.

In the results, you find the following.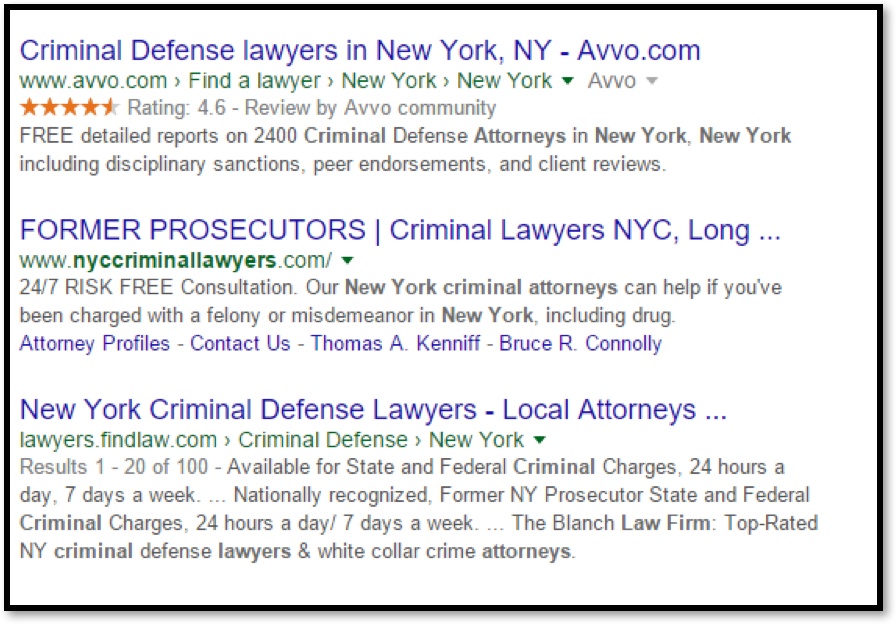 As you notice, the two of the three results are for big websites that are lawyer directories.
Let's take it a step further and look at the age of the top three domains.

All of these domains are over 11 years old. I'm sorry, but if you're a criminal lawyer in NYC, SEO obviously might not be the best investment for you with this type of competition.
SEMrush can also provide you with crucial information about criminal lawyer NYC, including related keywords, phrase match keywords, competitors' ads copies, CPC distribution, trend, and more.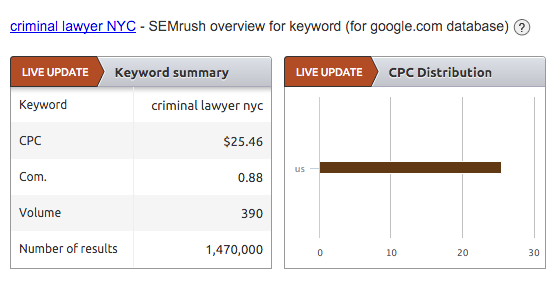 Importance of Inner Page Links
As an SEO, it's a common practice to build tons of links to the one page you're trying to rank for.
However, Google is starting to favor larger websites which prove to have overall authority on a topic. In fact, if you look through the Search Quality Guidelines, you'll find that Google even said that themselves.
However, to raise a domain's overall authority, you can't just build inner pages without link building.
You'll need to build links to those inner pages as well.
Crack Downs on Unnatural Link Practices
Over the past few years, Google has made major leaps in trying to kill the black hat community. One of the worst updates was back in September of 2014 where many people using private blog networks reported that many of their domains were deindexed.
In the years to come, we can only expect more attacks on the grey and black hat SEO world as they strive to increase the quality of their search results.
Conclusion
In 2016, the big take away is to think quality over quantity. Make your site appear to be a trusted resource in the search engines. Prove to Google that you can authentically provide a solution to someone's need better than someone else. Get links from authoritative websites in your industry and create relevant, high quality content on your website and you'll be on the right path to succeeding in 2016.
What are your predictions for SEO in the remainder of 2016?
Andre Campbell is Digital Marketing Consultant and Founder of Thunder Rank.