Have you drunk the social signals Kool-Aid?
It seems that more and more SEOs are moving away from building links...and replacing them with pins, likes, Google +'s and tweets.
I'm the first to admit that I'm very skeptical about social signals' role in SEO. I simply haven't seen them make any long-term difference in search engine traffic.
To test my assumptions I decided to comb the web to find case studies that could help give me (and you) some guidance on this controversial subject.
Case Study #1: How to Obtain Fast High Search Rankings Through Social Signals
In this case study at KaisertheSage.com, Jason Acidre decided to pay close attention to where his freshly published content ranked.
After receiving tweets from power users like Garret French, he noticed his article skyrocket to the #2 spot for the keyword "get in content links" in under 12 hours.
However, his SERP boost was extremely short lived: his page took a nosedive a few days later. After three days, the page wasn't in the top 50 results in Google.
Bottom Line: Social signals can give your content a massive — but very temporary — SERP boost in Google. As Jason states in his case study: "...it is important to sequentially support the page's optimization process by acquiring high quality incoming links to secure or further improve its rankings."
Case Study #2: Social Signals Case Study + Pinterest + Twitter + Youtube = Winning in Google
This case study, courtesy of Backlinksvault.com, was a little on the black hat side of things.
Instead of relying on natural social shares, as with Jason's experiment, Matthew decided to build hundreds of fake social signals on Pinterest, Twitter and YouTube (interestingly, they didn't build any social signals from Facebook or Google+).
For example, take a look at their presence on Pinterest: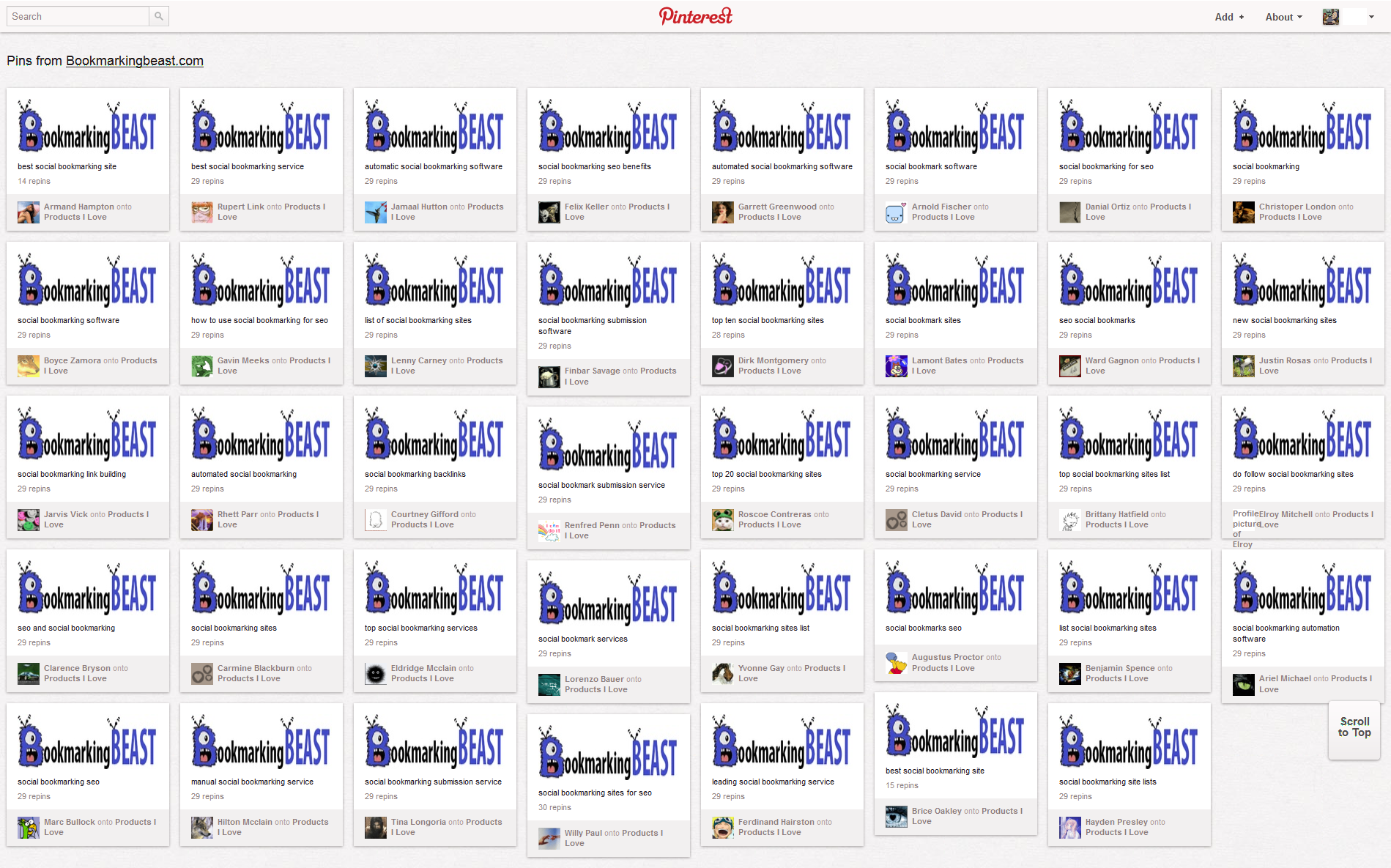 Crazy, right?
The result? Their homepage (BookmarkingBeast.com) jumped into the top 10 for a number of their target keywords, including "social bookmarking service." Although they didn't update the case study with long-term results, I checked and noticed that they currently rank #3 for "social bookmarking service."
It's hard to say whether their #3 spot was due to their social signals' permanent effect or links that they build since the case study was published.
One interesting thing they noted is that the SERP boost helped boost brand recognition: which may help build natural editorial backlinks over the long-term.
Bottom Line: Social signals — especially on a massive scale — may have long-term SERP influence.
Case Study #3: A Tweet's Effect On Rankings — An Unexpected Case Study
This is one of the most thorough case studies I found, courtesy of Moz.
After Moz published their "Beginner's Guide to SEO", Smashing Magazine (which has a massive amount of followers), tweeted it out.
Not only did the page pop onto the first page for the keyword "beginner's guide", but their search engine traffic for that keyword rose as well:
However, as this case study was published back in 2011, you may want to take this with a grain of salt. On the other hand, social signals probably have MORE of an influence now than they did in 2011: so the case study is still valid.
Bottom Line: Tweets from power users may influence short-term rankings for certain keywords.
Case Study #4: Google Plus Search and Google Authorship Case Study
This might be the most well-done SEO case study I've ever seen. Here, Jeff of jeffalytics.com decided to build four niche sites optimized around four keywords with similar competition: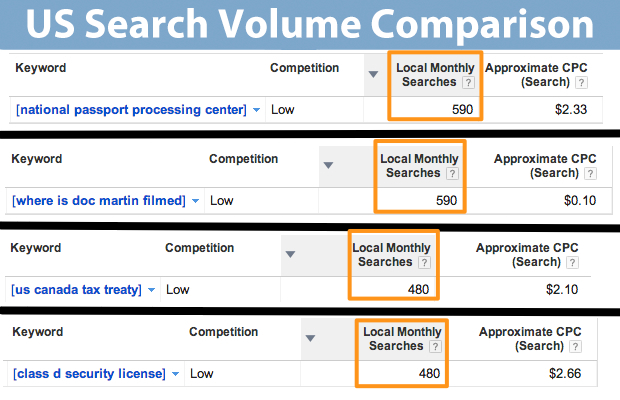 Then, he set up Google verified authorship for three of the four sites.
He found that Google+ authorship had no influence on SERP position. However, he did find that: "it seemed that a Google+ share from an established account was all it took to propel these niche sites into a quality ranking."
Bottom Line: Google+ shares provide a significant, lasting SERP boost.
Case Study #5: Case Study: Social Signals to Improve Search Rankings
In this case study, shrushti.com wanted to see whether he could rank a page for the keyword "Argos Voucher Codes March 2013" using social signals alone.
Although this keyword isn't the most competitive, the page he was trying to rank had two lines of duplicate content.
His page received social signals from several different sources (and no backlinks):

After a few days his page jumped from the 400th spot to the first page in Google.co.uk.
Bottom Line: Retweets, Google+'s and Facebook likes/shares make a difference for low-competition keywords...even pages with duplicate content.
My Bottom Line
Although I only included five case studies here, I read a ton of them while researching for this article.
Here are my takeaways from the case studies here, and from the others that I've read:
Social signals give pages a short-term boost. Their influence eventually fades to almost nothing over time.
Jeff found that a Google+ from a reputable account made a long-term difference. I've also heard this reported in IM forums. Because Google owns the network — and can easily spot fake accounts and shares — they put more weight on Google+ shares vs. Facebook likes or Pinterest pins.
Social signals can help drive visitors to your site (both from organic search and via the networks themselves). Over time, these visitors may ultimately link to your content.