Building an effective landing page requires understanding quite a few components (and can take quite a bit of testing).
Even for experienced marketers, it can be easy to leave key aspects out — and it's understandable, especially since there are a lot of moving parts when it comes to putting together an effective page right out of the gate.
There are a lot of things to keep in mind, and it's easy for some points to be remembered more than others. The key in all of this is to maximize conversions.
So, in the spirit of solving marketing problems and maximizing conversions, it's helpful to maintain a checklist of marketing techniques — a kind of master document to quickly reference for accountability.
With that in mind, here's the essential landing page checklist for inbound marketing.
The Landing Page Big Picture
Let's take a look at landing page essentials from the mile-high view, starting with your layout.
Optimize your layout for different browsing experiences (mobile/ responsive)
Your user's browsing experience will be vastly different depending on the device they are using to navigate your website.
If your mobile users are having to resize their screen or are being asked to fill out quite a bit of information, chances are good that you will lose a lot of them. So, make sure the experience is easy to access and view, no matter what type of browser someone is using.
It's important to remember, in this case, that your offer should be mobile-friendly as well. If it's not realistic to do so, make sure you have a thank-you email that automatically sends them a link they can access later from a device that will work (like their desktop).
Remove your top menu navigation
Statistically, if you give your users less options, they will be more likely to take action on the item you want them to.
It's fine to still have a homepage link (usually via your logo), but pare down the options that don't have to do with what you want them to focus on. This way, their experience will be as distraction-free for them as possible.
Pro Tip: Don't be afraid to give directional cues.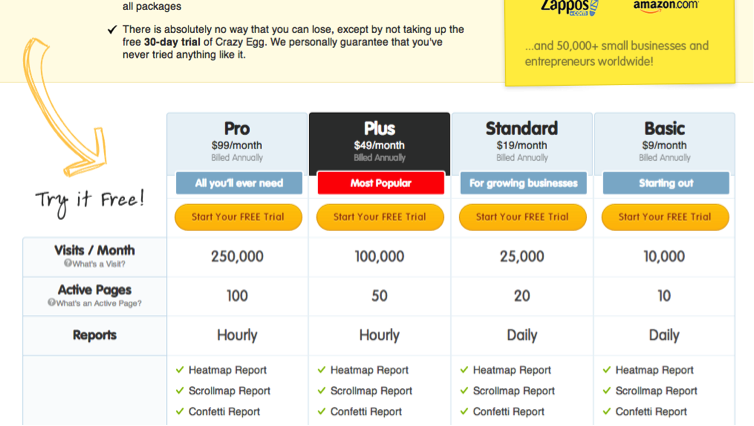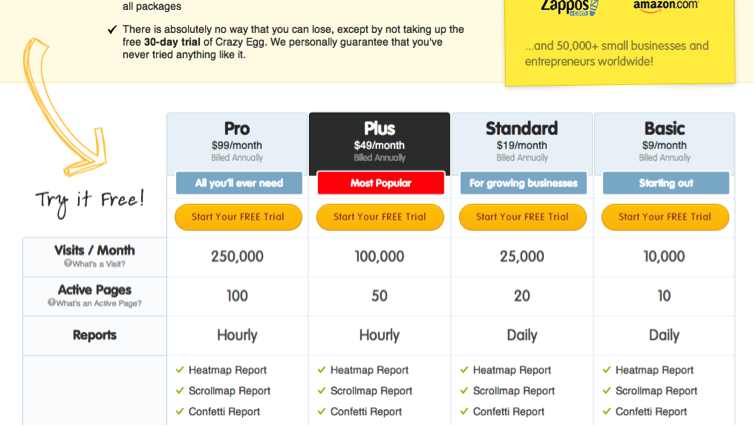 Make sure your landing page passes the blink test
Several months ago I read an article about a marketer who would test his, or other people's, landing pages while drunk. While this may work, the blink test should suffice.
For the blink test, basically, you'll want to look at your landing page in the time between blinks (around 5 seconds or so). Based on what you saw during that time, do you know what your landing page is about? Is is easy to understand the value proposition and do you know what it is?
If this isn't easy to tell from the test, and if you aren't sure how to get the offer immediately, you'll need to go through and make changes until your landing page does pass.
Continue Providing value with thanks page and emails
Your user has already found your offer valuable. Keep providing high value for them by recommending something relevant to their search or download in your follow-up emails and thanks pages.
The more helpful touches you have with your user, the greater the chance they'll move themselves down your sales funnel into a call or contact request.
Zooming In
Let's go ahead and get in close to take a look at landing page content, media, and forms.
Use actionable, value driven messaging in your headline
The purpose of your landing page is to compel your visitors to take some kind of action. In this case, you want them to download the offer by filling out the form on the landing page.
On top of being action-focused, you also want to make sure that your landing page content clearly communicates the value of your offer.
Watch out for message mismatch. Make sure that your headline messaging matches the content they just came from, otherwise you'll lower your conversion rate.
The content they clicked on to get to your landing page brought them there for a reason. You want to make sure and meet their expectations.
You'll want to also include a sub-header that succinctly describes the benefit of your offer.
Here's an example from Hubspot.

Use compelling, informative content in the landing page body
This portion of your landing page should give the reader an opportunity to get more information about your offer with informative points that help draw your reader's interest.
We like using bulleted points with our landing pages since they can help readers easily scan the landing page for more information, but it's not a must. Keeping this simple yet compelling will also help your mobile browsers.
Optimize your landing page for search engines
Make sure that your page title, URL and meta description are all search engine optimized.
If you want to make the most of your landing pages, getting them to rank will help keep relevant, targeted traffic landing on it and converting. You likely put a lot of effort into providing your offer, so you'll want to make the most of it by optimizing your landing page for search engines.
Use media that helps the user see the value of what lies beyond the form
For a landing page to be compelling, give the user an image or video that tells them what lies beyond the form. This helps them visualize the value and reality of the offer you're providing.
For images, make sure that you've also optimized them for the search engines by filling in the alt-text.
Pro Tip: Using images that incorporate people can help your user connect with an emotion in a powerful way, making them more likely to convert.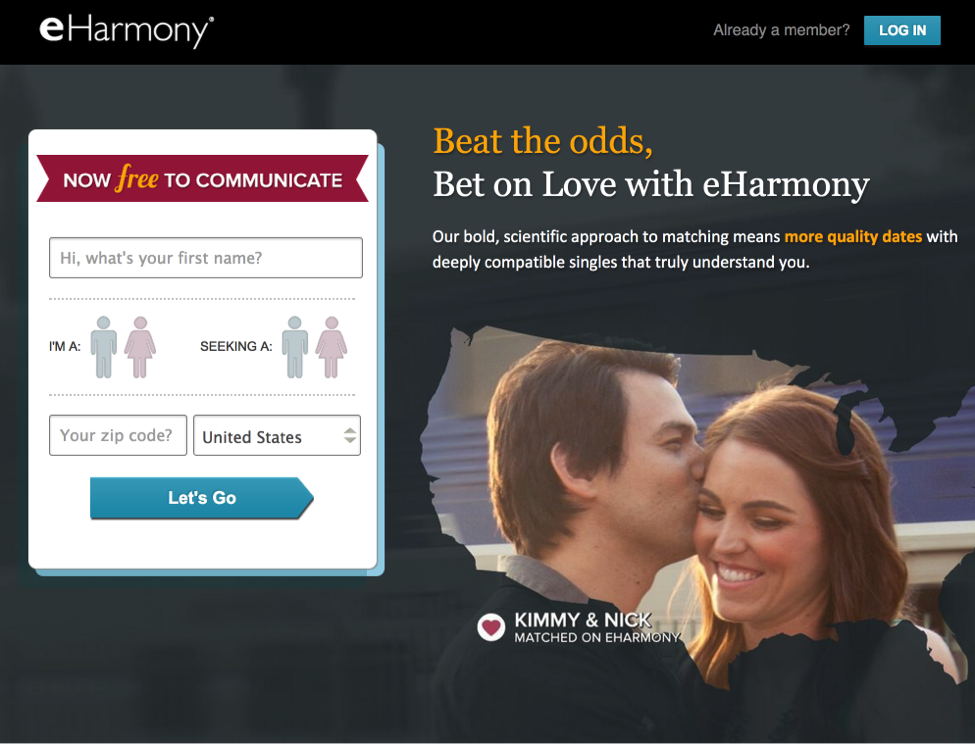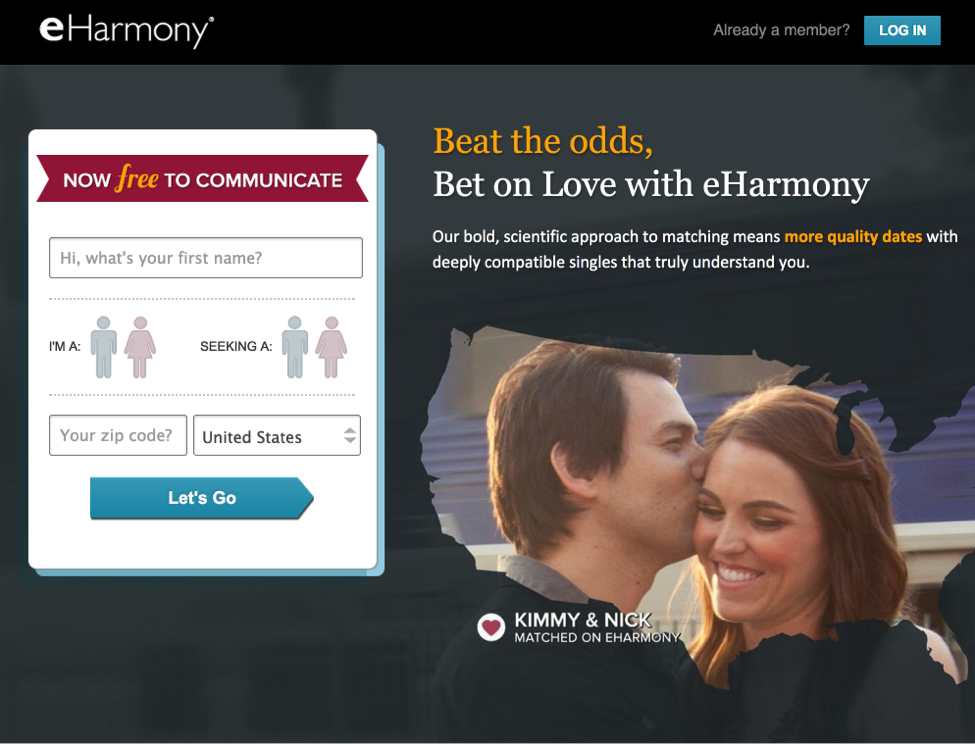 Incorporate social proof to help add credibility
Social proof can be anything from customer testimonials to the number of downloads being listed and they provide an effective way to add credibility to your brand.
Here are several different types you can use.
Customer testimonials
Case studies
Social shares
Embedded social media posts
Number of downloads or users
Privacy policy
Pro Tip: Using trust seals can effectively improve your conversion rate.

Optimize your forms for conversion
Value Match: The form needs to match the value of the offer you're providing. If you've got an offer of 5 images of sunsets, but your form has 12 fields to fill out, you'll likely experience conversion rate issues (unless those sunset pictures are absolutely fantastic — which they could be).
It's important that the perceived value of your offer to visitors matches the amount of form fields. In this case less is better, but at the same time there is a balance in what information you can receive vs killing your conversion rate.
Use Progressive Profiling: Because not all offers are the same and some will have more or less perceived value than others, using a progressive profiling system like what HubSpot provides can be a great way to get extra data by showing new form fields in place of ones they've already answered.
Call To Action: Like your landing page copy, your form button should also be compelling. If it says "Submit," take some time to massage your copy. "Download Now" or "Get Your Free Ebook" can be two better options. Test to see what works best for your audience.
Conclusion
Landing pages can always be improved upon. I recommend taking your landing pages through consistent A/B testing to improve them over time. Audiences vary, and you may be surprised at changes that work better for you than for others.
What landing page strategies have worked best for you?