Instagram Ads are the one thing I recommend customers try if they haven't yet. It is the one thing that works for tiny budgets of $5/day just as much as it works for Fortune 500 companies. Most businesses would rather invest in Facebook Ads, but Instagram is owned by Facebook and has the exact same targeting options that Facebook Ads have – at a much lower cost.
Have a look at this branding campaign that I ran for one of my Entrepreneur articles about Pokemon GO: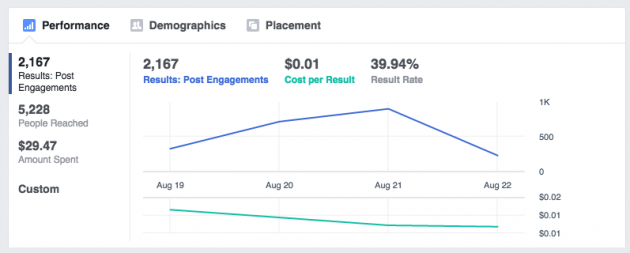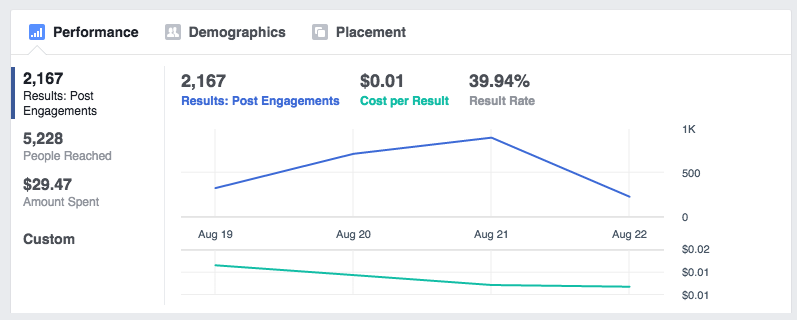 As you can see, I paid only one cent per engagement. Engagement means likes, shares, comments, and clicks to the site. In this case, I got over 2,000 likes for $0.01 each.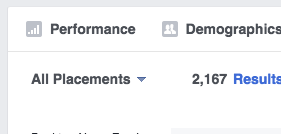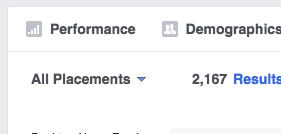 That's because it ran on Instagram:

Let's Address Typical Instagram Ads Concerns
Instagram ads are typically not the first choice for businesses because the platform is known for photos of sliced avocado, unrealistically perfect fashion shots and Kylie Jenner's lips.
That doesn't mean that you can't interrupt the Instagram timeline of potential customers with a well chosen, likable Instagram ad for your product or service. Especially if it costs you less than trying to avoid drowning in a potential customer's Facebook feed.
When I was speaking at Pubcon last year, someone asked me why anyone should advertise on Instagram if it has the same targeting options as Facebook because you can just do the same thing on Facebook, pay a little more and reach more people since Facebook has more users. Fair enough! Facebook does have more users. Unless you have a $5 million dollar a day budget though, chances are high you won't reach all of them with your ads. So if you have a budget in the price range of $300 and 20k/month, which most businesses fall into, then why not pay less on Instagram to reach more users you could otherwise reach on Facebook for the same budget?
How to Know If Instagram Ads Are For You
If you would ask me to choose between Facebook Ads and Instagram Ads, I have to admit that I would choose Facebook Ads. One reason being that you can put more in the ad and target desktop better. That said, I don't think it should be an either or choice. I think Instagram Ads should be an additional traffic stream and only in rare cases would I recommend it as the main traffic source.
However, Instagram Ads can be a hidden gold mine in three different scenarios:
Your Facebook ads are expensive and you want to expand without spending as much
You need more brand awareness for your personal or corporate brand
You want more traffic to a specific web page (e.g. blog posts, product / service page)
Why Instagram Ads Can Be a Gold Mine
Here are a couple of reasons why Instagram Ads are so attractive to entrepreneurs and marketers alike.
Easy Way To Increase Brand Awareness
Instagram ads are one of the easiest ways to get your brand recognized. People have to look at each post when they are scrolling through a vertical home feed to see if it is worth liking. This means they look at your name and photo or your business name and logo as well as your content at least once. Often times people click like on Instagram simply because they approve of the content they are seeing without much hesitation.
Once they heart your ad, it is likely that Instagram suggests your Instagram posts to them in the future. In contrast to that, nothing happens when people see a Facebook ad and like it unless they are already liking your page or liking the ad generates further engagement on Facebook.
Instagram ads therefore have a distinct advantage over Facebook ads because liking an ad result in a chain reaction that is not possible on Facebook unless another person interacts after someone likes your ad on Facebook. 
Ultra Precise Ad Targeting Combined with Guaranteed Branding
Facebook has over 600 targeting methods that are available to Instagram advertisers. While people scroll through content and ads on Facebook and have a million places they can look at (vertical menu to the left, top menu, timeline, chat, and so on), an ad on Instagram is looked at when it gets an impression. In other words, you get the benefits of Facebook targeting and guaranteed branding.
Here what the Instagram ad I mentioned earlier looked like: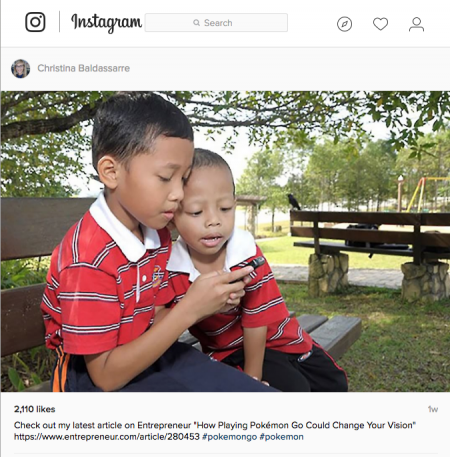 A Way to Share a Clickable Link in the Instagram Post Description
If you have ever posted an Instagram post with a link in the description, you know that it is not clickable. So either people know how to instantly highlight, copy, and paste with their smartphone and go through the trouble of opening it in a browser, or you have to refer to the bio. The latter will read "(…) link in Bio." This implies of course that after a while, you may want to put another link in the bio and then you have to go back and edit the post or paste an unclickable link in the description instead of writing "link in bio" which means you are just where you started.
There is a way to put a clickable link in the description of an Instagram post, and it's done by using Instagram Ads. Instagram is primarily used on mobile which means it's ideal if you want to drive mobile traffic to a specific page such as a blog post or page of your website.
Instagram is a Top Choice for the Wealthiest Teens
Instagram has 300 million daily active users, including the 25 percent of teens who use Instagram as their primary social platform and have a household income of over six figures. Those teens already have buying power and will enter the workforce in the next five years. This means they will have more buying power than ever.
Conclusion
Instagram ads are a cost effective way to drive traffic or become more known. There is no unlike button so unless someone takes the time to post a hater comment (which basically never happens unless you are Kardashian famous and post nude for Paper Magazine), your brand is associated with positivity and likability. Both of these characteristics are much harder to get on Facebook where the amount of likes matters like nowhere else and the competition is fierce.
Instagram ads may not work perfectly for every business but chances are that if you take the time to optimize them, they'll do at least as well as other social campaigns you are already running.
What is your experience with Instagram and Instagram ads? Share your comments, suggestions, and questions below and continue the conversation on Twitter with @SEMrush and @ChristinaBaldas.
Christina Baldassarre
Christina Baldassarre is a Social Media Consultant and Founder of 1DollarAd.com and Zebra Advertisement, a multilingual PPC agency and Google Partners All-Stars winner. She was shortlisted by the 2014 U.S. Search Awards in the category of "Best Use of Social Media in a Search Campaign." Her most recent article for SEMrush was "5 Ways to Better Sell Your Skill Set."