It has been a productive and very eventful year for SEMrush, and we also celebrated our 10th birthday this summer. We have reinforced our reputation as a globally recognized versatile digital marketing toolkit with unlimited potential for development — 10 years, over 30 tools, and over 3 million users! No matter the gravity or obstacles, our flaming comet keeps speeding and is never going to slow down!
Anniversaries are usually a time to celebrate and also reflect, but for us, it has been positive. This digest is a reflection on our notable achievements and updates for the year.
We believe our company has made it easier for marketers to reach new heights. The important developments have touched all the areas of digital marketing we are involved in – from SEO to Content Marketing – and you will definitely benefit from them.
So, speaking of achievements: we hit it out of the park! SEMrush is proud to have been recognized as the Best SEO Software Suite in the US, UK and MENA, the Best Search Software in the Netherlands, and more!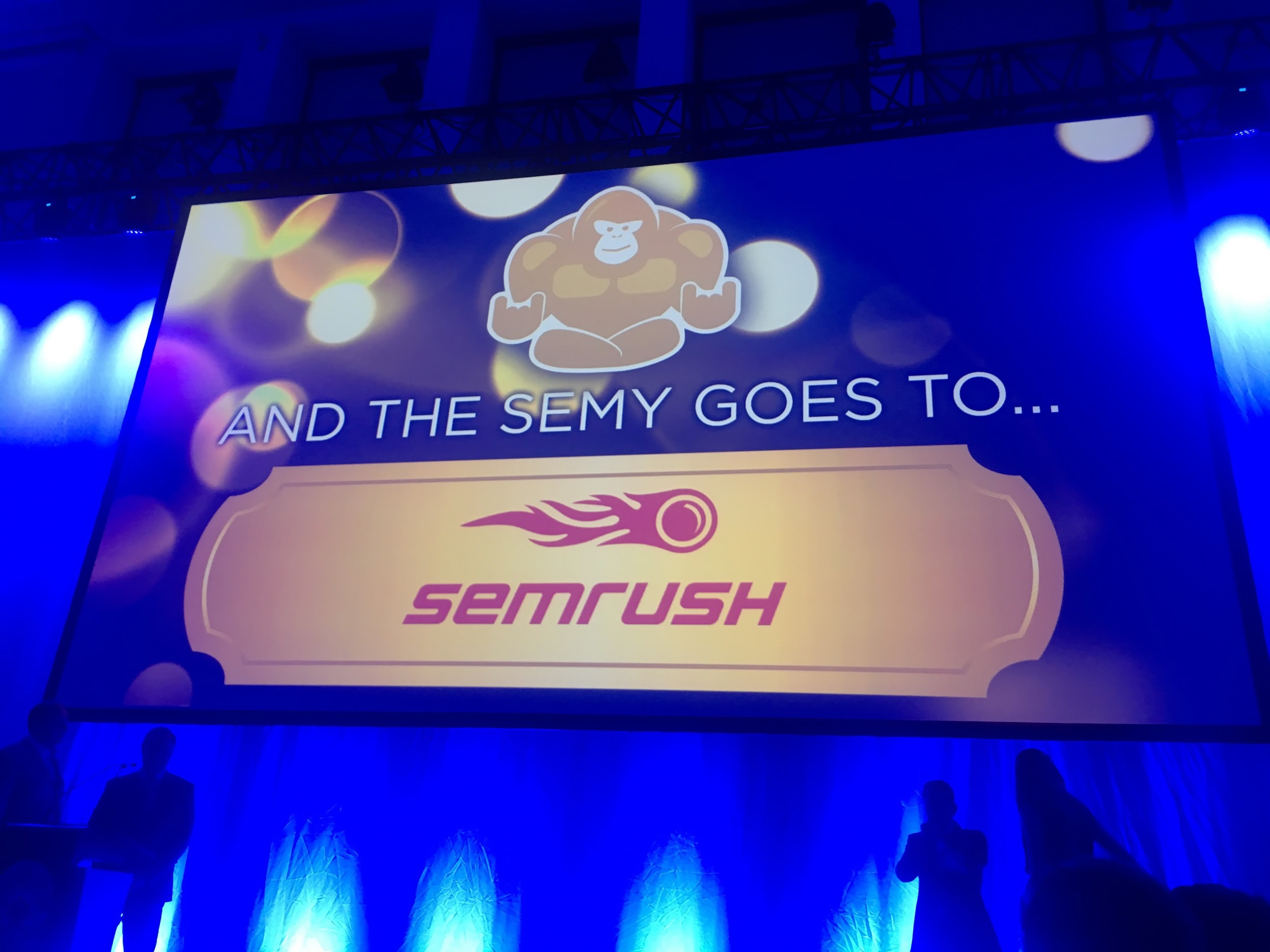 It is mind-blowing to have been widely acclaimed by the international search community, and we couldn't be more delighted... though we will try to be when we break new grounds and receive new awards next time. 'Modesty adorns but leaves us hungry,' right?
Now let's review the hottest releases and improvements we were happy to present in 2018. In case you missed any of them – this is exactly the right time to fill your knowledge gaps. Let's roll!
SEO
Control your Digital Knowledge with Listing Management Tool
SEO changes constantly, and thus requires continual maintenance. As for local SEO, it is now more important than ever that you optimize your on-site and off-site SEO strategies for clients who may be searching for your local business.
SEMrush's brand new Listing Management tool is our powerful solution for automatic distribution of your NAP on 70+ directories including Yelp, Foursquare, TripAdvisor, Facebook, Apple Maps, Yahoo, Bing, and Alexa.
By using Listing Management as your centralized control panel, you can update your information once and publish it where people are searching.
Log File Analyzer
Our new innovative tool is like spy glasses; you simply put them on to see your site from the perspective of a Googlebot. Trying to navigate through the maze of technical SEO can raise many questions, like, 'How do I optimize consumption of my crawl budget?', 'What are my most crawled pages?', and so on.
With this tool, you will clearly understand what happens when a search engine crawls your website. Along with our Site Audit, Log File Analyzer is an essential component of your own high-powered technical SEO laboratory. Don't forget to check out more details and features concerning the tool's functionality.
Position Tracking: Hyper Targeting by ZIP Code
This new feature in the Position Tracking tool speaks for itself and is just as impressive as it sounds. Focus on your local queries instead of spending time analyzing all your potential rivals within a city or country.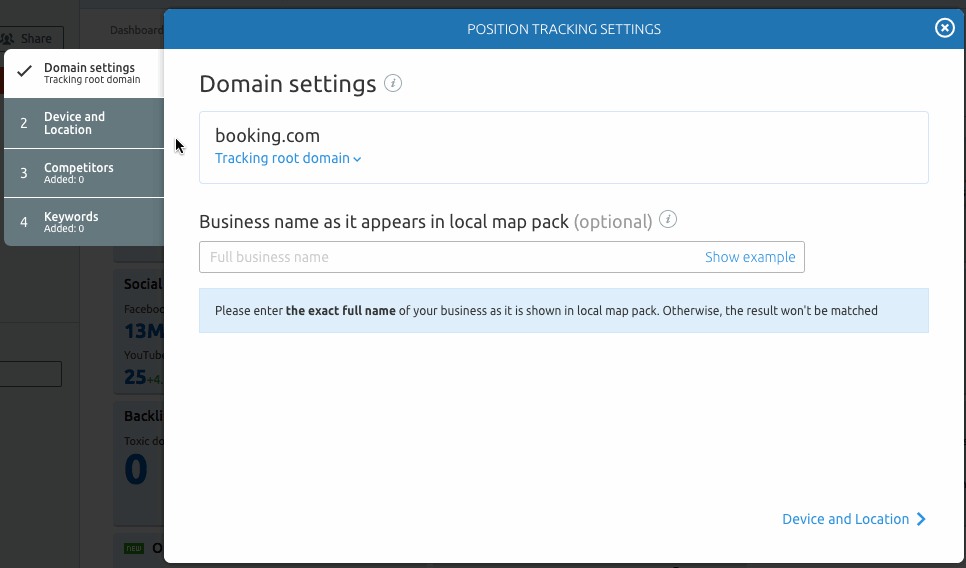 By the way, the tool now supports rank tracking in the Baidu search engine.
Internal Linking in Site Audit
Internal linking strengthens the overall search-optimized value of a website by providing clear paths for bots, prolonged sessions for users, and a close-knit network of pages and posts.
SEO specialists appreciate our new Internal Linking Report within Site Audit, which helps identify and fix errors related to internal linking.
Moreover, all Business subscription users are now able to perform up to 100k page crawls per check!
Remastered Domain Analytics
We have been working hard on revamping Organic Research and Advertising Research – our most frequently used reports, in which the acquaintance with SEMrush often starts. You can evaluate its new enhanced reports with dynamic charts, an elegant, responsive interface, and more up-to-date traffic data flow.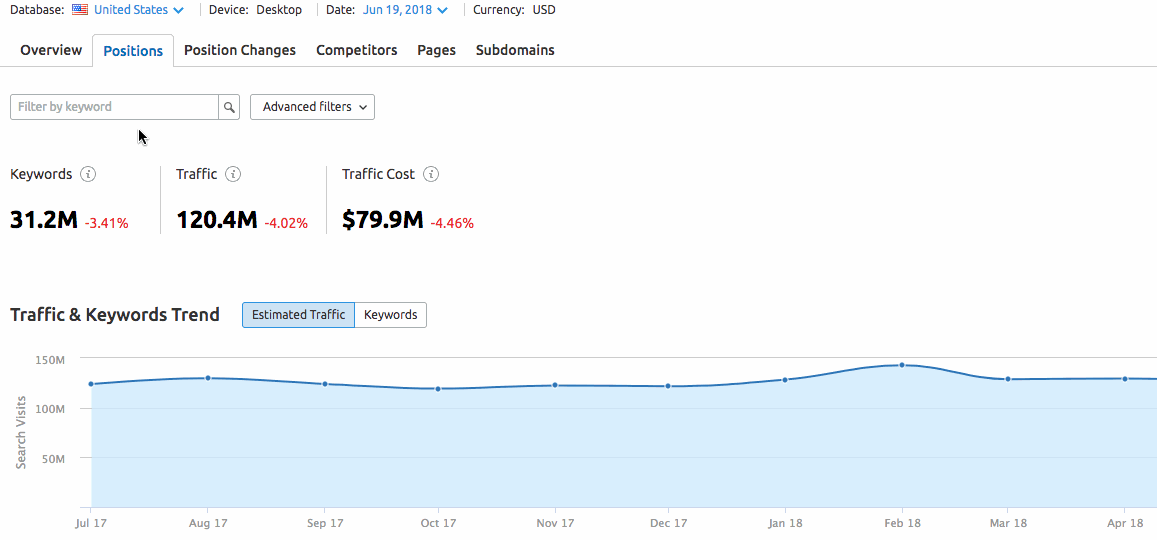 Along with the Organic Research and Advertising Research reports, we have also updated the PLA analytics, providing you with a better overview of your competitors' Shopping campaigns.
As you can see, a great deal of work has been done in the field of SEO. Among other, no less significant updates, we were very proud to present Sensor – an indispensable tool for tracking Google SERPs' volatility, and a new metric in Backlink Analytics – Authority Score, which can help you estimate particular referring domains' overall quality.
Competitive Research
Traffic Analytics Relaunch: Mobile Traffic Data
The long-awaited update made one of the most powerful SEMrush tools for analyzing other websites' traffic even stronger.
Mobile traffic data and corresponding filters were added to Traffic Overview, Geo Distribution, and Subdomains reports, making it easy to analyze the size and behavior of the audience visiting the target website from their tablets and smartphones.
This update was crucial for Traffic Analytics as in some industries mobile website traffic can reach 90%. Added to this, petabytes of market intelligence data coupled with advanced filtering options and historical data gave marketing managers and analysts, business development directors, and affiliate and sales managers much food for thought in terms of evaluating competitors, new markets and prospective partnerships.

Competitive Intelligence 2.0 Toolkit
Following the Traffic Analytics relaunch, we introduced the Competitive Intelligence 2.0 toolkit, which offers a full stack of marketing insights in all areas of competitors' digital marketing strategies including SEO, SEM, Paid Advertising, Content, SMM, and PR.
Based on advanced Big Data technologies and machine learning algorithms, SEMrush Competitive Intelligence 2.0 has become an indispensable resource for those who want to make informed business decisions.
Keyword Research
Increased Keyword Databases
What a blast! The Keyword Magic tool (and Keyword Research) database has just hit 9.4 billion keywords and 118 countries; this makes SEMrush the marketing toolkit with the largest keyword database on the market!
If carrying out your campaign takes building a whole keyword fortress, searching for bricks is no problem at all. Not only the quantity but also the quality of the collected data has been increased.
Check out all of the databases available in the Keyword Magic tool.
By the way, don't forget to use our statistics page, which has also been revamped.
PPC Keyword Tool: The Most Precise Local Keyword Metrics
Our PPC Keyword tool grew steadily and is now officially out of beta! It means the world to us, but let's see what it means to you.
You are now able to use even more relevant and precise metrics to plan and set up an optimized Google Ads campaign and also ensure your campaign is budget-friendly.
Don't try to guess the advertising cost for a particular keyword in different regions. Analyze keywords more specifically on a local level using our tool's updated search volume, competitive density, and CPC data.
Content Marketing
This year we have been focused on formalizing the standard workflow of content marketing professionals by means of conducting surveys with experts from around the world.
Based on the insights gained, we have put all our energy into creating the Data-Driven Content Marketing Platform, where content professionals can easily get all the necessary strategy-building data in one place.
These are the updates we have implemented in 2018 that will help you make data-informed decisions throughout the entire content marketing lifecycle.
Research Stage
Using the Content Audit tool, you can now analyze your website's content in automatically distributed sets. To save you time, there are four categories your pages will be grouped under:
Rewrite or remove

Need to update

Quick review

Poor content
You are free to create your own customized content sets by determining the parameters that you want to group your set of pages by.

With the latest update, you can also customize your data view by adding your columns in 'Table' view and labeling articles to streamline search.
Ideation Stage
We have developed a Content Ideas Generator that, as the name suggests, generates creative titles or headlines for your future articles or blog posts. This fun tool will be there for you when you lack inspiration — just type in a topic and get five eye-catching headline ideas in a click. Give it a try; no registration is needed.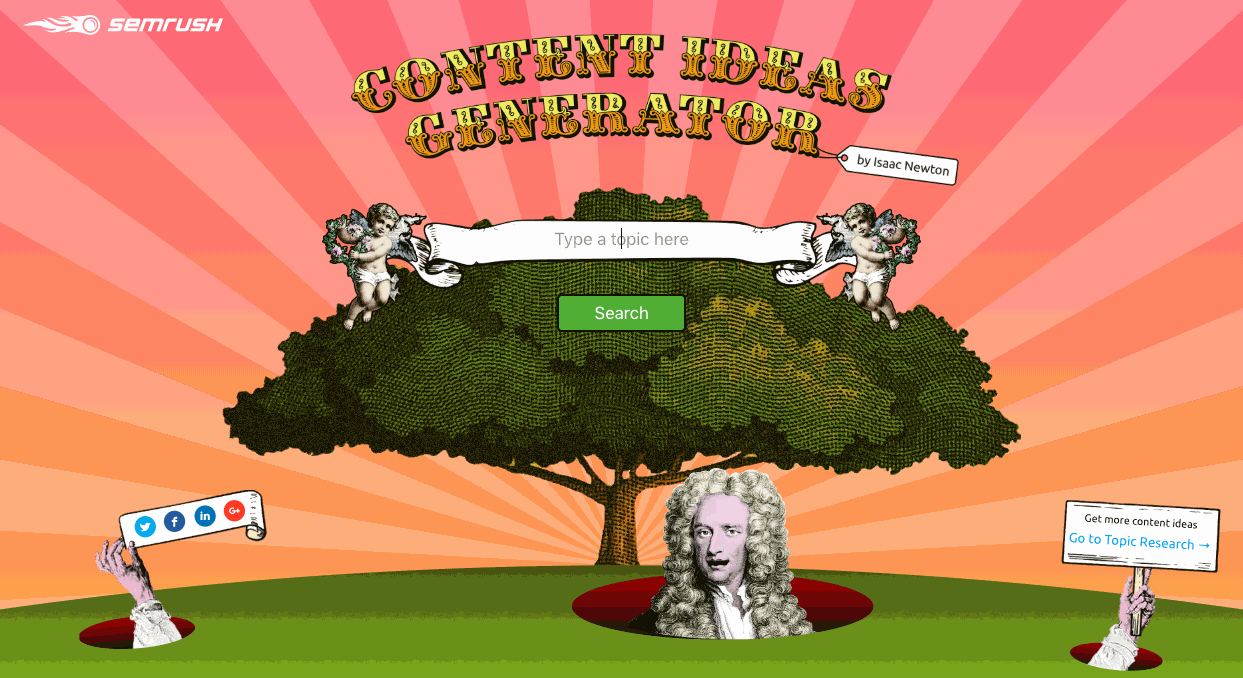 Planning Stage
Using the new Performance report in Marketing Calendar allows you to see if your running campaign meets its set objectives without constantly checking the Google Analytics data directly. This feature lets you react promptly to any developments, or to change or add scheduled activities on the fly.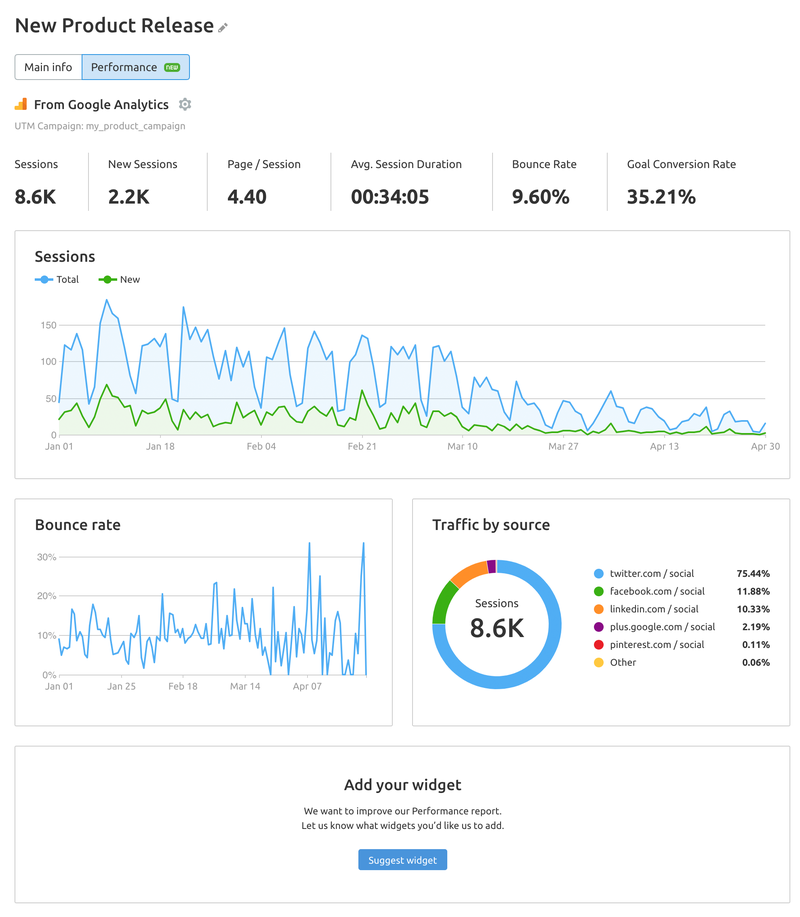 The recently added Statistics report gives a general overview of a particular marketing campaign's status and allows you to see members assigned to specific tasks within a campaign.
Creation & Optimization Stage
We are proud to present our very own unique SEO Writing Assistant, which was created to check in real time how SEO friendly your text is while you are writing it, right in your Google document, WordPress account or SEMrush interface. The tool will make suggestions to make your content SEO-friendly, with advice on adding keywords related to your topic, reviews your text's readability, and examines your text by other metrics.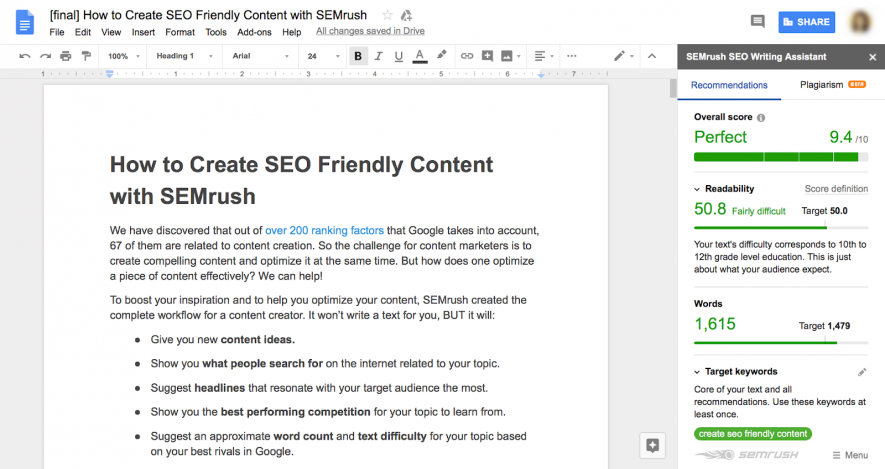 With the embedded plagiarism checker, you can also check your text for plagiarism using this add-on to make sure your content is original and to help you monitor the work of your freelance and in-house copywriters.
Distribution Stage
Our brand management solution has expanded significantly this year to save you hours of tedious work — the Brand Monitoring tool is finally out of beta! With its 'New' status, the tool has brought the revamped overview report, which gives you a general overview of your online presence using such metrics as total mentions, mentions with backlinks, total estimated reach, and others.
One of the most important recent updates is the Sentiment Analysis — now all of your mentions found online are automatically classified as positive, negative or neutral, which allows you to react instantly.
In addition, we have integrated the tool with Google Analytics, so that you can monitor your referral traffic from mentions with backlinks found by SEMrush. If there is no backlink in the mention, you can still estimate its approximate reach and the mentioning resource's traffic using our data.

PPC
CPC Map Tool
For those businesses that target multiple locations within one country, our brand new tool will become their right hand. CPC Map is an interactive map that displays the average cost per click in a particular area, such as state or region, for 17 industries, from Real Estate and Insurance to Fashion Retail and Travel.
The data provided by the tool can help you distribute your budget wisely among your local ad campaigns. Currently, the CPC Map is available for several countries, including the US, the UK, Canada, India, Australia, Brazil, Italy, Spain, France, Germany, Austria, South Africa, and Russia.
Explore your industry in detail by switching between regions in the report to compare average CPC and average search volume in different locations for your niche and view the most expensive and popular keywords related to your business in a selected area. The report also shows a trend graph, which lets you track how advertising costs and volume change over time and predict the trend for the next month.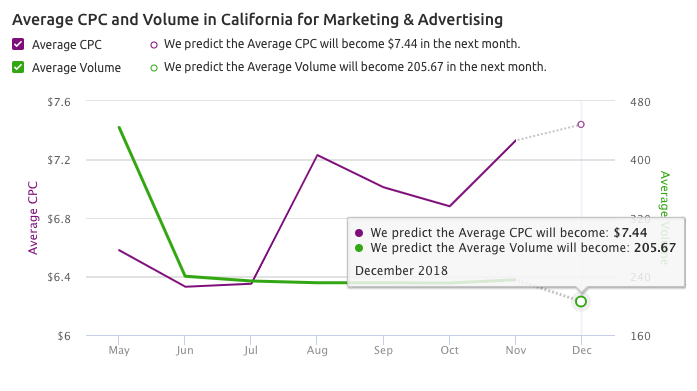 With the CPC Map, you can figure out how competitive your market is, and which areas will be the most receptive and affordable to advertise your product or service.
Search by Keyword and Updated Overview Report in Display Advertising
We have added a new feature in Display Advertising to allow users to search for ads by a certain word or phrase, so they can collect ideas for their display advertising campaigns even more efficiently. If you want to find ads that contain a particular term, simply enter it into the search bar, and the report will show you a list of ads in which this word was used by any advertiser.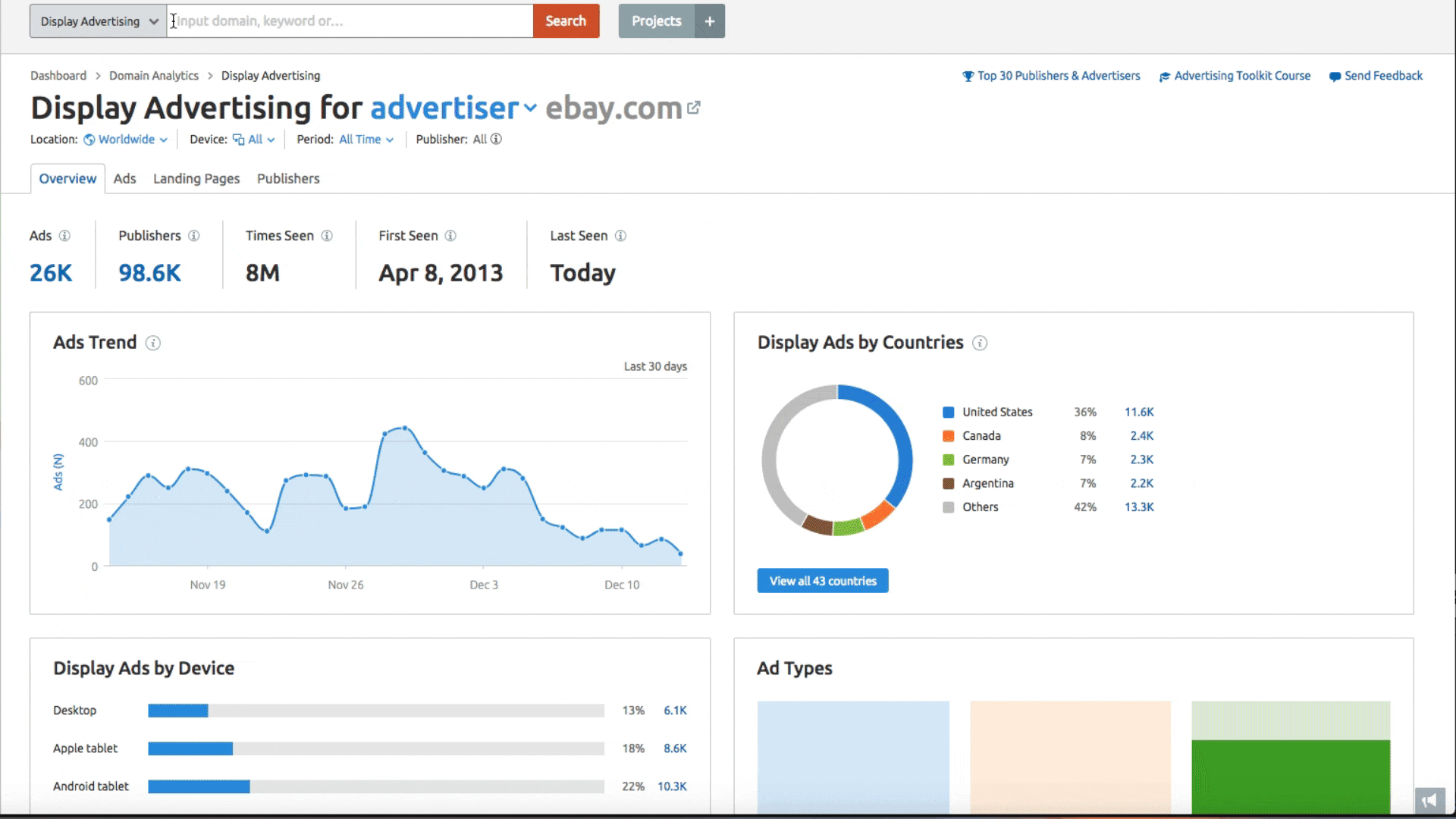 The design of the Display Advertising Overview report has also undergone some significant changes. In addition to a graphical redesign, the updated report shows data in a more clear and straightforward way, providing you with all the valuable insights in one place.
A few new widgets were added to the report, including display ads by country, display ads by device, ad types and sample image ads widgets.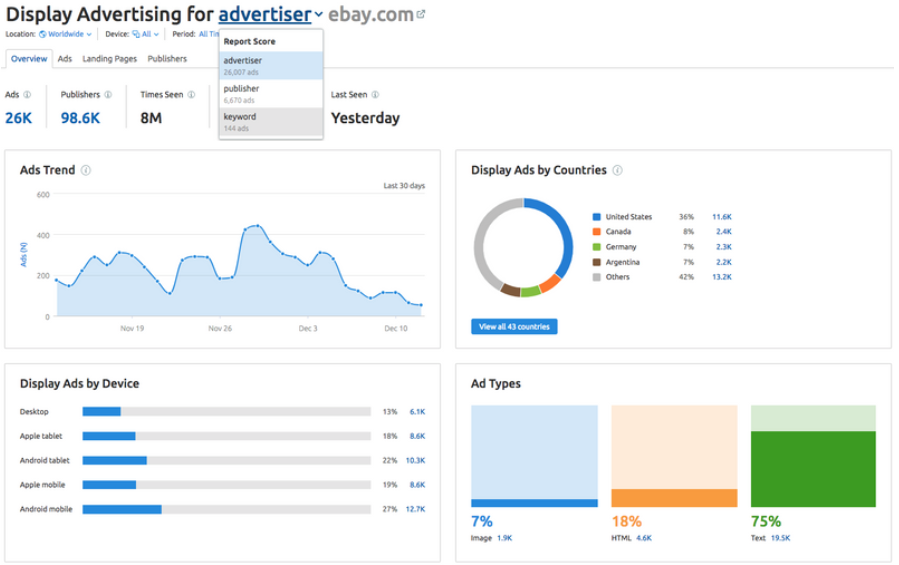 But wait, there's more! We are planning to release several significant new features in the Display Advertising reports as soon as the first quarter of 2019.
Social Media
The SEMrush Social Media toolkit continues to gain momentum. In 2018, we designed a number of social media automation features to make social media management a more streamlined process that doesn't take hours and hours of your time.
Photo Editor in the Social Media Poster
Want to share something? Share something beautiful. A photo editor is now available right in the posting wizard of the Social Media Poster! Clicking on the uploaded image will open the editing wizard, where you can tweak and fine-tune your images before posting. The photo editor has over 60 handcrafted filters, a sticker library, a wide choice of frames and an extensive font library to add text to any picture or creative.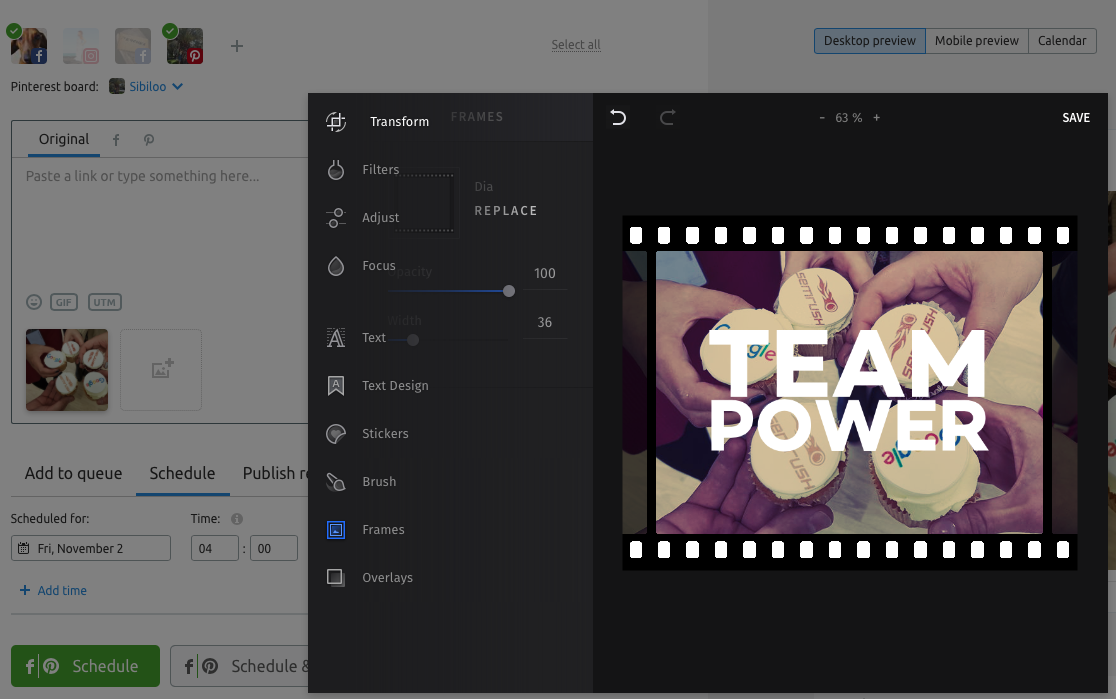 Pinterest Marketing: Analytics & Scheduling
In 2018, we added Pinterest analytics as well as the ability to auto-schedule pins to Pinterest accounts.
With the Social Media Poster, you can now schedule, post and draft your content to all your Pinterest profiles at once: connect your Pinterest accounts, and the tool will automatically find your boards, so when you post, you will be able to choose the one you would like to post to in the drop-down menu.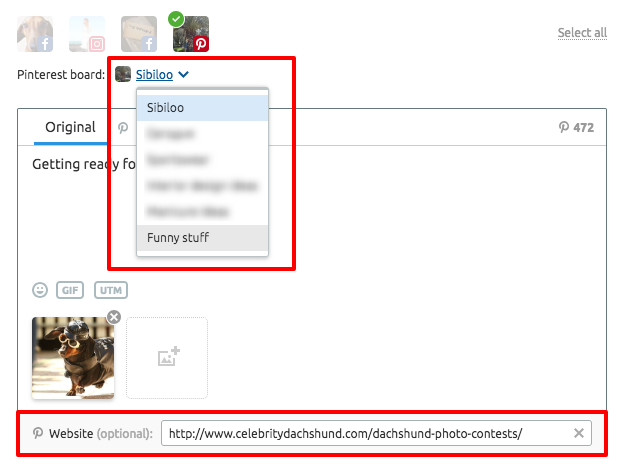 The Social Media Tracker allows you to track your pins' performance and compare it to your competition.
Built-In UTM-builder in the Social Media Poster
Here is another excellent feature for social media management automation — with the new UTM builder available in the Social Media Poster you can start tracking your campaigns' performance right from where you post.
It allows you to add UTM parameters to your links, such as campaign name, campaign medium and campaign source (gets pulled automatically, depending on the social network you are posting to).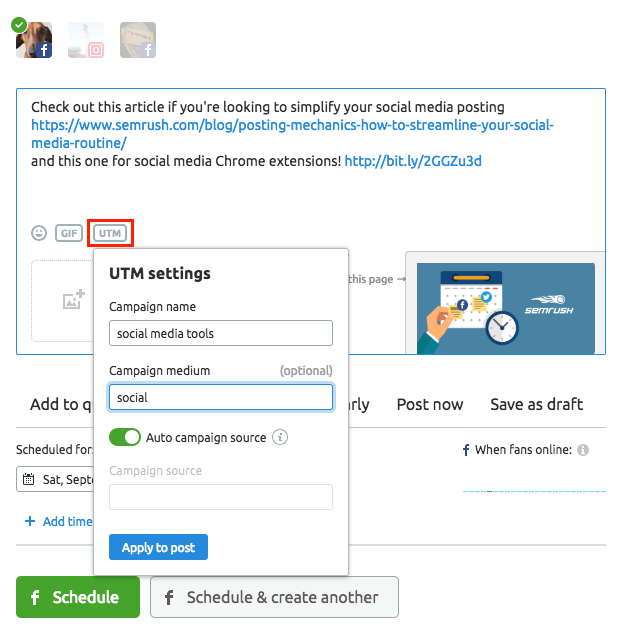 The UTM parameters will then be added to all the links you insert in your posting wizard.
Social Media Poster Chrome Extension
Now, what would you say if we told you that all these features are available in our Chrome extension?
The Social Media Poster is now coupled with a Chrome extension, which adds an additional time-saving element that we all need. Whenever you find something share-worthy while surfing the Web, you can post or schedule it on social with just one click. Just like in the Social Media Poster tool itself, you can fine-tune your images before posting, add UTM parameters to be able to track your performance later, or shorten your links before posting – all this can be done via our Chrome extension.
This feature allows you to schedule retweets – a fantastic way to create powerful themed series or launch event-centered marketing campaigns!
The extension provides you with multiple scheduling options; you can choose to post your content immediately, schedule it for later, or save it as a draft.
Tell Us What You Think
Impressive, isn't it? None of this would have been possible without you, and you are still our main inspiration. SEMrush is expanding at warp speed, and we'll continue to beat all records.
To stay updated, don't forget to check our News Feed and follow us on social media. Also, leave your comment below — send us your feedback, suggest your ideas and let us know any changes or additions you would like to see.