When Michael Aldrich demonstrated the first online shopping system in 1979, he had no idea that in the coming few decades it would become one of the most lucrative sectors for entrepreneurs. Fast forward 37 years and e-commerce is now commonplace. In the current market dynamics, adopting e-commerce has become imperative for offline businesses too.
Starting an online store has become easier and does not require much investment. However, with so many e-commerce solutions available, it is difficult for entrepreneurs to choose the right platform to launch their small multivendor website.
When it comes to picking an ecommerce platform for your early stage startup, everything turns into a matter of gimmicks and it all boils down to best features at most economical pricing. You compare each platform, think about them, break down their features and attempt to choose which one suits your needs the best. The following account will help such entrepreneurs compare the top four multivendor platforms that are fit for starting a small store. All of these platforms have a proven track record for seamless operation, secure architecture and multivendor self-hosted support. For a better picture, let us take a closer look at each one of them.
Sharetribe
Sharetribe
Most of the early stage startups these days do not want to face the hassle involved in backend coding. This is where Sharetribe comes to the fore. It delivers a well-balanced product, which is simple to customize and easy to monetize. Sharetribe's built-in payment system allows your merchants to accept both PayPal and all of the major credit cards. You can easily manage and moderate your marketplace from their admin dashboard. You can also connect Google Analytics to get a detailed view of what is going on.
Marketing Features
Due to the open Source nature of Sharetribe, a lot of features can be manually added. However, in the default version of Sharetribe, Google Analytics tracker code can be integrated to view the performance of the store.
Customizability
To understand customizing option, let's take a look at the hosted vs. open source versions:
Hosted Version:
Perfect for users with less technical knowhow, the hosted version of Sharetribe allows the user to make minor changes in color schemes and images. However, knowing about web designing is important to change CSS and JavaScript.
Open Source Version:
The open source version allows complete customization but requires deep technical knowledge. Also, modifying the platform to a certain extent may render the future updates completely useless.
Price
Sharetribe comes with a monthly price of $49, but offers 20% discount with annual billing plan. The starter plan allows listing of just 300 products and is perfect for entrepreneurs who are just starting out in the e-commerce sphere.
Other Self-Hosted Plans
Pro: $149 / Month or $1,428 / Year
Growth: $199 / Month or $1,908 / Year
Scale: $299 / Month or $2,868 / Year
Their monthly charge for starter package is $39, but it is limited to just 300 members. In order to add more members you have to buy packages that are more expensive. Moreover, when you buy the starter package you do not get the option of having a custom domain.
Yo!Kart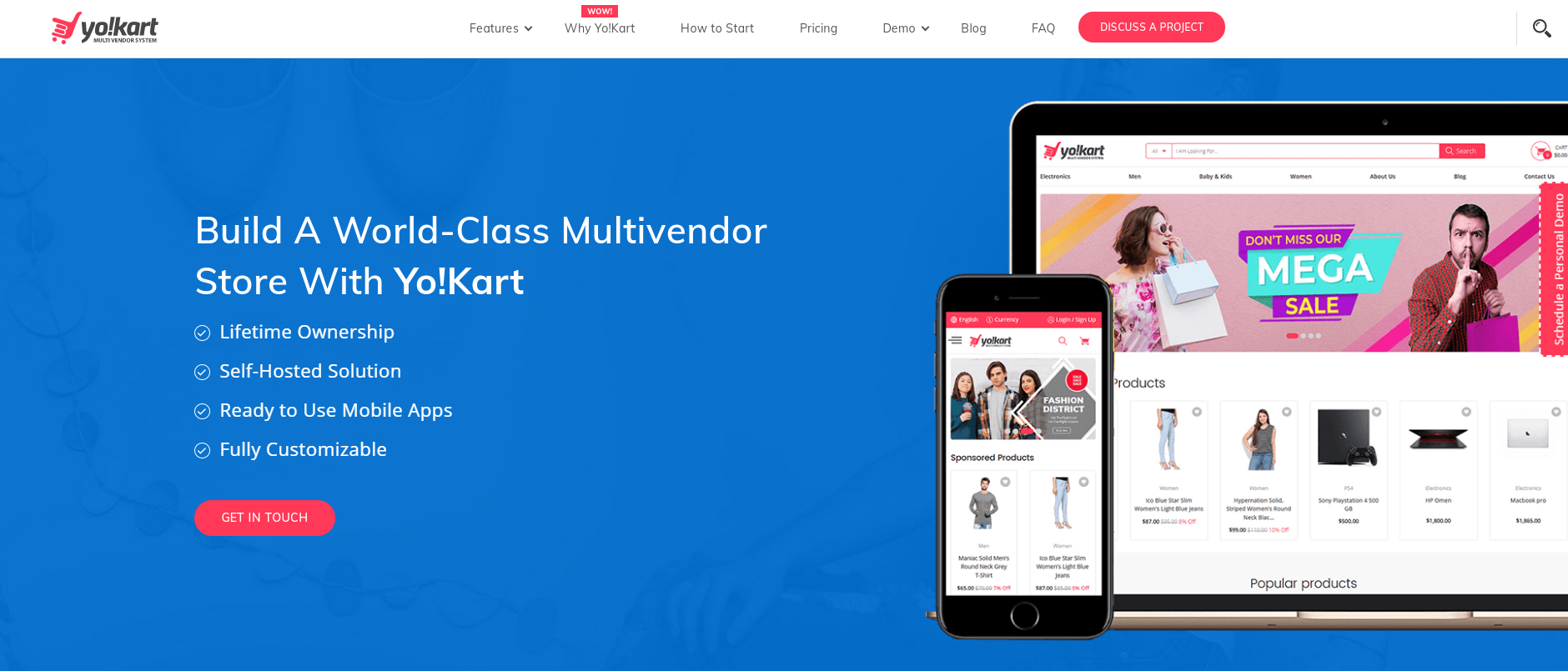 Yo!Kart has created an immense buzz in the e-commerce startup arena since its launch. Admired by several entrepreneurs due to its fully customizable, feature-rich, and multi-layer security, it makes it easy for anyone to launch their own multi-vendor marketplace. Yo!Kart has an intuitive interface, with a custom storefront and automatic order processing. It has seamlessly managed to offer a wide array of features with economical pricing.
Yo!Kart offers marketing, design, easy product management, reporting, and many more features that help in maximizing eCommerce capabilities. Yo!Kart comes with ready to use mobile apps, in-built payment gateways, and third-party integrations. One aspect where it outshines the competition is that there is no cap on the number of members as well as products. This deciding factor makes it a better choice for early-stage startups & large enterprises.
Customizability
Yo!Kart is a completely customizable platform. As written on Yo!Kart website, it gives you the complete ownership of the source code (except framework) with every license, and the freedom to customize the marketplace as per your business requirement. Modifications to the script can be done by the client or ordered to Yo!Kart.
Marketing Features
Yo!Kart has impressive marketing & reporting features. Checking updated reports based on distinct categories like the product, sales, date, user, commission, store, affiliate, etc is quite painless for admin and sellers. Also, the CMS is SEO-friendly and comes with SEO features like Meta tags optimization, XML site map, URL rewriting, integrated Google tag manager, etc. Moreover, it lets you manage discount coupons and newsletters quite efficiently.
Prices
Yo!Kart is a licensed based multi-vendor solution, which means, unlike Saas based solution, you don't have to pay monthly or yearly recurring payments. Yo!Kart self-hosted packages start from $1299, the only thing is that it comes with the default design. The fully customized store can be built for $6,999 with Yo!Kart and the mid-level package offer an owned license for $3999.
Also, it offers a special startup package that is hosted solution at $500. It is the best option for you if you have a business idea but need to test market response before investing a large sum of money.
Magento (Community Edition)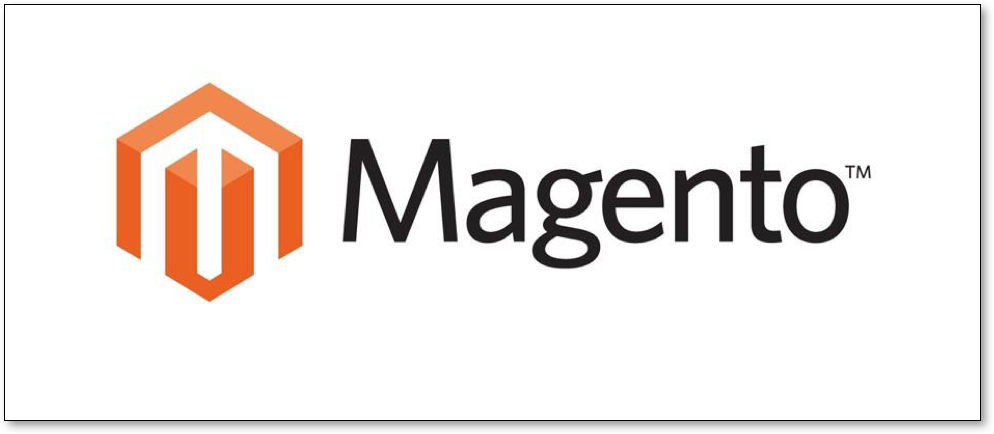 Magento
Magento is another popular name among the ecommerce platforms, preferably used by the large-scale retailers. It has a high level of security and is fully customizable as well as scalable. It offers a mirage of other features, which are critical to building a high-end ecommerce website. This includes multiple storefronts, multi-currency and language support and advanced product search. The only downside of using Magento is that you need to have advance knowledge of backend system, which is sometimes not preferred by small businesses.
Magento is like WordPress but for e-commerce, which means you need to install additional extensions. For example, Marketplace Multi-Vendor Module allows you to add multivendor functionality to online store. It is priced at $349, which does not include your Magento license fees.
Marketing Features
It is not common for an open source solution to offer decent set of marketing features. Magento is an exception as it comes with standard marketing features as follows:
Email a friend
Wish List
Product Comparison
Reviews and Ratings
Coupon Codes
Discount with minimum purchase
Newsletter management
Orders and Invoices
Paypal and Authorize.net integration
Pricing
Magento CE is open source software that is totally free to download and use. But unless you're a specially trained Magento developer or a whip smart coder you're going to have to invest in bringing on talent to create and publish your store.
You'll also need to budget for a payment processor, host, domain name, and additional security since Magento CE doesn't come with PCI compliance out of the box.
Note that Magento offers enterprise solutions starting at $15,500 per year, and can go up to $77,000 per year.
Customizability
Magento is based on open source model of development, which means that it can be customized from scratch. Although deep technical knowhow is needed to edit the platform or you can also hire a professional web developer who has experience in customizing Magento. Few things can still be changed without altering the internals of Magento platform:
CS-Cart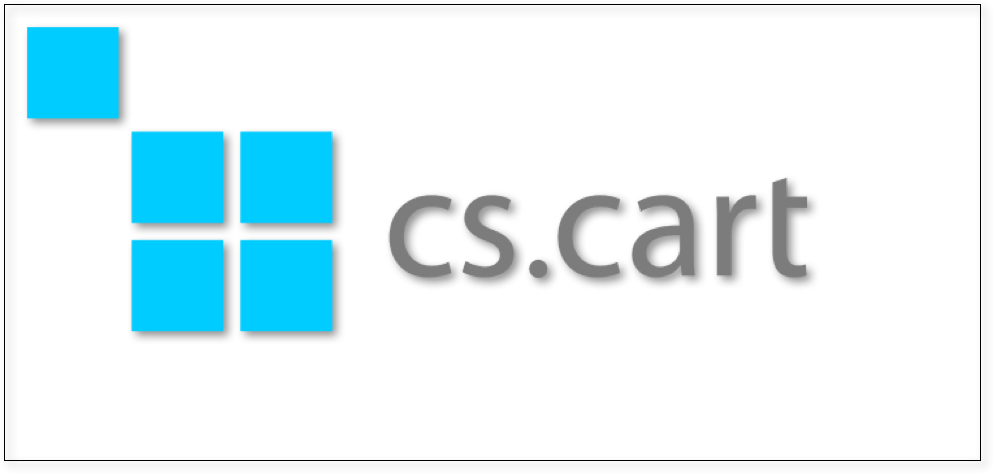 Cs.cart
CS-Cart has been around the ecommerce arena for some time and has proved its mettle as a proficient platform for launching ecommerce marketplaces. It has a built-in theme editor, which makes it easy to customize the design of a shopping website without meddling with the code. The unique thing about CS-Cart is that you can easily embed your existing storefront with another website as well as a Facebook page for enhanced reach.
Like Magento, the standard package offered by the company does not allow you to launch a multivendor marketplace. You have to take a completely separate package to add multivendor functionality. Its lifetime license comes at $1,450 or you can also go for yearly fees of $590.
Customizability
CS-Cart offers ease to modify the store design. If you lack technical knowhow, you can bank upon themes, templates, layouts, etc. A technically sound person can do so by changing te raw code with HTML and CSS.
Marketing Features
The marketing features of CS-Cart are inspiring. From bonus for loyal customers to coupon management and reward points, banner, etc. it offers various options.
Price
The free version of CS-Cart comes with very limited features and other plan costs $385, which packs all necessary features like multiple vendors, language, and currency support. There is another package that costs $1,450; it offers enhanced tech support credit and separate panels for vendors.
In addition to these shopping cart solutions, don't forget to create compelling copy that will drive organic search traffic to your page. You can investigate appropriate keywords and brand names for your e-commerce pages using SEMrush.
Conclusion
Factors including cost and limitation of features in various packages make it more confusing for entrepreneurs to choose a system. Moreover, vendors who sell through big sites like Amazon and Etsy can sell independently by creating their own store with small investment but they lack knowledge about existing solutions.To make it easy you need to compare the pros and cons of top four hosted e-commerce platforms extensively.
Even the best e-commerce platforms are going to present challenges. The question is not 'if it will throw a challenge,' but it's 'when will that happen.' Picking the best shopping cart solution for an e-commerce store can minimize those challenges. Beyond that, a lot of how you tackle those challenges begins with planning before you ever deploy your web store.
Which shopping cart solution works best for your brand? Let us know in the comments.