The digital marketing industry can sometimes give the false impression that online communication is all that matters. Of course there is no way to reach out your users and customers all around the world without digital technologies, but what about building personal connections for the sake of your business?
According to the Carnegie Institute of Technology, "85 percent of your financial success is due to your skills in 'human engineering,'" – your personality and your ability to communicate, negotiate and lead. Shockingly, only 15 percent is due to your technical knowledge, according to  Forbes.
However, the greatest opportunities for marketers to show their best personal qualities, meet new people and discover new business possibilities are offline events!
Last year, SEMrush team members attended over 50 marketing events all over the globe – from the United States to Turkey. For us, it's important to support events we believe in and share the same goal with the organizers – to provide the best environment and data for future growth. Today we want to share with you some of the best practices that have helped us engage with our audience and make some great connections. So, if you want beef up your human engineering skills and get the most from the offline events this year, check out our top five conference best practices.
1. Engage in Two Dimensions
A coffee break is not your only opportunity to engage in small talk with someone. Conference presentations definitely deserve your attention, but there is still time to share your opinions and forge new connections during these presentations via Twitter. Like, retweet, and respond! Personally, I've built a lot of connections via Twitter during offline events.
Twitter makes starting an offline conversation much easier. Mentioning that you follow the person you are talking to on social media or love their tweets gives them a feeling of being connected to you from the very beginning.
Another benefit of tweeting during the event – better engagement with your followers. By giving them hot news first hand, you are acting as a broadcasting journalist, a source of knowledge and new ideas.
2. Use Visuals
There is no need to explain why visuals are important, but they're not just important for your content! We've come up with a simple axiom: You can never have too many pictures! Tag people and use your photos for recap blog posts and on your social media. This technique may be simple, but it will definitely help to increase your content's engagement.
First of all, people love sharing images of themselves. So create an environment where people will be able to pose for the best picture of their lives, or at least the funniest. All you need is a colorful or funny background, just a couple of accessories, and a professional camera or selfie stick. And if you want to go big – a photo booth is a great option. One of the most important benefits of a photo booth is the ability to share photos via social networks right away.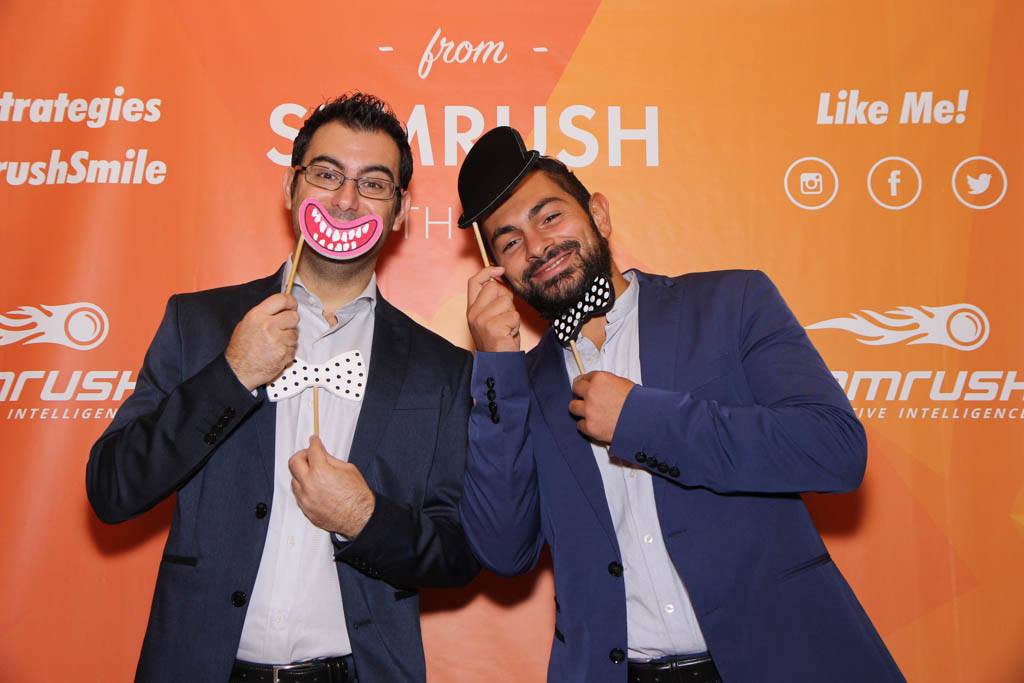 There is just a one little problem with asking people you don't know to pose for a picture with you at your booth – it's a little weird! How often do you want to take a picture with a stranger or in front of the logo of a company you don't know? Well, that's what I thought. The finesse here is to interact with your visitors first, or entertain them with a quick game, quiz or lottery. If you ask for a picture after that, it won't seem obligatory or unnatural.
But this is not the end of the story. Whenever you support or organize a conference, spend some time creating something "picturable" – something people will want to share with their friends and colleagues. No need to create an installation, it's easy as pie!
3. Create a Surprise!
While supporting events, it's usually enough just to create for all participants an environment that's comfortable for networking, communicating and having a good time. But what if you want to astonish everyone and create something big?
One of the biggest mistakes we've seen at conferences is spending money on something very expensive, luxurious and over-the-top just to show off your status and significance. But the thing is, all those racing cars and illuminated installations and stands that look like theatrical décor really tell nothing about your brand and don't affect audience engagement.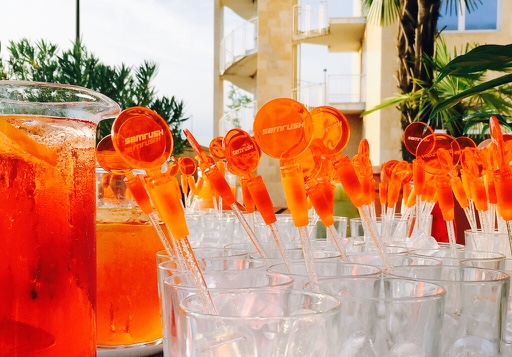 If you want to surprise your audience, you're better off thinking about your display like a birthday present. What would your friend appreciate at their birthday party? Probably something interactive, something emotional, and something that can unite everyone and create a festive mood.
Be a party planner. Entertain and inspire everyone to dance.
4. It's Not About Money, It's About Engagement
The rules of the online realm also work for offline events as well – you cannot buy an audience's confidence with swag or by giving away free accounts. You need to do something offline that is primarily about people, something that will turn attendees into active participants and help build a long-lasting relationship between your brand and the event audience.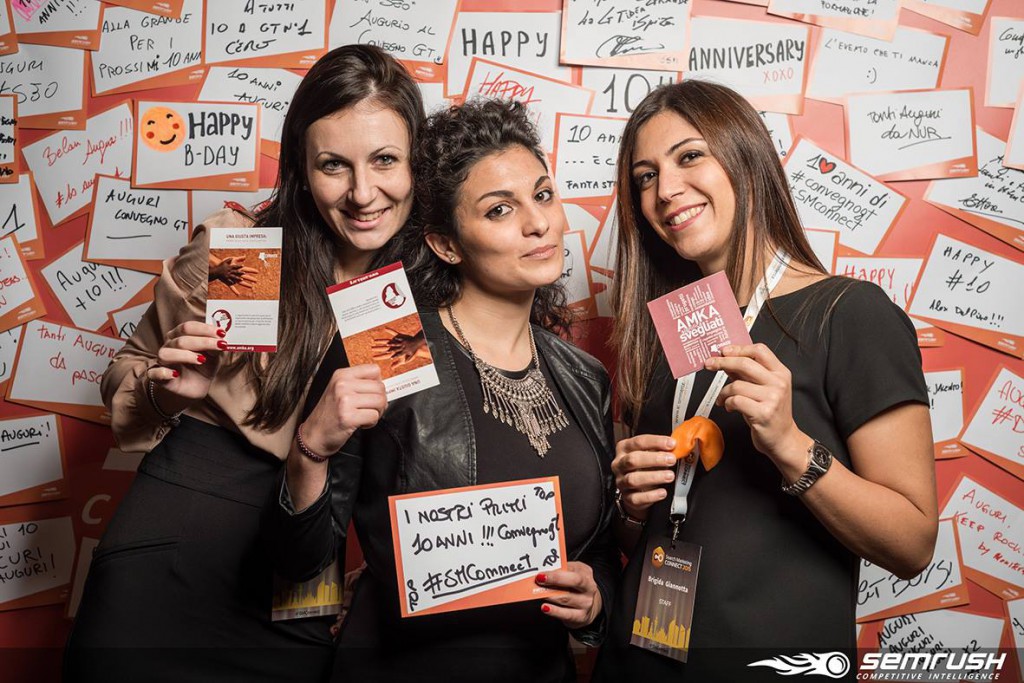 Plan interactive activities using an event theme, for example, ask event participants and speakers to leave their best wishes for the event anniversary and create a wish wall. At more a thematic event, the audience will be happy to share their expertise, as well as tips and tricks on a specific topic. Remember to take pictures of participants and caption them with their best tips, and post them on your Instagram or Twitter with an event hashtag.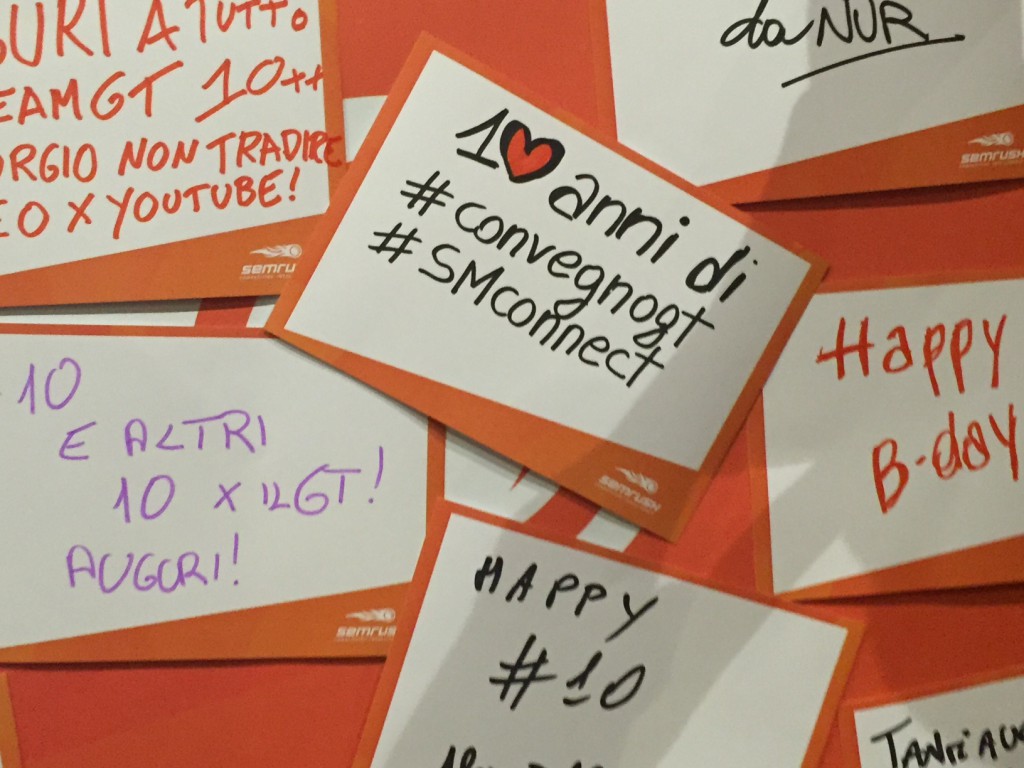 Think beyond the limits of the event itself –take an event-related poll on social media, or just go outside and ask people on the street what they think about the event's name or what a particular topic means, for example.
5. Snag Some Video Content
Every industry conference is a great opportunity for generating fresh, interesting content. A lot of columnists and bloggers regularly attend a wide range of events to capture information from those sessions and turn it into post-event content.
How many identical recaps have you read after your last event? Always serve your content up in a unique way!
There is no doubt that video content goes viral faster than any other kind, and it can boost your content marketing results. Make use of its potential at offline events as well. Prepare all the burning industry-related questions you have and film short interviews with event speakers and attendees. This might help you not only generate exclusive content, but also connect with opinion leaders and industry experts, and form a lasting relationship with these people that can result in a variety of valuable outcomes for you and your business.
We hope you are ready to rock this event season and we hope to see you around!