Just as I was starting to write this post, SEMrush hit 2 million users. Previously, it took us 8 years to reach 1 million, and we have managed to double this number in the last 12 months.
But the highlights of the year don't end there. We hit the jackpot by winning three awards in 2017: the EU, US and UK Search Awards for the 'Best SEO Software Suite,' which proves that SEMrush is recognized by major industry experts worldwide. This is something we could only dream about 8 years ago.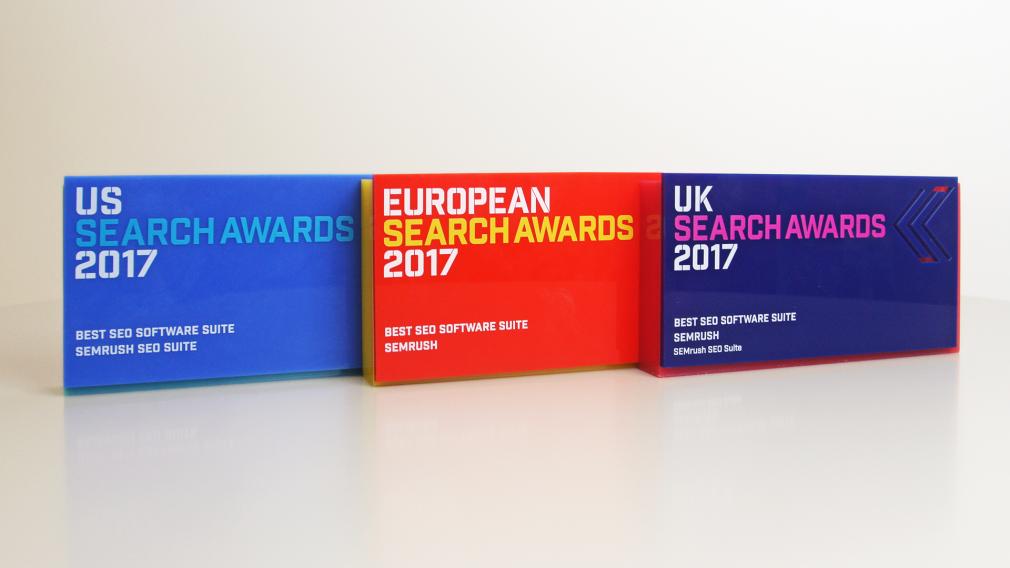 It did take a lot of effort to be able to proudly display these awards in our offices: we grew and nurtured our database, extended our toolkit with new solutions and closed gaps in the most essential digital marketing workflows. We are quickly moving in the direction of an all-in-one marketing suite, developing tools for PPC specialists, content marketers, and social media professionals.
So before you get dragged into the Christmas craze, let us review our hottest releases and remind you what good they can do for you and your website.

In one year, the Keyword Magic tool's database increased from 800 million to almost 4 billion keywords (3.78 billion to be precise). For you, this means a wider pool of ideas to consider for your articles, SEO, and PPC campaigns.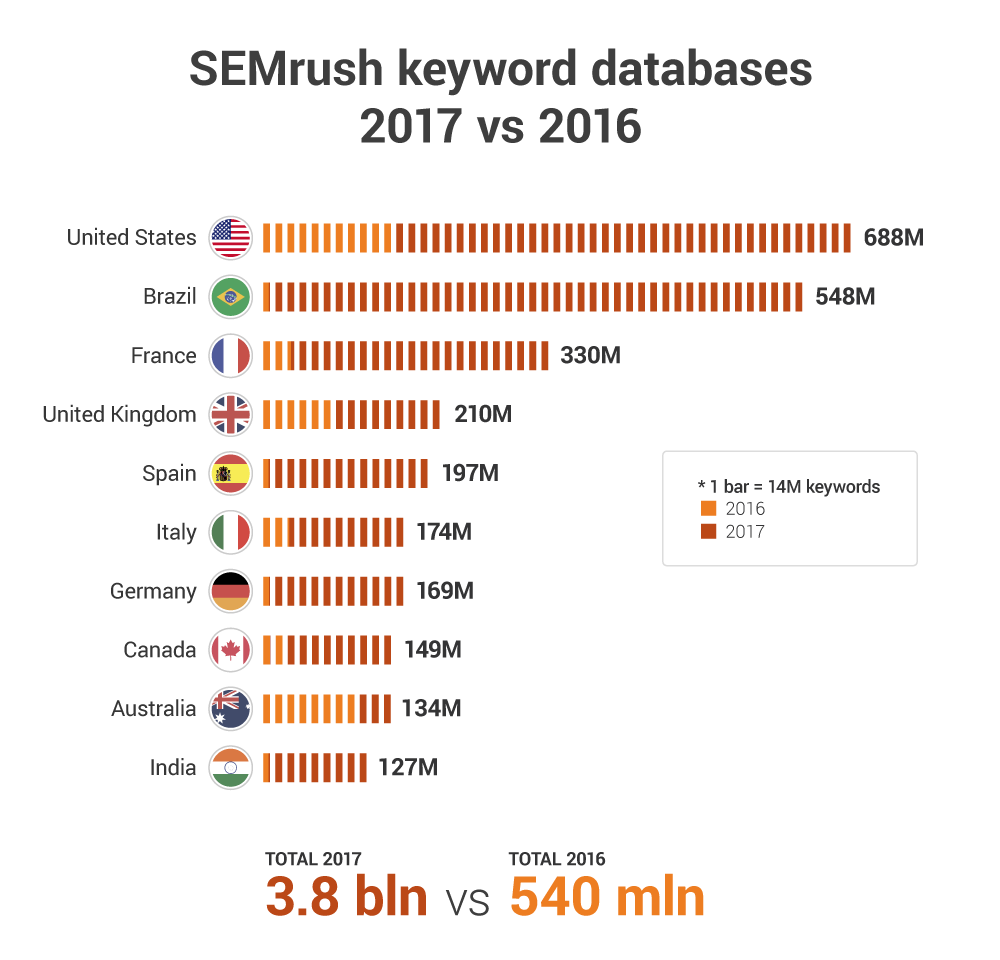 Say hello to our new mobile search analytics database, which contains 17 countries!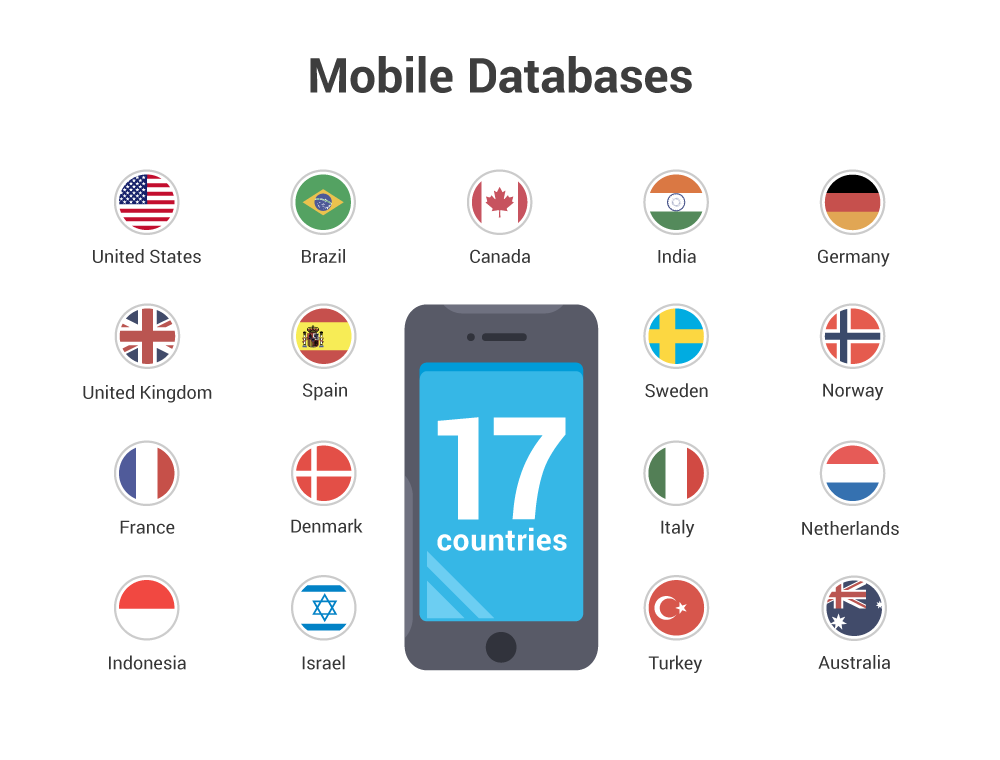 As promised to our users, ad research can now be carried out across 28 countries!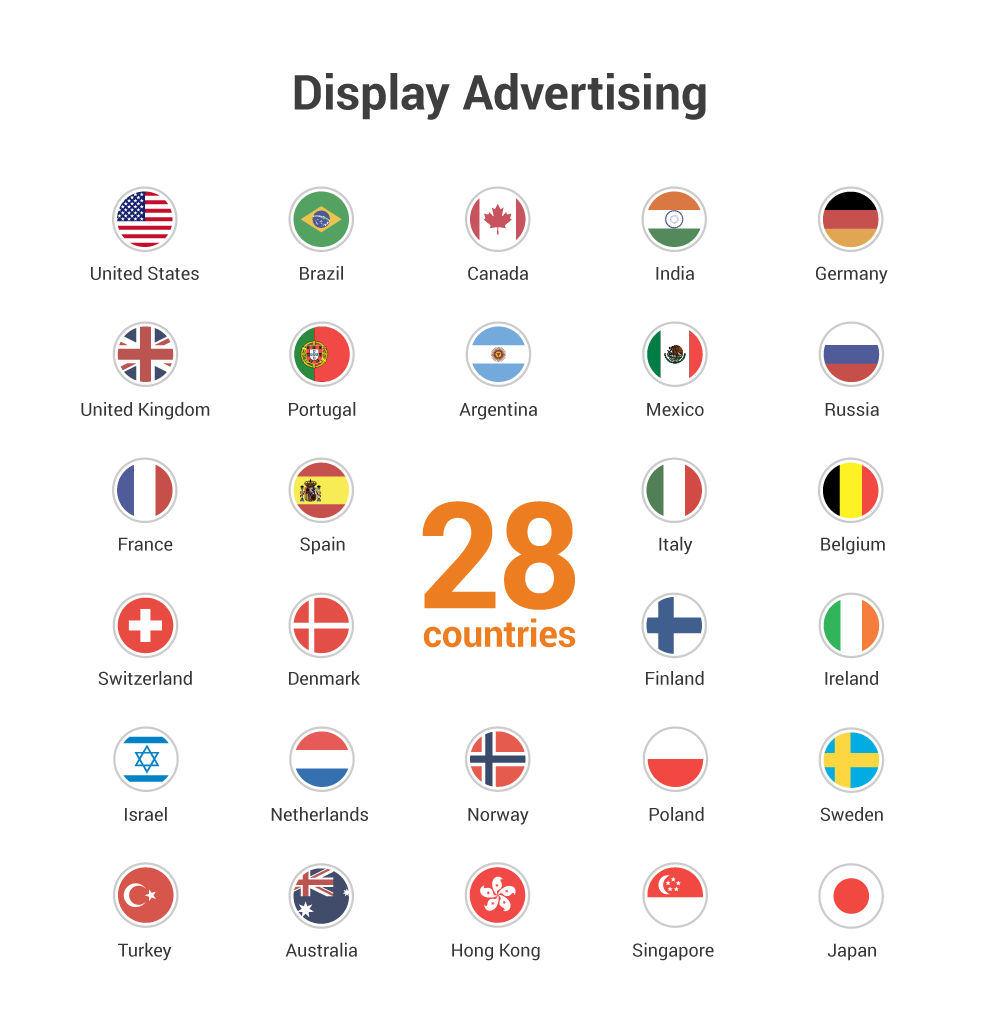 In 2017, our backlink database reached 4.5 trillion backlinks, which is a 2.5 times increase compared to 2016.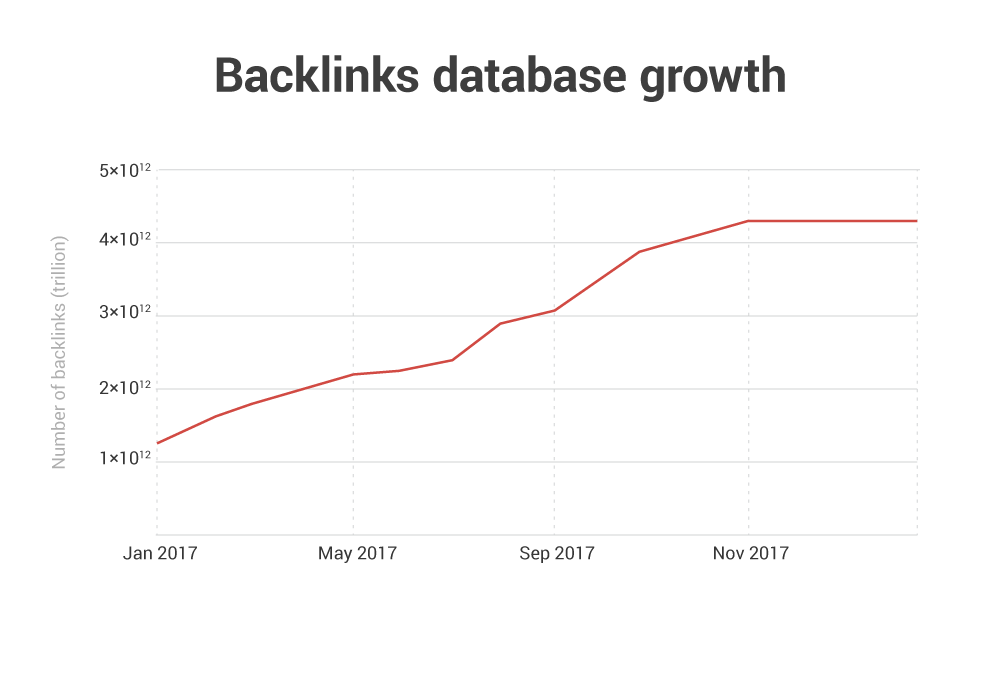 SEMrush is quickly growing its content marketing capabilities. We currently have 8 tools and reports that cover a great deal of your content marketing workflow:
Content analysis: On Page SEO Checker, Content Audit, Keyword Gap
Content planning & creation: SEO Content Template, Topic Research tool, Keyword Magic,  Marketing Calendar
Content monitoring: Brand Monitoring Tool, Post Tracking
Content Analyzer, a tool that evaluates the performance of your external content, has been extended with a new feature -- Content Audit. With this report, you don't need to go through each page of your website, rethinking what you wrote ages ago; you can simply scan your content and see which pages are still relevant and performing well, and which need a bit of a brush-up. The tool allows you to set your own workflow for the pages you want to optimize, create tasks and track your progress.
Our new Topic Research tool was developed to help content strategists and writers find the most popular article topics for a specific keyword. You no longer need to spend many frustrating hours surfing the Web: the tool will quickly find articles that resonate with your audience to help you create stunning content.
SEO Content Template is a brand new tool and our way of saying 'we value our customers' time.' We have created a template for you to shape your piece of content in the most SEO-friendly manner. In a nutshell, it does three things:
Gives you recommendations for your future text (semantically related words, domains you should get backlinks from, the readability score and a suggested text length).

Provides you with the context in which your rivals used your target keywords.

Gives you some basic recommendations regarding your page title, meta description, etc.
This analysis is based on your Top 10 Google rivals.
Content creation is not a one-man's task and you shouldn't underestimate the importance of teamwork in it. Our new Marketing Calendar will help you plan and keep all your campaign activities in one place, create and assign tasks to your team members, set deadlines, keep track of your progress and discuss it with your team.

Throughout 2017, we have been experimenting with the new and very promising element of the SEMrush suite, designed for social media professionals. We managed to close some of the gaps in the SMM workflow by adding new features related to content creation and content scheduling on major social networks. We are now looking to take our social media toolkit to the next level.
The suite now contains two tools, one for scheduling and posting, and one for competitive analysis.
Social Media Poster is for scheduling and posting to Facebook, Instagram, Twitter and LinkedIn. Scheduling is done either in a calendar, where you pick your desired slot and fill in the details of your post, or (if you like things a certain way) by creating a personalized posting schedule and your posts will go live at preset times every day. You can also diversify your content feed by connecting RSS feeds from your favorite blogs and share great posts with your audience in one click.
Social Media Tracker is about competitive intelligence. It helps you track and analyze your competitors' activity in major social media channels (Facebook, Twitter, LinkedIn, Instagram, YouTube, Google+) and compare it to your own in terms of audience, engagement, and activity.
Overall, this suite is a great solution for managing copious volumes of material on a daily basis. Nice and straightforward, it won't take you more than a couple of minutes to get used to and figure out the best way to use it.

SERP Features
SEMrush can now offer a complete solution to winning SERP features. Our suggested workflow corresponds with the steps you normally take when building an SEO strategy, so consider it a small addition to your normal strategic planning process. The following SEMrush tools will help you throughout:
Link Building
Our four tools - Backlink Audit, Link Building tool, Backlinks Checker and Backlink Gap - now cover every aspect of link building, from discovering and analyzing your own and your competitors' backlink profiles, to speeding up the process of acquiring new high-quality links.
SEMrush's Link Building tool is a new solution designed to make your link-building routine quick and efficient. Think of it as your own research lab where you get ideas on the most relevant link sources, contact those sources right from there and track the progress of your link building efforts.
The Backlinks service was updated with a useful feature -- the Competitors report. It shows you which domains you share backlinks with, i.e., your top 'backlink' competitors. For further analysis, you can look up their referring domains to identify their top partnerships, indexed pages for their most attractive content, and anchors to identify the most popular topics associated with their links.
On a related note, we have broadened our backlink analysis capabilities by integrating Backlink Audit with Majestic, one of the world's largest link index services. This was done to provide link builders with the opportunity to conduct a comprehensive analysis of the full scope of a site's backlinks. Removing links is now super easy with the new Outreach feature; users can email website owners right from the tool, asking them to delete unwanted backlinks.
Site Audit
SEMrush's Site Audit tool now includes 80+ checks for monitoring and improving your website's health. The latest updates are aimed at keeping your website secure and mobile-friendly.
HTTPS
Whether it's time for you to migrate to HTTPS, or you have already done so, there will always be bits and bobs to be improved. HTTPS-related issues can seriously harm your website's user experience and negatively affect your website's security status.
The new HTTPS report in the Site Audit tool will look out for common HTTPS implementation mistakes such as expired certificates and security protocols, mixed content (elements on your website that are not secured with HTTPS), and missing redirects or canonicals to HTTPS URLs from HTTP versions.
AMP
Mobile devices are taking over the Web. Fact. With this in mind, you need to constantly monitor your AMP pages. Most AMP checkers allow for single-page analysis only, which might take hours and hours of your time. The AMP check within Site Audit does batch scanning of your mobile pages.
We won't bore you with technicalities, just to say that the tool performs over 40 checks to test your AMP pages' effectiveness: HTML issues (e.g,. invalid URL, tag missing), AMP style and layout issues (e.g., stylesheet too long, CSS syntax error), AMP templating issues (e.g., attribute contains template syntax), and AMP canonicalization issues.
Keyword Research
We see Keyword Magic as a perfect environment for users to conduct keyword research and take it in the direction they want it to go. Therefore, we are constantly improving the tool's functionality according to our users' feedback. Below are some of the improvements and features we added to it in 2017.
We have made keyword research more precise to allow users to collect the most relevant keywords for their SEO or PPC campaigns. When entering a seed keyword, users can set the match filter to 'Exact,' 'Broad' or 'Phrase match' to determine how similar the results will be to their seed keyword.
The keyword groups have become easier to work with. Each keyword group now contains subgroups that go down three levels, and this is a great way of finding long-tail keywords. For each group, there is now a keyword volume parameter -- one that helps you decide if this group is worth digging into.
Organic Traffic Insights
Optimizing your website across multiple devices is only half the battle for users' attention. The other half is correcting your SEO strategy for each version of your site. With the new Device filter in the Organic Traffic Insights tool, users can track their pages' performance by device -- mobile, desktop and tablet. For example, they can see which of their website's pages do a better job at attracting mobile users, and which are still more suitable for traditional desktop searches; or which keywords perform better for mobile search, and which for desktop search. If there is a weak spot, like a high bounce rate from mobile searches, they can concentrate on improving the user experience on the mobile version.
We have extended the PPC workflow covered by SEMrush's tools with the Ad Builder, an incredible tool designed to help PPC specialists create powerful ad copy. Now SEMrush can be utilized at every stage of preparing a PPC campaign, from competitive research to keyword collection and ad creation.
This tool is a must-have if you are lacking inspiration and want to diversify your ads without being repetitive and using the same USP over and over again. The tool will display your competitors' ads, and if you fancy borrowing some of their ad formats you think would work for you, you can use them as templates. Once it is all done and dusted -- your ads, your keywords -- you can export them all into an AdWords compatible file.
The Display Advertisingtool has also undergone some major improvements. In addition to the extended country database, which now contains 28 countries, we've added a new feature (the Period filter), which allows users to view the most recent data and filter their results for the last 7, 15, 30, or 90 days. It is something we've rolled out to Business Plan users, and we're looking forward to making this filter even more customizable.
All in all, it was your feedback and our eagerness to experiment that drove us towards releasing all those new features. So please keep contributing your ideas and suggestions, just like you are doing now.
We have another exciting post in the pipeline, covering our product plans for 2018, so stay tuned for more news!