Companies are still struggling in web localization: Should we translate the whole lot? Should we hire native copywriters? And how do we measure the content's success?
This guide will show you how to plan for marketing localization, and how to get the most out of it.
The Mistake You've Probably Made, Too
First of all, a lot of companies think of their web content as a single organism without realizing there are different pieces of content serving different purposes. They usually get it translated, which means applying the same workflow to all content types. However, as every piece of content communicates different things, the approach should also be different.
A website will typically involve the following types of content:
Branding: All content that talks about the brand: homepage, "About Us", "Why Us", "Mission" and "Vision" sections or pages. Anything that talks about your brand.
Marketing: Typically the content that sells, or at least performs: product pages, landing pages, category pages, blog posts...
Technical: All manuals, product descriptions, product documentation, FAQs, user guides etc. should be translated accurately to avoid any incorrect use of your products or services.
Legal: Your Terms of Use, Impressum, disclaimers should comply to the laws of a certain state.
Back-end/System: Content that includes so-called locale: locally-specific items like form entries, various number formats, etc.
Contact Information: Your contact page should not only include relevant contact details for the users, but also should serve the location data to the search engines clearly.
Branding Content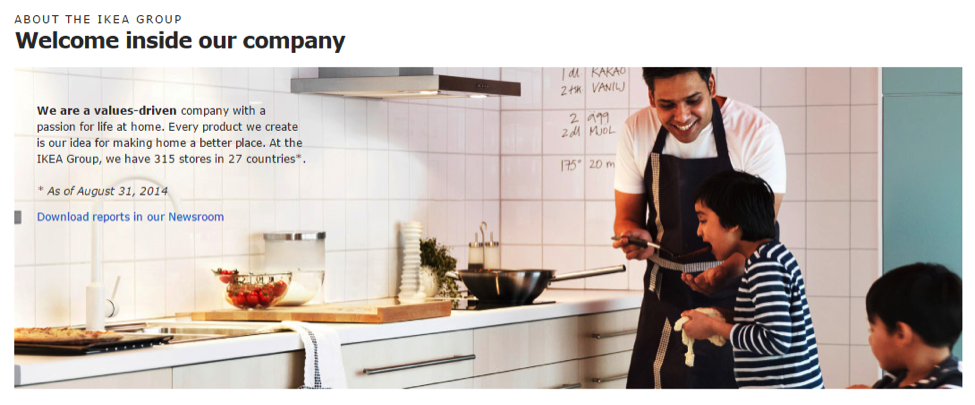 Simple and straightforward language, focused on one key value ("a company with a passion for life at home"), one key achievement (315 stores in 27 countries) and a link to country-relevant press releases make the content easy to translate. Gender and ethnically-neutral images resonate with the message. This could not have been done without internationalizing the content. Source: Ikea.com (English and Polish site).
What to do: Internationalize
Make sure your content speaks a neutral language without any regional connotations or metaphors.
Workflow: Translate > Review by local native > Gather suggestions > (Create Global Tone of Voice) > Finalize source content > Translate with the TOV > Proofread
Marketing Content


When BMW came out with the electric i3, they created landing pages for their UK and German websites with a slightly different, localized claim. While the UK website focuses on the electric energy and the strength of the BMW combined, the German website bets on emotions claiming "Electric. And Electrifying" plus advertises the eDrive concept. Navigational preferences and product selection are also slightly altered to better fit the local users' needs. Source: bmw.co.uk and bmw.de.
What to do: Localize
Make sure your marketing content speaks the language of your target audience (which doesn't have to be the official one at all).
Workflow: Write a brief > Transcreate (very free translation performed by a bilingual translator) > Proofread > A/B Test
Technical Content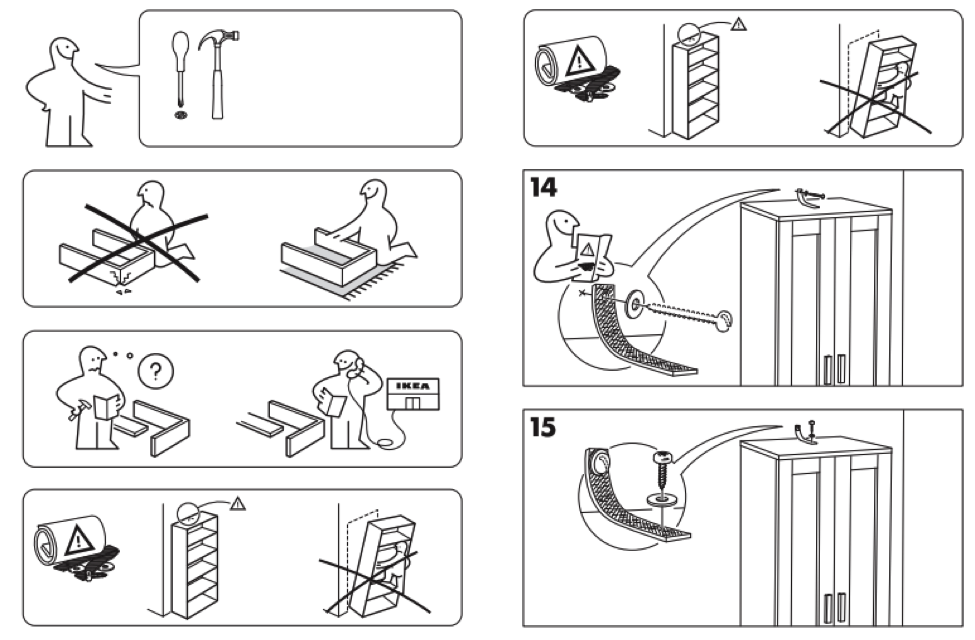 IKEA uses semiotics, i.e. internationally-comprehensible images for their technical manuals. Not only do they make the entire manual easier to understand, but they also save millions of dollars on an extensive technical glossary and translation. Source: Ikea.com
What to do: Translate
Workflow: Prepare for translation > Create glossary > Translate > Review > Proofread
The glossary will help you keep the terminology consistent across all multilingual texts. This is also a great tool for maintaining keyword consistency across the whole website. Source: https://support.google.com/translate/toolkit
Legal Content
All legal or other legislation-sensitive content such as compliance documents should be translated literally, with a focus on locally-specific laws and regulations. A review by a field specialist (lawyer or attorney) shouldn't be missing in the workflow.
Typically, global businesses hire translation agencies that specialize in legal translation, and then send the translated content to a local legal specialist for review.
Why Does Legal Content Matter to Local Marketing?
There is one thing that greatly affects the performance of an international website — trust. Users in some regions, e.g. Germany or Scandinavia, are rather sensitive when it comes to correct legal content and their buying decisions are made based on trust.

Even if this legal content would be perfectly by international laws, local users may not necessarily trust the website.
What to do: Translate
Workflow: Translate > Review by field specialist > Update > Final review
Back-end/System
System texts are specifically local. They often involve different locales: time and date formats and timezones, metric units, form items (address, ZIP), phone extensions, etc. That's why regular translation gives you barely applicable nonsense content that requires a lot of corrections.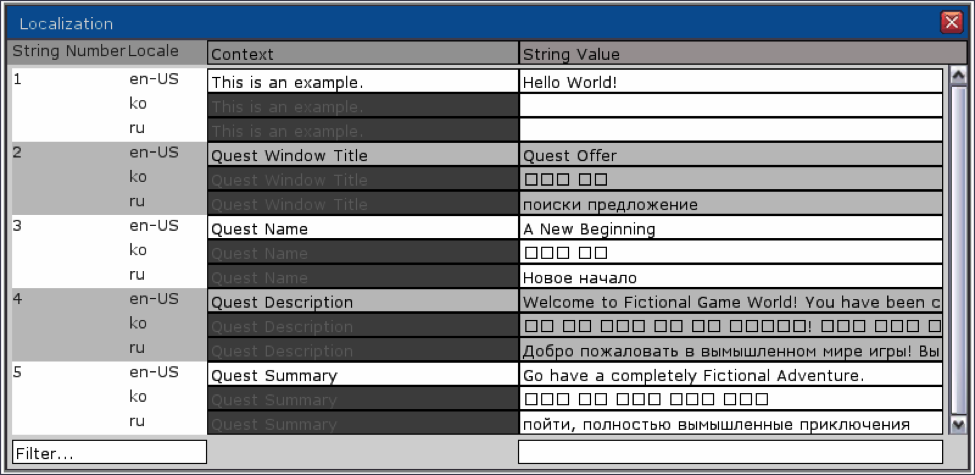 Strings in a localization tool. Image credit: http://hewiki.heroengine.com
What to do: Localize. You need someone who is familiar with localization and uses localization tools. Key strings should come with additional context.
Workflow: Create glossary > Select tools (below) > Export > Translate > Import > Test > Review > Update > Final Import
Local Content
Simply, make sure local content is created from scratch. To make the most of local SEO potential of your local content, run the checklist below.
This: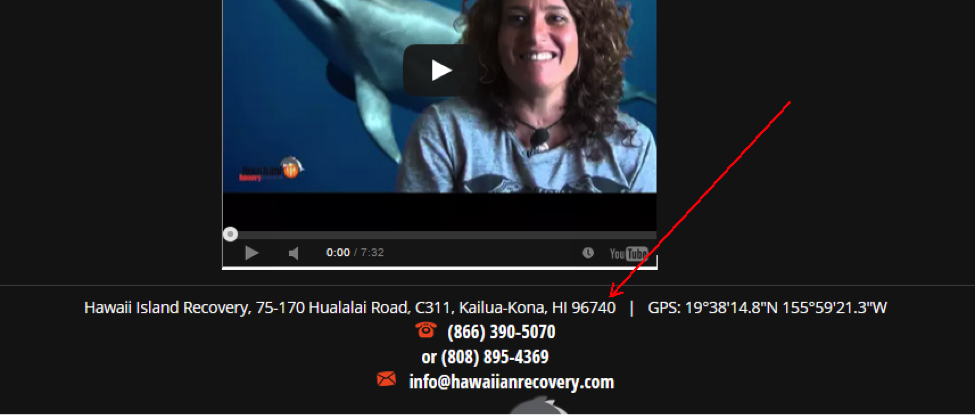 And this:
Will result in this: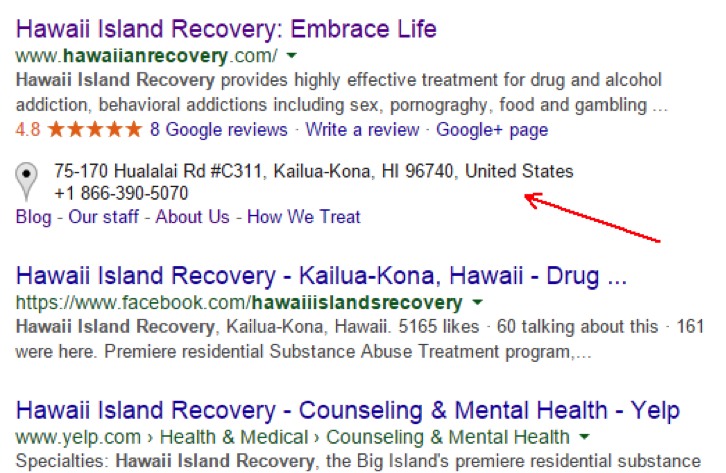 Image credit: www.hawaiianrecovery.com
Local content checklist:
Phone #'s with international codes
Full address
ZIP or equivalent
GPS information
Hours of operation in local format, if applicable
Schema.org local business mark-up
Embedded Google map
L8N Tools Selection
The selection of localization tools depends on the format of the file you are able to export from your website or app. Here are the most common file formats and suitable l8n tools:

Find more tools in this Wikipedia article.
How Can You Measure Multilingual Content Success?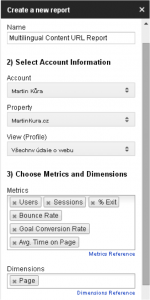 The best tool for this is a Google spreadsheet and the Google Analytics add-on, in which you can create your own report.
Open a new Google Spreadsheet
Click Add-ons, Get Add-ons
Select the Google Analytics add-on
Once installed, click Add-ons, Google Analytics, Create new report
Set the values as in the image on the left
Select Add-ons again, click Run reports
The report will be created
Use Filters in the spreadsheet to filter the content you want to see/compare
You can now easily compare the core quality metrics of individual pages and even equivalent pages in different languages.
Further Tools
You can also use URLprofiler to get a more accurate report. In Google Webmaster Tools, you can measure user engagement in the SERPs by tracking the CTR of individual pages. Check how your website appears in local SERPs using localsearch.martinkura.com.
What tools and methods are you using when localizing the content on your website? Let me know in the comments!
Image credit: Pixabay & Canva