What is Micro-Content? 
Micro-content is something that we all know and use on a day-to-day basis even though we not be aware of it. If text, an image, or a video can be consumed in 10-30 seconds, it is usually considered micro-content. Jakob Nielsen defines it as, "a small group of words which can be skimmed by the reader to understand the wider message of the article."
Micro-content is clearly the opposite of long-form content. Long-form content includes blog posts, extensive research data, and articles. While micro-content is made up of much smaller, bite-sized snippets of content that engage the reader or tease them with something that they may be interested in. 
Different Types of Micro-Content
There are quite a number of things that can be considered micro-content and each one of them can be used in their own way to direct traffic to a site or to engage an audience on their own merit. Some of the more common pieces of micro-content that exist are:
Short Videos: Think of TikTok videos or short Instagram stories. These small snippets of video can do much more in five seconds than some articles can do in a half a page of content. Their short length and small file size make them easy to classify as micro-content.
Twitter Updates: Twitter only gives you one hundred and forty characters to get your message across. Termed "micro-blogging," Twitter was one of the first sites that were dedicated to the hosting and production of micro-content.
Images and Infographics: This includes memes, GIFs, charts, and tables. Images are one of the most engaging media around and by combining it with social media and making it searchable through hashtags, you have a very viable format for micro-content. Small infographics allow you to educate users as well. 
Content Hub Definitions: Google has been clear about results provided being based on intent. Many organizations have created hubs that quickly answer a query with a short and to the point definition or explanation.
Short Lists: You can explain a lot with shortlists of information. They can be used over and over, and they often help people learn and start to trust your company. 
As you can see, there are many forms that micro-content can take. These are just some different types of micro-content available on the Internet. The term is inclusive and not exclusive, so forms of content (such as snippets from infographics) can easily fit into the archetype of micro-content. Here is an example: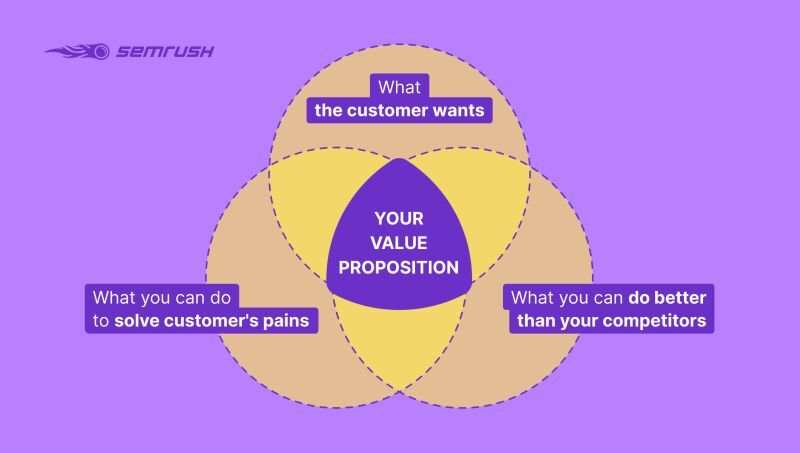 Developing micro-content, as with all types of content marketing, should be built around the framework of a content strategy to be most effective.
Image Resources:
5 Tips for Creating Good Micro-Content
Good content creation has its own set of guidelines. While good micro-content should follow all the accepted ideas of what good content is supposed to encapsulate, micro-content has its own set of guidelines that lays on top of the idea of good content.
We know from previous experience that good content should engage the audience and bring something new to the reader's life, whether it is new information or a different way to look at something they already know. Keeping this in mind, we can create a few guidelines for developing good micro-content that has these tenets at its heart.
1. Create Strong Images and Graphics
A picture is worth a thousand words and some of the most moving and emotionally poignant pictures are the ones that you don't need words to describe.
Images count as micro-content because they can evoke feelings and encourage action simply by their presence. They are relatively small in file size as well as able to engage an audience quickly. Visual sensory information is usually one of the more powerful motivators for some people and images as micro-content capitalizes on this fact.
Additional Reading: Image SEO and Alt Tags: 7 Advanced Image Optimization Tips to Increase Traffic with Images
2. Keep Posts Short
When it comes to social media sites such as Twitter, you don't have much of a choice here. On other social media sites such as Facebook or LinkedIn, you can use as many words as you want, but longer posts usually don't engage an audience as much. Long-form content on these networks needs to be planned carefully.
For better engagement, it is better to be concise and to the point with your micro-content. Ideally, you should try to keep the number of hashtags on a post from 2 to 4.
3. Make Content Stackable
Making your content short doesn't mean that it is a one-shot opportunity to grab your audience. Human beings, especially those of this digital age, tend to have very short attention spans, but tend to get into a trend much more quickly than their predecessors.
By building your content around small videos or apps that sync with other types of social media, you can bring immersion to the user, while at the same time keep your content to a minimum. This requires practice and research to figure out what works best, but combining different arms of social media makes for a great way to have your separate micro-content pieces play off one another.
See 8 Tools For Repurposing Content
4. Write Well
Even though you may not be doing much writing when it comes to things like Instagram videos or photos, your micro-blogging will still be something that you need to be adept at doing. You have a minimum number of words to get your message across.
Think about it as headline copywriting: trying to catch the reader's interest with just one line. It is a very challenging and much-overlooked skill, but one that is invaluable in the world or micro-content. To connect with your audience in just a single sentence can be challenging, but it is worth the effort.
5. Build Content for Your Audience
Probably the most important thing that you should keep at the forefront of your thought process when developing micro-content is that you are doing this for the benefit of your audience.
You have to make sure that your content connects to your core audience and engages them. It has to bring something positive to them or give them a new point of view that they haven't seen before. It is already hard to do that when you have a thousand-word blog post, but it might be easier if you have less fluff to worry about and get to cut directly to the chase. Your audience is what drives your traffic; try not to forget about them.
Content Resources: 
Why You Should Optimize Your Micro-Content
Optimization of micro-content is important because it makes your micro-content searchable. Micro-content is great for search intent. Often people do a search and are looking for a quick answer or solution, and Google knows this. They want the content they provide to match the intent of the query. A well-done piece of micro-content can be perfect to match intent.
Once a user is on your site, you can lead them to content that will answer follow-up questions to their initial query. This could be a content hub or a longer article. Long-form content can keep them interested and encourage them to subscribe.
Depending on how you build your content strategy, your micro-content can be used as a leader to bring traffic to your site (via search engine results) and your longer content can engage the reader more fully and give them the idea that this is a site worth trusting and subscribing to.
Mobile-First Indexing
On March 5, 2020, Google announced mobile-first indexing was finally in place for all websites. If you are not sure what this means, Google explains it as, "Mobile-first indexing means Google predominantly uses the mobile version of the content for indexing and ranking." Google has been warning us to be ready for this for 5 years. 
You must have a mobile-optimized site. Micro-content is one of the best ways to engage a user on a mobile device because of the type of content and the minimalistic amount of resources needed to deliver the content to the user.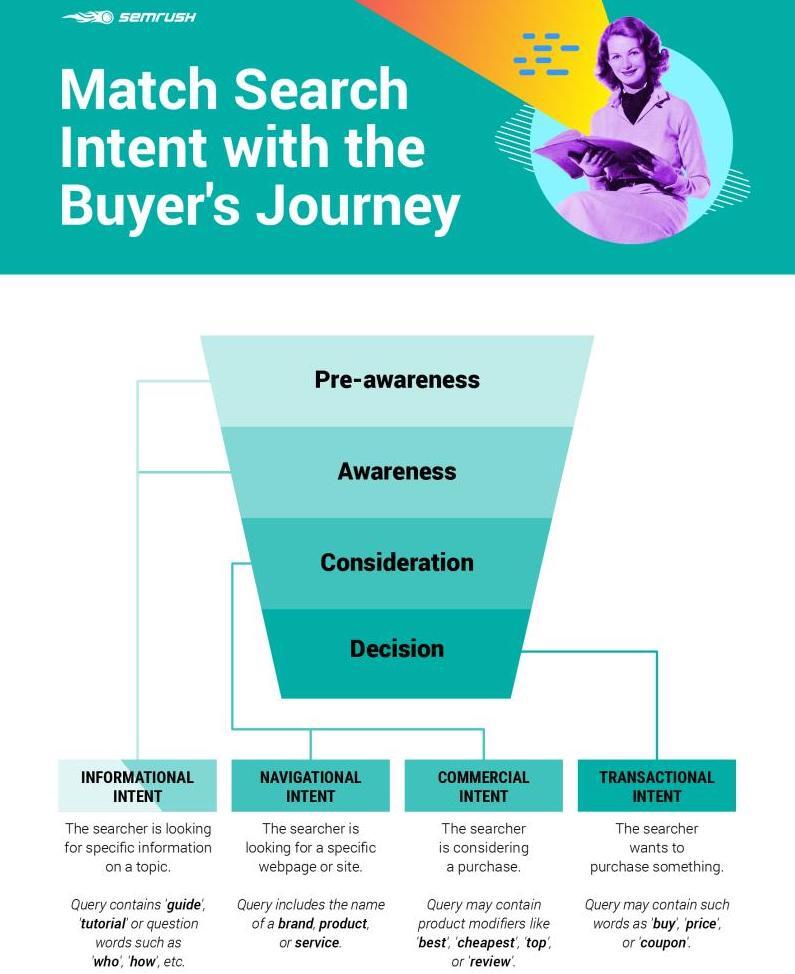 6 Optimization Tricks for Micro-Content
Because you are going to have to develop your content around different platforms, you are going to have to use every trick in the book available to you to reduce the workload.
Have multiple strategies in place to feed mobile content to your audience across multiple mediums. Here are some options to optimize your micro-content for desktop and mobile devices. 
1. Deliver Content via Apps: Your website has its own look and feel, but developing mobile apps based on your website content is something that more sites should try to utilize. You still deliver content to your subscribed users, but you make it far easier for them to consume and interact with your content.
Apps make connectivity much easier between you and the audience and allows your audience to become even more immersed in your content. Apps can, in some cases, replace your primary marketing page on your site by delivering your content in an unadulterated form to your audience.
2. Use a Content Management System: Your content is going to be the same on both your website and your mobile site, but the difference will be in the presentation and the layout of the information. By utilizing a content management system, you can keep the base of the content and simply "fix" it to suit whatever platform is accessing it at any point in time.
By clever use of style sheets, you can have a layout that is great for a full website while at the same time keeping it simple and readable for your mobile users so they don't get overwhelmed.
3. Use the Swipe Function: Micro-content can be delivered in bulk. Snippets can be sent, each on their own page so that their individual impact is not lost. What we have to remember is that to optimize for mobile content, we need to ensure that it is easy to get from one page to another.
The best way to do this would be to utilize the swipe function available in mobile devices to allow a switch between pages quickly and effortlessly. It also increases the user's immersion in your content since they don't have to go hunting at the bottom of the page for a link to the next one.
4. Play with Cards: Modular design is one of the most innovative things that mobile site development can offer to a webmaster. With clever use of modular development, you can categorize your micro-content into tabs or cards where similar content or content under a particular heading can be kept for easy reference.
Navigation of a site based on such a modular design is enhanced on a mobile device where the user can simply select a large tab instead of trying to click on a minuscule link in order to access the content; a frustrating and time-consuming exercise.
5. Keep Headlines Short and Sweet: This is the key to micro-content, keeping things short and sweet. In many cases, your headlines WILL be your micro-content and in such cases, it would be best if you kept the length down to a minimum.
Consider Twitter-length headlines as what you should be aiming for and anything less than one hundred and forty characters would be a benefit. Short headlines allow you to utilize the limited screen space on a mobile device without forcing the user to have to scroll to see the end of your headline or micro-content.
6. Don't Leave Stuff Out: User experience on a mobile device is what you should be considering when you are developing your mobile optimization tactics. Try not to penalize users for using a mobile device and instead ensure that they can get your content without having to worry about discrepancies between the PC site and the mobile-friendly site.
It might require some creative coding and some redesign of the page, but it is worth it to have your users get all of your content all of the time.
How Micro-Content Benefits You
Micro-content has some fantastic benefits:
The info you want to get across is easier to digest for readers. 
It allows you to easily promote other pieces of content — videos, articles, interviews, etc. 
You save time compared to long-form content. 
Micro-content is easier for you to share and easier for your readers to share. 
Smaller content is easier to include in email newsletters. 
They are easy to repurpose into videos, content, presentations, etc.
They can be incorporated into long-form and evergreen pieces. 
They can be fantastic for search intent, especially for mobile users. 
It is easier to update and improve over time. 
It can be support content for pillar pages. 
Micro-Content Creation Tools
Not everyone has a huge budget for content creation, but luckily, there are a lot of tools out there to help you create the content you need affordably. Here are some tools that can help you. 
Content Creation
Image and Graphic Creation
Canva — this tool has multiple pay levels to choose from. It will allow you to create social shares, infographics, GIFs, and much more. 
Adobe Lightroom, Photoshop and AdobePost — for advanced tool users and graphic designers.
Affordablee and use to use — Designpickle, PicMonkey, Pixlr, Vsco, Affinity, and Flaticons.

Googlesnapseed

Free images — Pixabay, Unsplash, Pexel
Video, Audio, and Animation
Wave_video, PowToon, Lumenfive, 

AdobePremier and Adobe Spark

GIMP_Official OpenShot, VideoPad, iMovie
Are you actively using micro-content on your site yet?