Go to all stories
Landbot.io achieves 570% traffic growth through content with SEMrush
"Our overall organic traffic increased sevenfold, with blog traffic making up over 75% of the visits! SEMrush allowed us to optimize and run our content strategy without needing an army of SEO experts when we had to focus on cost efficiency, thus letting us grow and expand the content variety and team without pressure."
About Landbot.io:
Landbot.io is a no-code communication automation platform for businesses and professionals who have little or no technical knowledge. Its intuitive visual interface allows people to create sophisticated chatbots for the web, WhatsApp, Facebook Messenger, and other messaging apps. The startup was launched in 2017, choosing Barcelona for its headquarters. Today, its team comprises 41 professionals and the company is on a steady growth trajectory.
Business Challenge: Gaining non-branded organic traffic attracting two different audiences
Following a launch campaign on Product Hunt in November 2017, Landbot increased the number of its customers sixfold. By March 2018, the company was growing its customer base 40% MoM, a success which they leveraged in securing a significant seed funding injection. By the first quarter of 2019, Landbot had a strong referral system in place, furthered by Product Hunt, PR efforts, and loyal customers/advocates. However, their ability to reach new audiences outside of the referral circle was limited to paid advertising.
"We needed to gain visibility and accelerate growth. However, the overall challenge lay in achieving it without drastically increasing our marketing spending in order to keep our product affordable. We needed a strategy that would help us increase sustainability and let us break even while also growing the team to improve our product," says Barbora Jassova, Content Strategist for Landbot.
This challenge was a combination of two key issues.
In Q1 of 2019, Landbot had no SEO consultant and no in-house content team. The only traffic reaching the website and the few outsourced articles was brand driven. The company was only reaching people who had read or heard about it in different articles or via Product Hunt.
The other issue surfaced with the growing functionalities of the Landbot product, which expanded from allowing users to build chatbots for the web to WhatsApp. While both features center around conversational marketing, the difference in deployment channel meant having to target and cater to two audiences with different priorities, needs, and budgets.
Solution: Creating relevant and helpful content based on search data with SEMrush Content Tools
Instead of outsourcing SEO content management to an agency, the Landbot team decided to hire an in-house SEO content writer and strategist. The first step towards creating a new content strategy was turning to our service to gain a deeper understanding of competitors and the type of content that would not only drive relevant organic traffic but also play a key role in conversion.
"The research using SEMrush yielded interesting insights. The website chatbot market was more saturated but offered many opportunities for niche-specific content where the information was insufficient, code-focused, or superficial. On the other hand, WhatsApp content was dominated by official channels, and while many jumped at the opportunity to answer common questions related to WhatsApp business solutions, the vast majority of that content was extremely vague and even outdated," Barbora says.
Landbot's SEO content team leveraged a combination of SEMrush Topic Research, SEO Writing Assistant, and the Keyword Magic tool to identify the most relevant topics, article structures, and text length to put together a consistent content plan for both types of their target audiences (web and WhatsApp).
Using the Keyword Magic tool, Landbot identified the best focus keywords and keyword phrases.
In
Topic Research
, they explored the different themes in which these keywords dominated.
"Investigating the top-ranking articles within topic clusters and questions related to them was crucial in designing our editorial calendar and article structures," says Barbora.
The key element in article production was
SEO Writing Assistant
, which helped Landbot's writer to optimize an article in terms of keywords, readability, and tone of voice on the go, saving some time and speeding up content creation.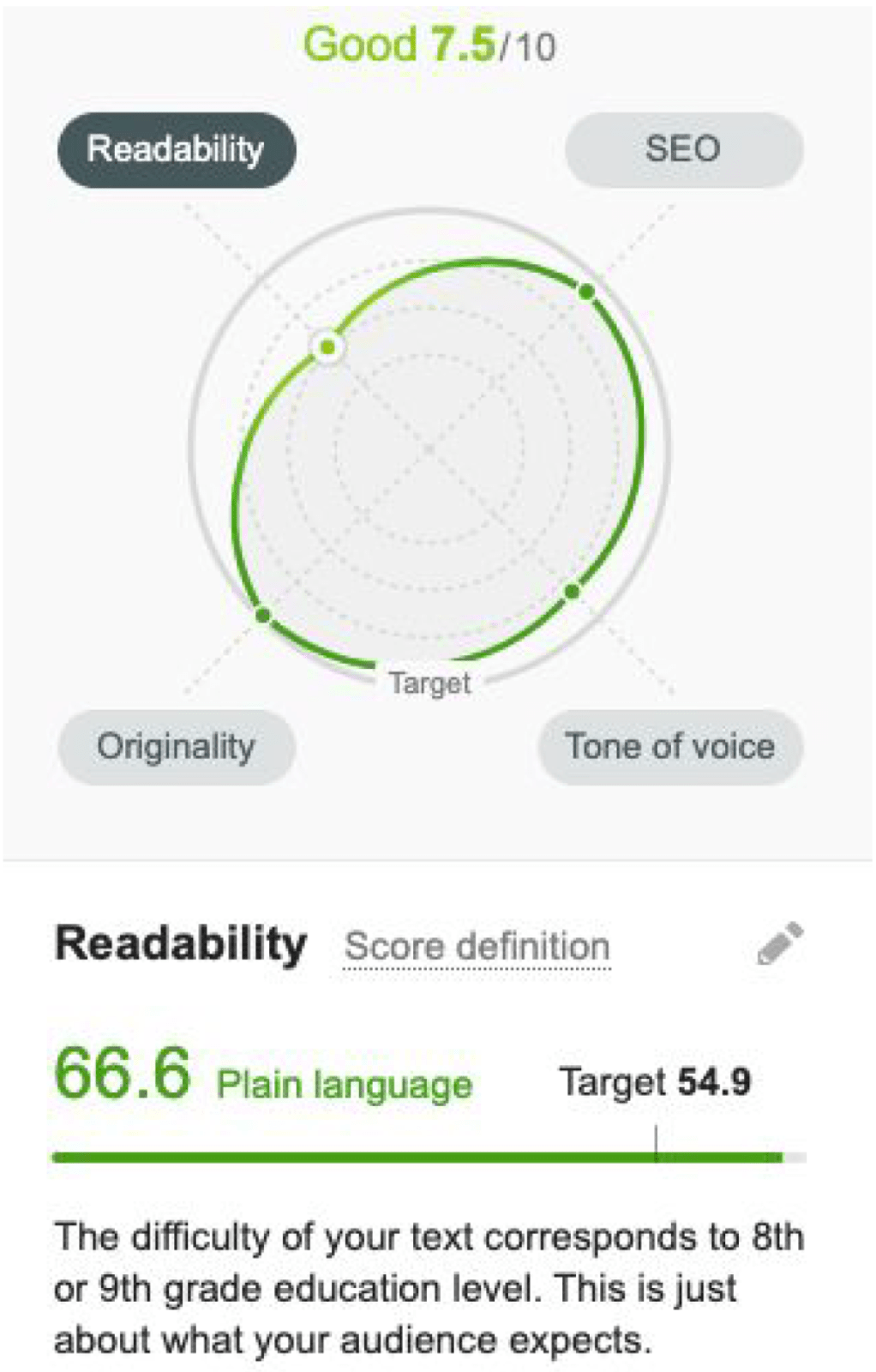 "The strategy was simple. Creating relevant and helpful content conveys not only the quality of the product and our expertise on the subject but also our willingness to help them succeed without expecting anything in return. As a result of these efforts, we were able to produce highly relevant content for the blog and website swiftly despite having very limited resources," Barbora says.

Eventually, the Landbot team saw their own articles appearing in the Topic Research top suggestions:
"Since then, our overall organic traffic has increased sevenfold, with blog traffic making up over 75% of the visits. SEMrush allowed us to optimize and run our content strategy without needing an army of SEO experts when we had to focus on cost efficiency, thus letting us grow and expand the content variety and team without pressure," Barbora says.
Results
Landbot reached organic traffic of over 50K in less than 14 months, while successfully scaling customer acquisition costs.

"Expensive advertising campaigns would force resources away from product development and customer support, which are the key departments driving customer satisfaction and loyalty and reinforcing the referral system," Barbora says.

In the same time frame, the company reached an incredible 180% increase in new monthly users, of which over 40% were acquired organically.

"We went from suffering from a severe lack of content to being prolific content creators," Barbora noted. Furthermore, content creation enabled by the SEMrush Suite became instrumental in Landbot's customer acquisition, not only as a driver of organic traffic but also as a key resource for Landbot sales and customer support teams, who lean on the content to answer customer inquiries.

Likewise, Landbot's recurring monthly revenue grew 140%. Today, approximately 50% of new paying monthly customers are a result of our SEO and content efforts.

Thanks to highly targeted and optimized content, the organic traffic it produced plays a key role in gaining brand visibility, spreading awareness as well as acquiring new customers and affecting the company's bottom line.