"SEMrush recommendations empowered our editorial staff to make decisions about SEO, a concept some once considered enigmatic. They have transformed from writers to content marketers."
About Reviewed:
Reviewed is the consumer product reviews division of the USA TODAY Network that believes in objective, unbiased, hands-on testing. Its team of product experts has tested everything from dishwashers to mascaras in their labs in the heart of Cambridge, MA. Reviewed's mission is to help you buy the best stuff and get the most out of the stuff you already own.
Business Challenge: Regain organic positions after a Google update and grow traffic
After a Google algorithm update in August 2018 severely shook their rankings, Reviewed was looking to increase their organic traffic. As a smaller, yet determined participant in the product review space, Reviewed knew they needed to improve their SEO strategy in order to compete with the larger players in the industry, but they lacked the tools to do so. They needed a platform that could provide the granular data required to grow their SEO standings.

Solution: Data-backed content strategy
In Q4 of 2018, Reviewed created a plan for improving their SEO rankings that involved bringing on new staff and investing in an extensive SEO platform, with SEMrush being the selected tool.
The Keyword Magic Tool became a quick favorite among the Reviewed team when it came to keyword research. This tool is where the process of writing an article began. Being able to assess how difficult it was to rank for a keyword and how many monthly searches a keyword receives helped guide the writers to pick new article topics as well as expand the scope of current pieces of content. The questions section of the Keyword Magic Tool directed writers on what related queries to incorporate into articles. This opened the door for writers to create comprehensive, one-stop-shop content, improving the user experience.
The editorial staff used the SEO Writing Assistant and Topic Research tools to guide the creation of new content and the On Page SEO Checker to optimize existing content. The SEO Writing Assistant gauges content on readability, originality, SEO, and tone of voice in real-time.
The
Topic Research
tool generates subject matters related to the current article topic.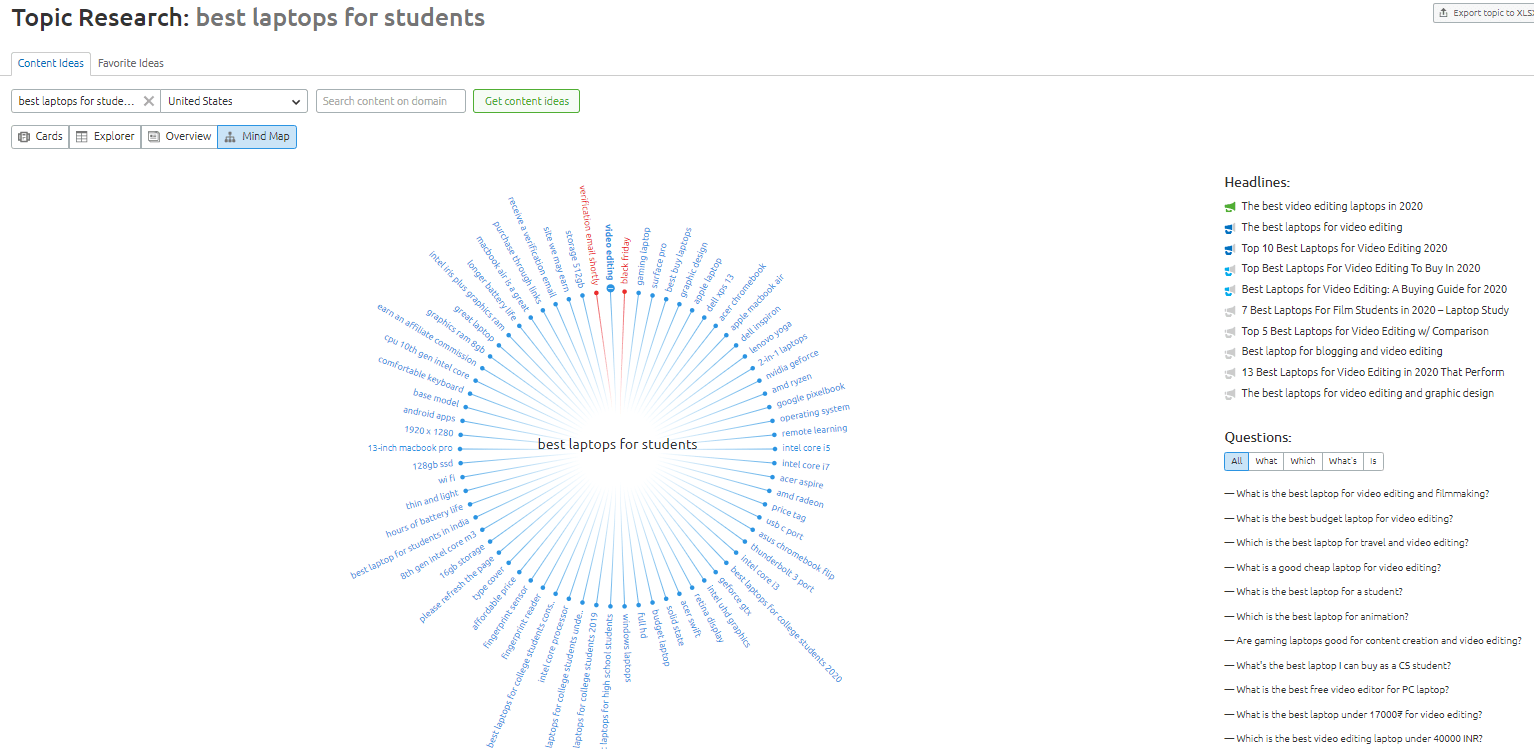 The
On page SEO Checker
provides optimization ideas at the page level, providing specific revisions and adaptations.

"The recommendations in these tools have empowered our editorial staff to make decisions about SEO, a concept some once considered enigmatic. They have transformed from writers to content marketers," says Melissa D. Cooper, Manager of Search Marketing at Reviewed.
The company used the
Position Tracking
report to track losses & gains at the keyword level. The estimated daily traffic change metric exhibits how much value a keyword is bringing to the website. Furthermore, using the tagging system allowed Reviewed to track keyword standings by product category and content type.
"Understanding precisely which keywords caused a piece of content to fall or rise in the SERPs has given us a level of visibility we required and informed our content update strategy considerably," explains Melissa.
Results
84% increase in organic traffic page views since using SEMrush (18-month period).

51% increase in the number of search terms Reviewed ranks for since using SEMrush

The company grew from ranking in the Top 3 for 6,000 keywords to 13,000 keywords since using SEMrush
The Estimated Traffic Trend shows the significant increase in organic traffic Reviewed has experienced since signing up for SEMrush.
Reviewed has seen a substantial increase in the organic keyword trend.