The AdSense Benchmark Tool is a quick tool you can find within Semrush Display Advertising that estimates the potential revenue a website could make if they monetized their site by publishing advertisements via Google AdSense.
To use it, simply enter the domain name of the site you want to study and the tool will return a monthly estimate of how much advertising sales revenue the site has the potential to make.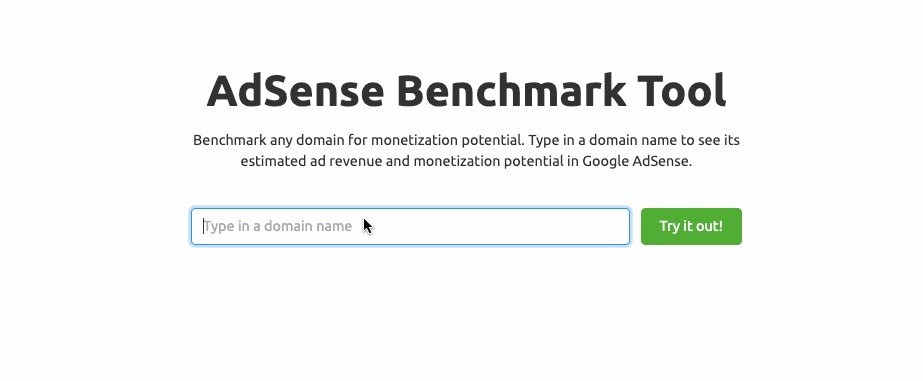 How to find this tool
You can locate the tool via Display Advertising. Look for the Try now button after entering a domain name into Display Advertising.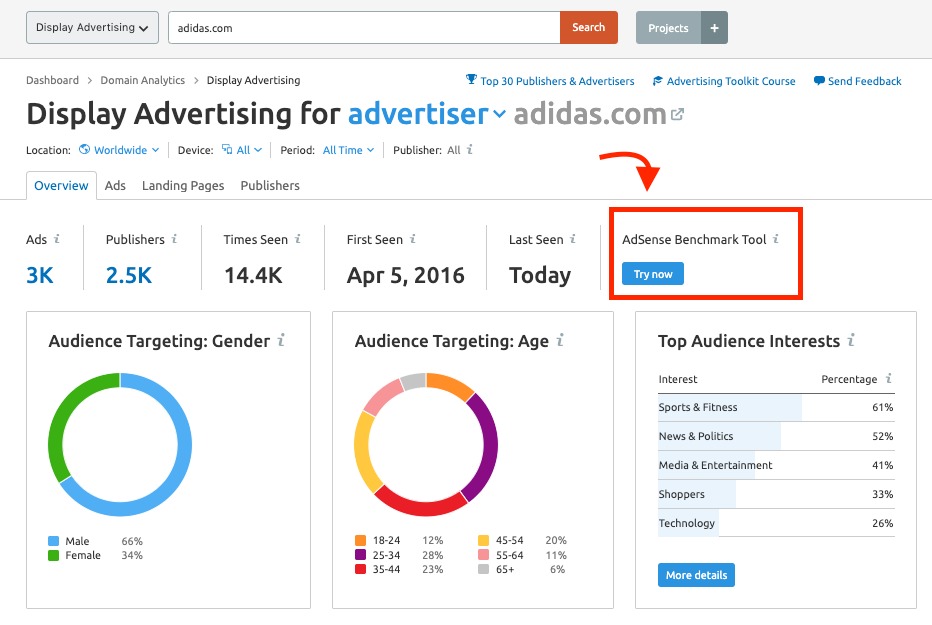 Google AdSense
Google AdSense is a program run by Google that allows publishers in the Google Display Network to serve automatic text, image, video, or interactive media ads that are targeted for specific site content and audiences.
If your website receives significant online traffic, you may be able to monetize it by hosting ads through Google AdSense.
Enter your domain into the AdSense Benchmark tool and find out! Or better yet, enter the domain of a competitor and discover the potential that exists for ad revenue in your niche.