There are two ways to unsubscribe from email notifications - via the Semrush interface and newsletters.
Unsubscribe via the interface
If your account is registered in a country affected by the GDPR (check the list of countries here) or in California, US, you have the ability to manage your email notifications from the "My Profile" panel. Just go to your Profile and select Notifications.

More details of our Data Processing Agreement required by the GDPR can be found here.
In case you want to stop receiving pdf reports that you created in the My Reports tool, please go to the My Reports panel and change the scheduling settings of the report. Open the report, turn off "Email report" and "Schedule report", and save the changes.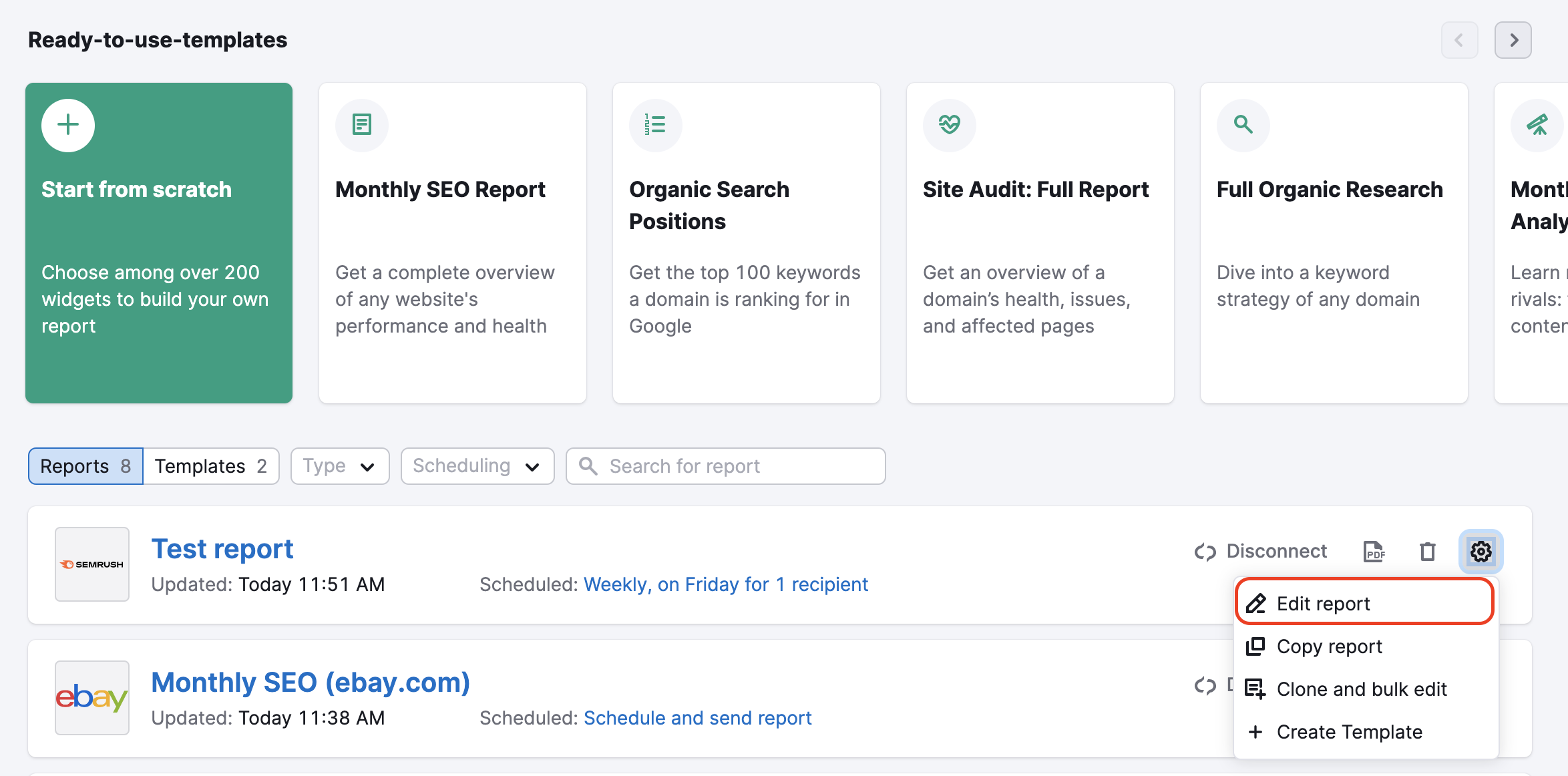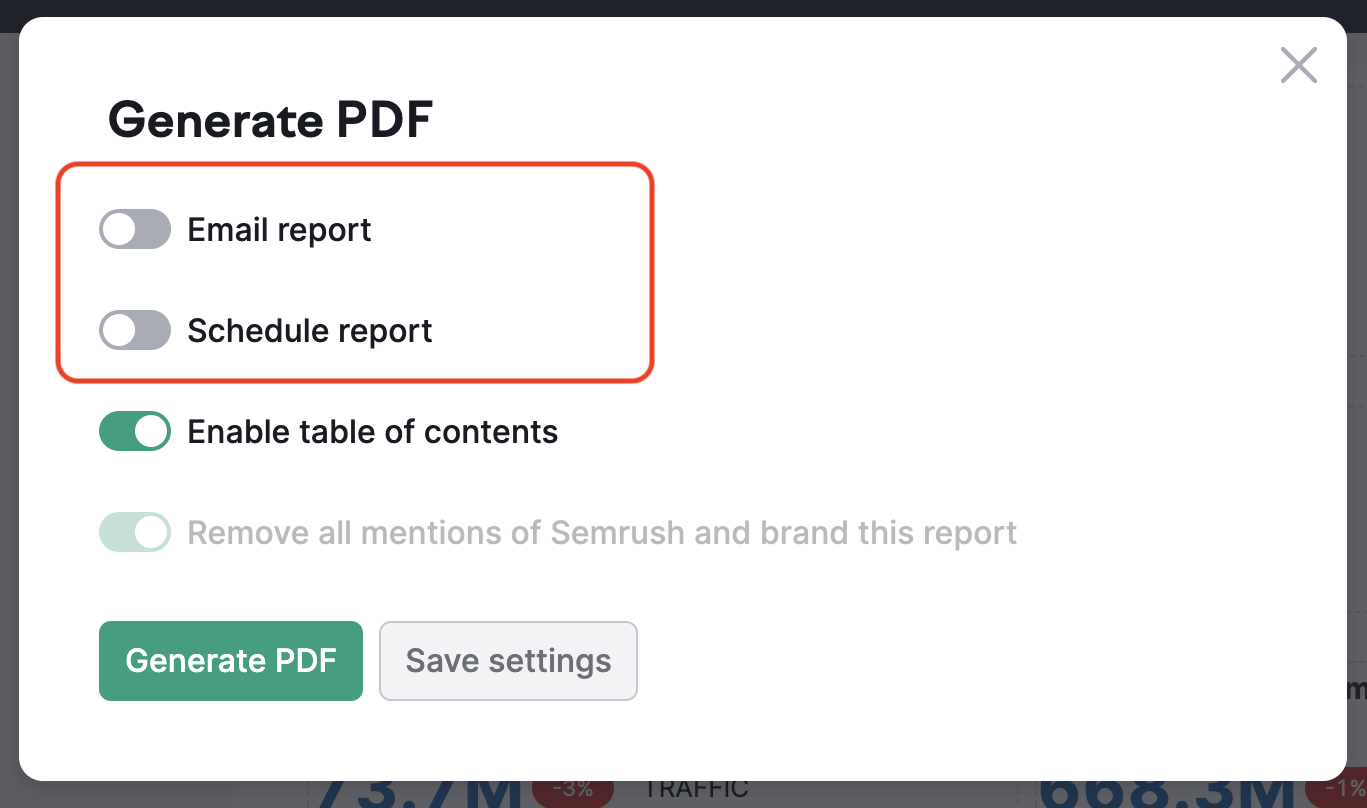 Unsubscribe via newsletters
At the bottom of an email you receive from Semrush, you will have an option to configure your email communication preferences.
You will be forwarded to the feedback form after selecting "Unsubscribe". Aside from an opportunity to share your feedback on email alerts, you will see a confirmation that you have unsubscribed from notifications and an option to undo this action: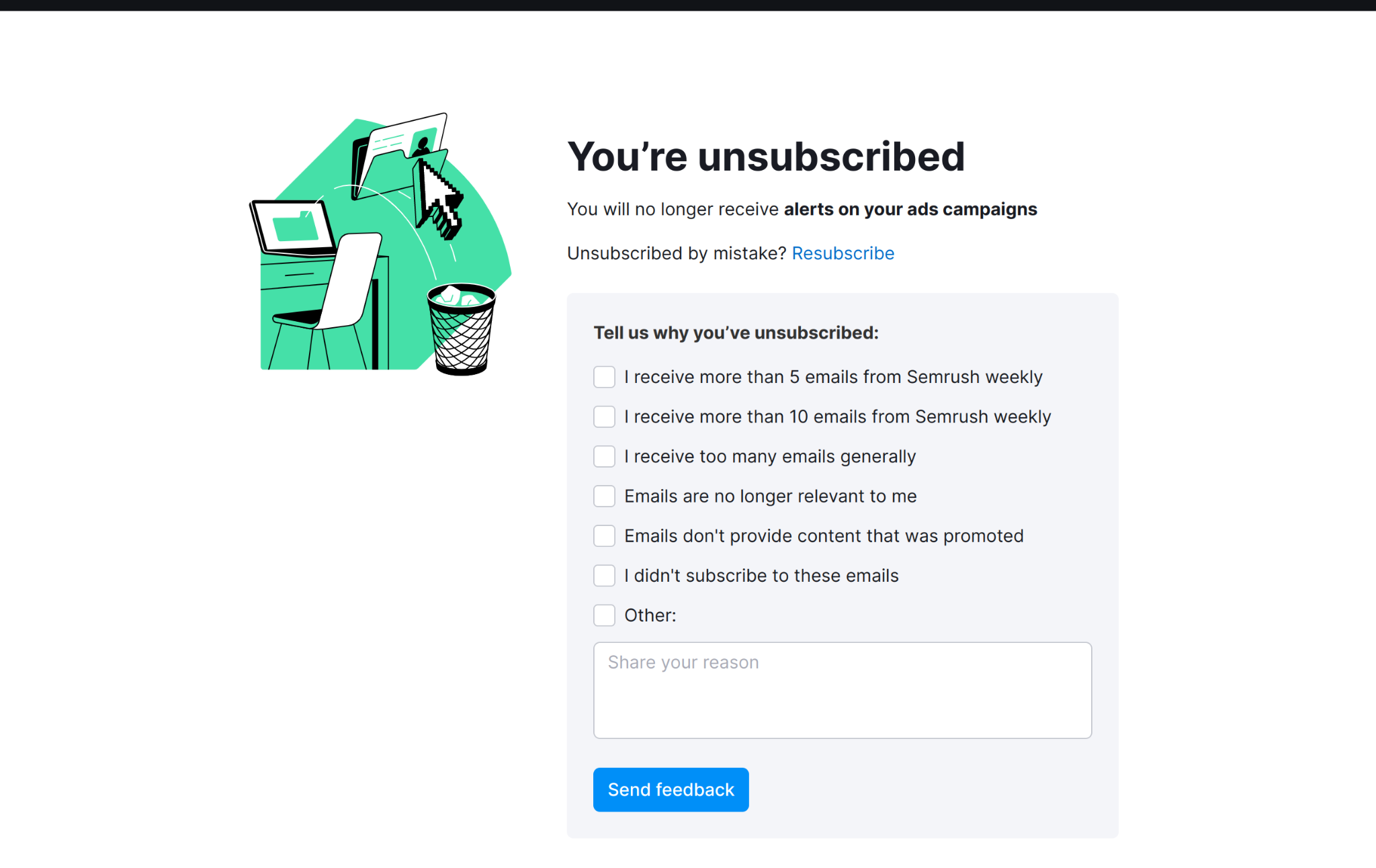 If you need personal assistance, you're always welcome to reach out to our Support team. We'll be happy to support you on any matter!