Content that brings value to your audience focuses on their needs and interests. One of the best ways to create content that resonates with your target readership is by answering their questions.
Answering popular questions in your content can also boost your organic traffic, if your page wins a featured snippet.
Topic Research shows you popular questions that people ask online around a specific topic, filtered by question words.
How can this be done?
First, go to the Topic Research tool and enter a topic you have in mind.
Next, select your location up to a city level and click on the 'Get content ideas' button.
Go to the 'Cards' section, sort subtopics by search volume to find the most searched topics, keyword difficulty to see the toughest keywords to compete for and topic efficiency to get topics with the best SEO potential first.
Click on the preferred subtopic to check top-shared questions on a topic.
Filter questions by question words, such as why? how? etc.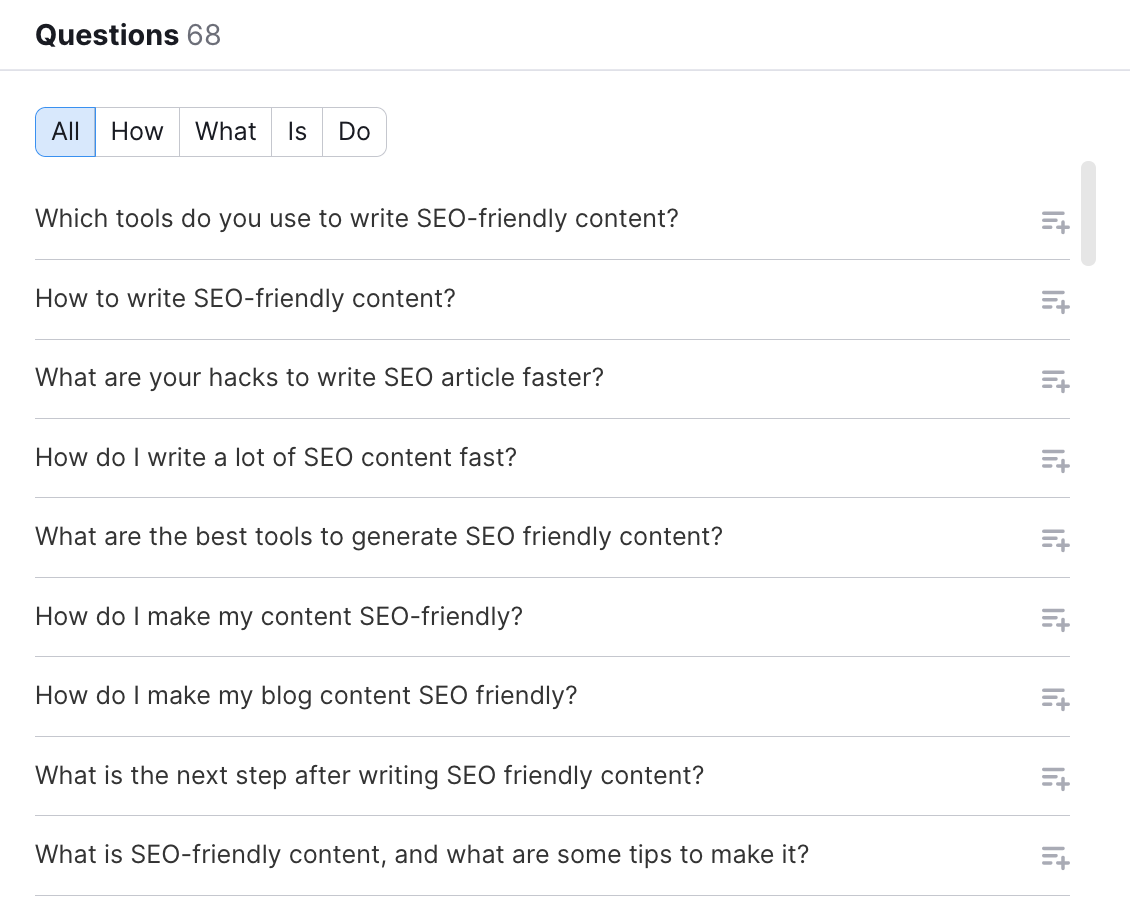 Send the best questions to your 'Favorites' (subtopics will be added automatically).
Next Steps
When you have a list of subtopics and questions in the 'Favorites' tab, next, you can start creating content around these questions:
Select the most relevant questions and answer them in your article to create valuable and unique content. Use questions for your article's structure (H2, H3).
Make sure to include a question word or add a 'how-to' into your title to get more engagement and shares. This strategy could increase your chance to win a featured snippet, expanding your presence on Google's SERP.
To simplify your workflow, Topic Research also allows you to:
Create an SEO-optimized brief for your future article - to get actionable SEO recommendations for your future article, find recommended keywords to add to your text, suggested word count for a particular copy, websites to get backlinks from, and more.
Export your favorite topics in an XLS file.