The Product Description Writing Service will help you get 100% unique detailed content, aimed at underscoring the essential benefits of your product, and forward it to your potential clients.
Just choose a platform for which you need text, and you will receive content that is optimally suited to your needs.
Product descriptions also come optimized for your desired keywords (you can mention them in the brief) in order to improve search engine rankings and conversions with minimal time investment from your side. All you need to do is fill in a short brief.
How can this be done?
1. Go to the Product Description Service page and select the desired word count.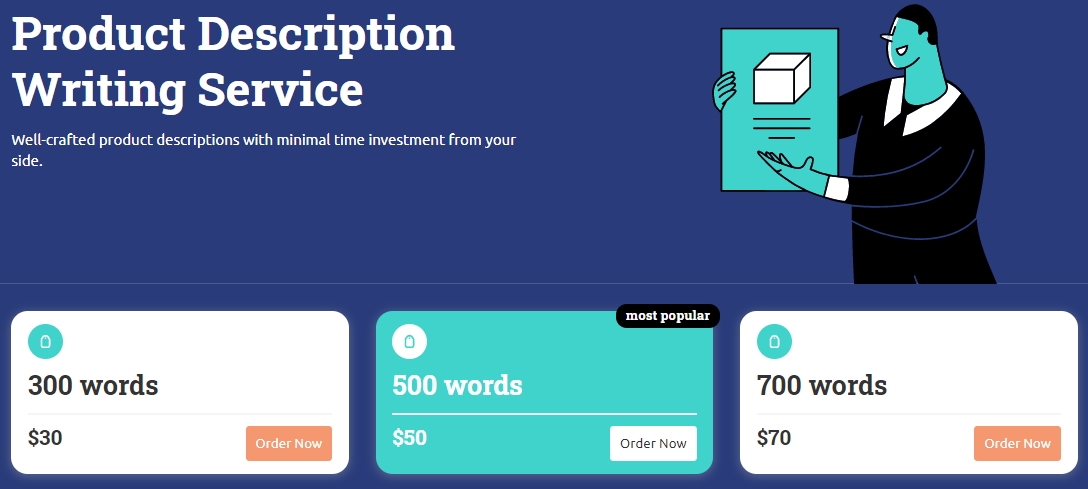 2. Make a payment for your future product copy.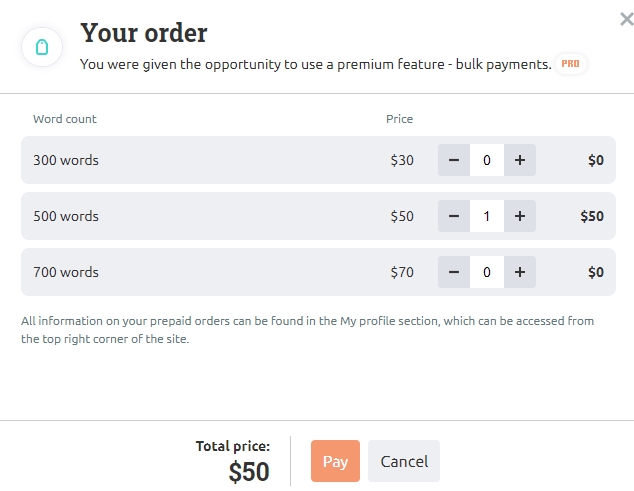 3. Fill in the brief.
link to the info about your product (required)
keywords (optional)
product title (optional)
comments/additional info (optional)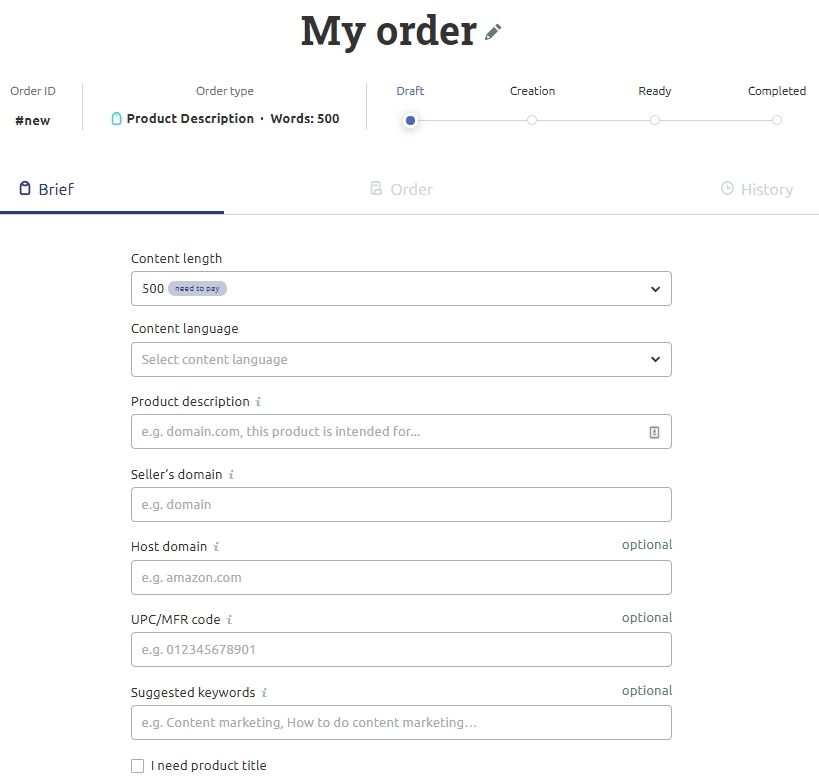 You can also fill in the brief in the My Orders section.
4. Receive the draft. Within 5 working days of receiving your brief, we'll provide you with a unique product description. Three rounds of copy revision are included in the price.
Once all the revisions have been made and the descriptions perfectly match your requirements, you can upload them to your website.
Any questions left? Try the Marketplace FAQ page for answers.