After finding the location of your business, you'll be able to see an overview of your locations within the Overview tab. This section will let you see how well all of your connected businesses perform in local search.

You can see the status of your locations, directories distribution, and optimization tasks.
Location Status and Directories Distribution
The Location Status and Directories Distribution widgets show a breakdown of locations and directories by their status.



Optimization tasks
Here you will see the recommendations on how to improve your local online presence. Recommendations are sorted according to their priority and importance for improving your local visibility.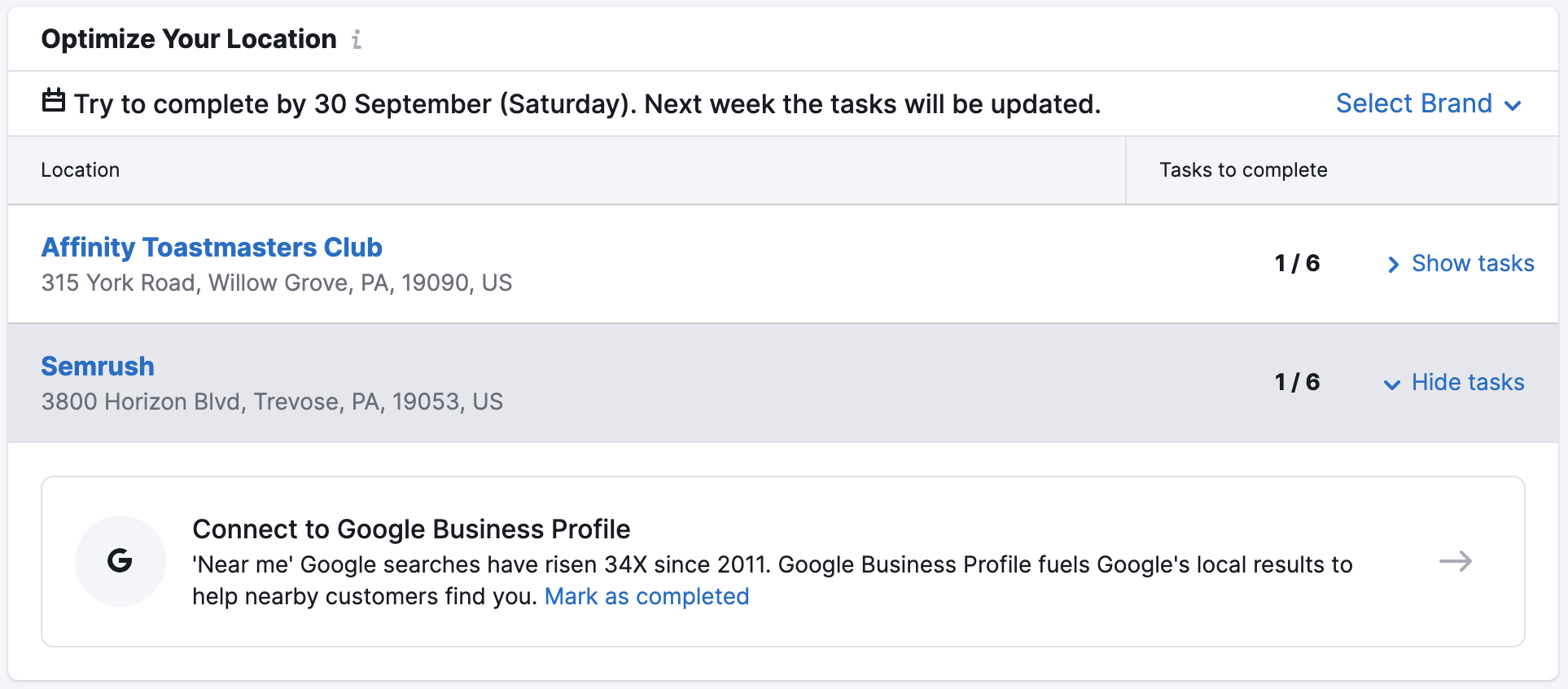 Niche Keyword Finder
Niche Keyword Finder offers trending and niche-specific keywords generated by Chat GPT which you can use in your business description, social media posts, or blog articles.