The Website Content Writing service is a place where you can order vibrant, SEO-optimized web copy for your site's Home page, Service page, and About us page.
How can I order copy?
1. Go to the Website Content Writing Service page and select the desired word length. The text of your web page can be 300, 500, 1000, or 1500 words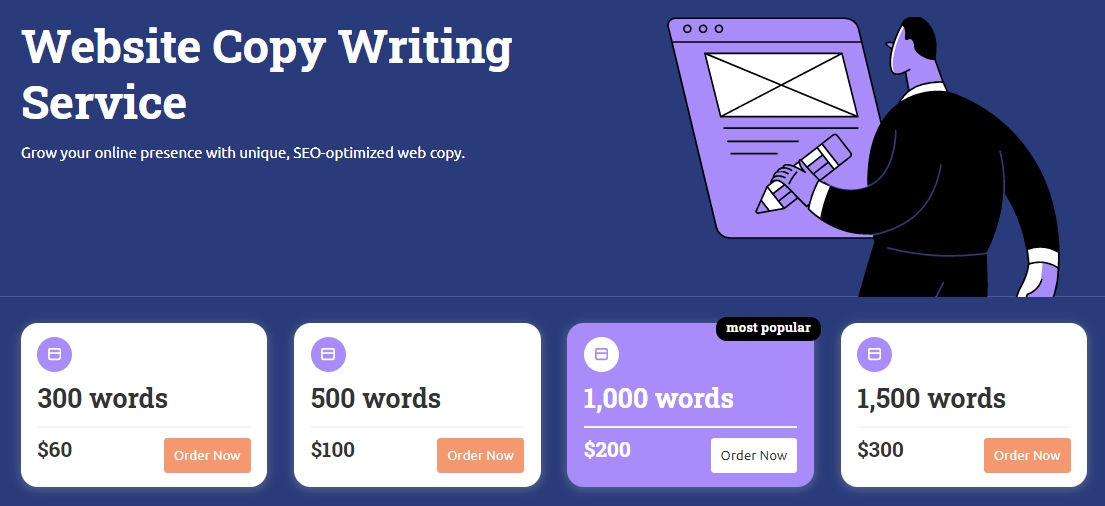 2. Make a payment for your future copy.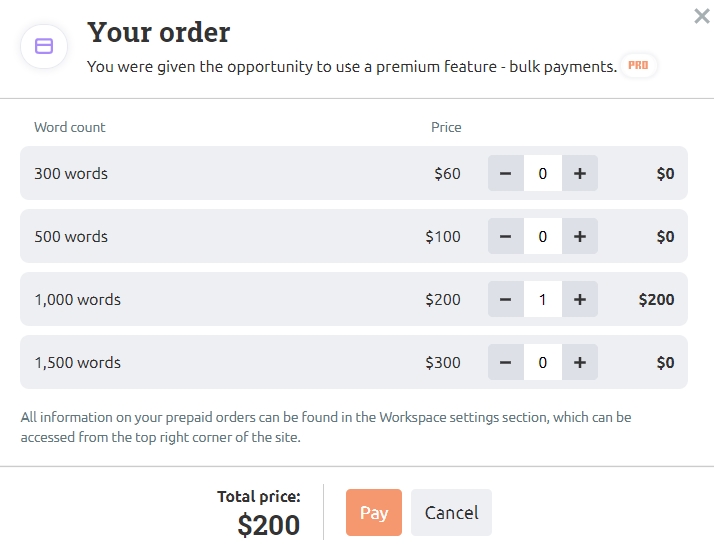 3. Fill in the brief.
Content language
Website copy type
Link to your current domain
Information about title requirements
Target customer
Intended results
Some fields in the brief are optional, but the more thorough your brief is, the easier it will be for a writer to understand the essence of your business, its goal, and the target audience.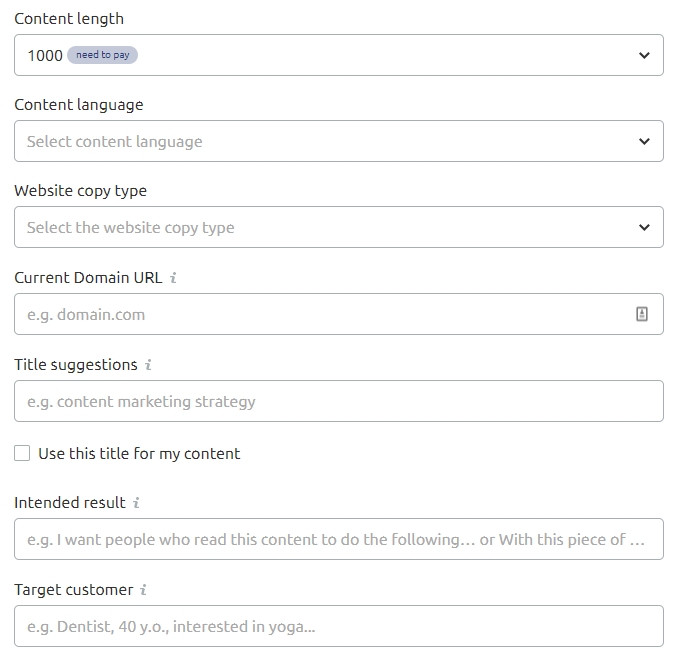 You can also fill in the brief in the My Orders section.
4. Receive your content. Within 15 business days, you'll get 100% original, SEO-optimized web copy, title and meta description.

Still have questions? Try the Marketplace FAQ page for answers.