How long does it take to crawl a website? It appears that my audit is stuck.
The amount of time it takes for our bot to crawl a website varies depending on your crawl-delay setting and the size of your audit (how many pages we need to crawl).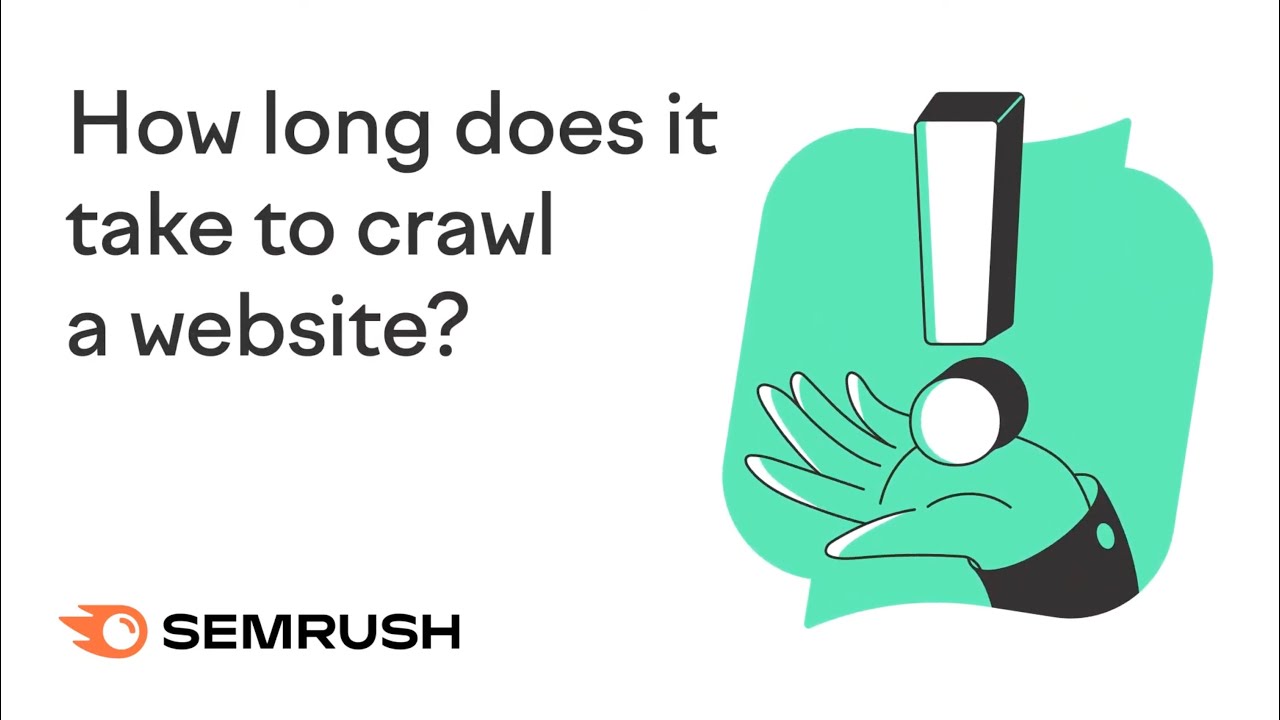 In some cases, you can experience a delay in the Site Audit after the crawling pages counter stops. Usually, this happens in the last stage of the audit. At this time Site Audit bot checks on the external links and images and saves the information. If your website has a lot of external links and images, it is not unusual to see a delay, and it can take some time for your audit to finish.
Most of the time, there is nothing to worry about, and you can stop crawling yourself if needed: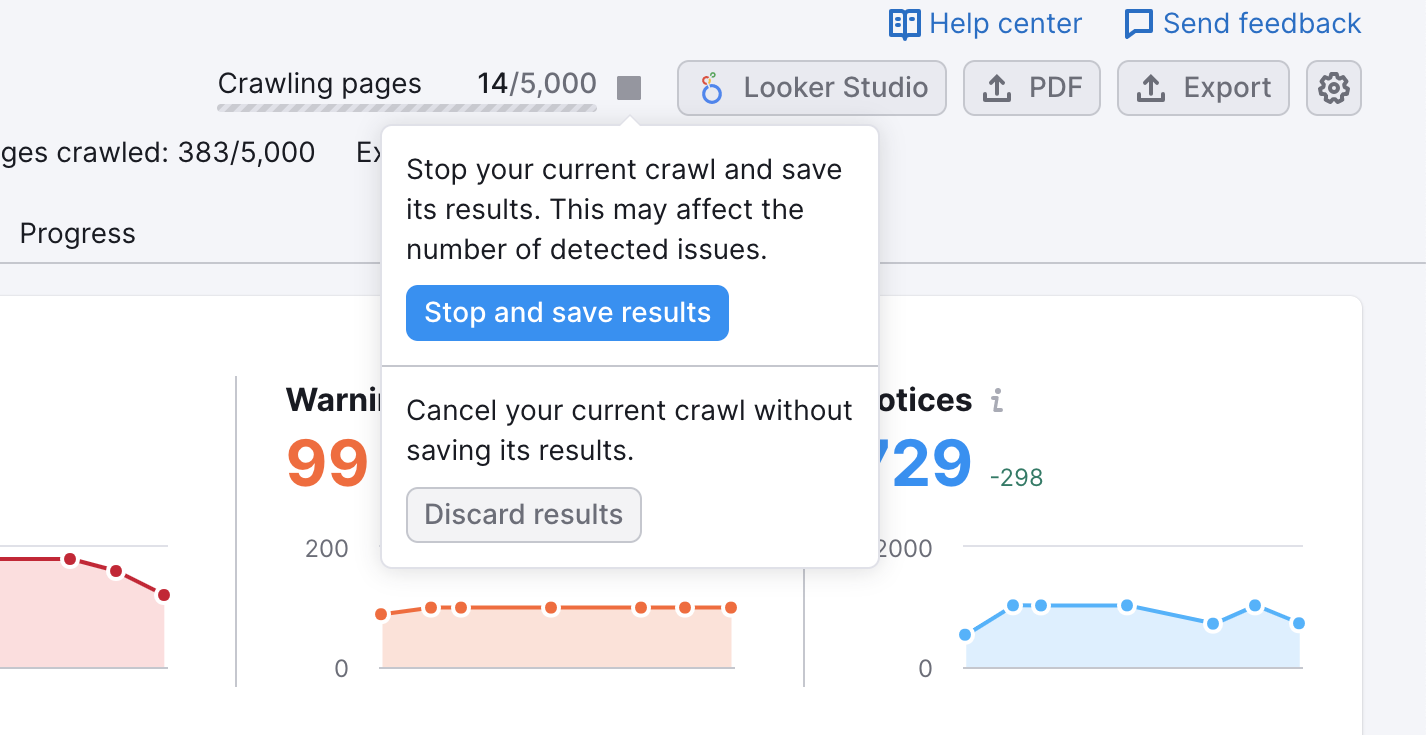 If you stop and save results in the middle of a crawl, the audit will present the new results of its unfinished crawl as your up-to-date audit.
If you discard results, Site Audit will not crawl or audit your pages and your crawl budget will be saved.
However, if your audit is stuck for more than 24 hours, and you cannot stop it yourself, please contact our Support team.