Why is Position Tracking not showing any rankings?
Question
When you create a new tracking campaign or add new keywords to the campaign, the tool will need up to an hour to gather data for your list of keywords.
If you don't see positions in a campaign that was launched for a specific URL / Subfolder / Subdomain, this may happen because another URL / Subfolder / Subdomain or the root domain ranks for the keywords in the campaign. Try changing the scope to the root domain. This can be done from the settings menu in the upper-right corner.
A new window will pop up where you will be able to change the settings.
If your campaign is set to the root domain, but you still don't see any positions for your list of keywords, please check snapshots of the SERPs. The analyzed domain may not be ranked for the keywords with the tracking parameters set in the campaign.
Snapshots can be viewed from the Overview tab in the Rankings Overview table.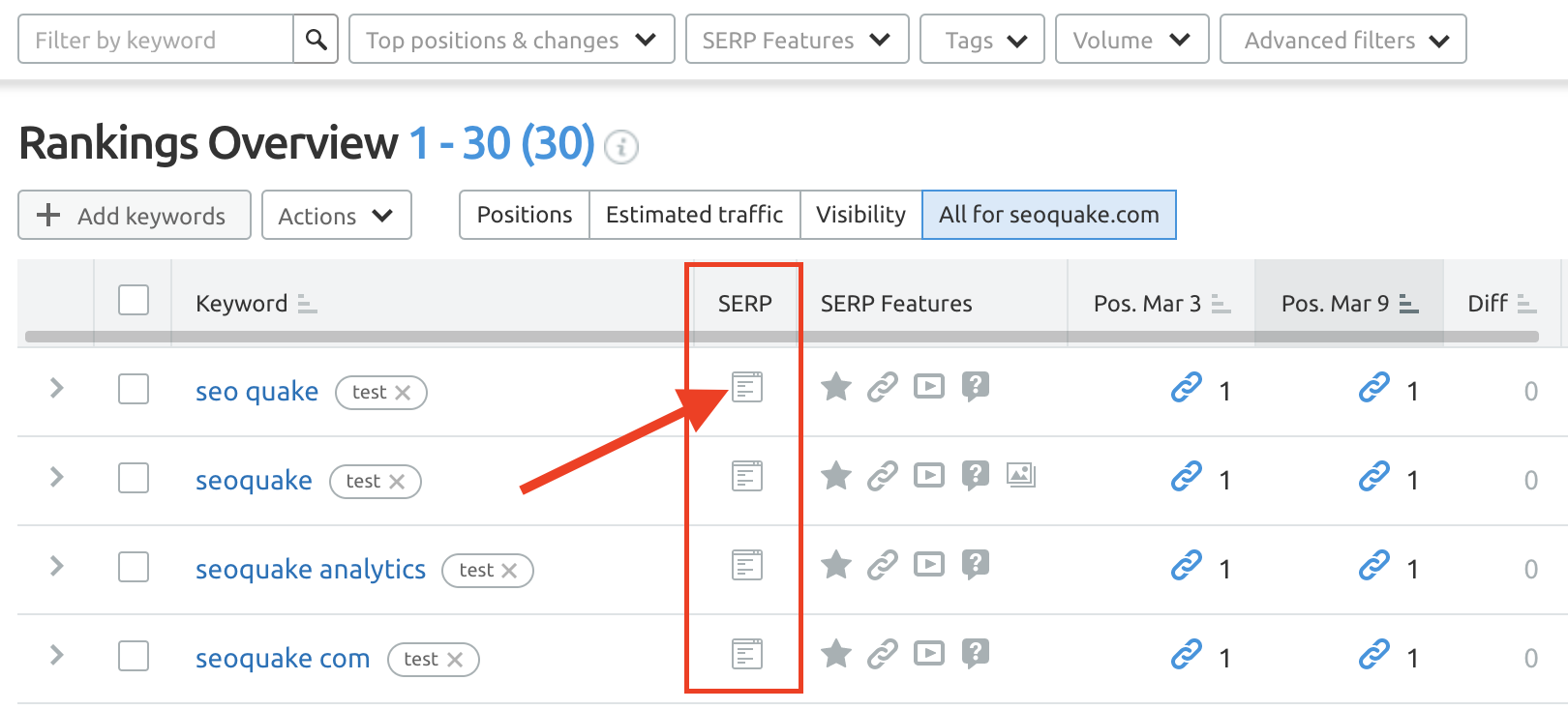 Was this article helpful?