Why is there limited or no data in Display Advertising for the website I entered?
Question
There could be several reasons why you do not see ads in Display Advertising.
Display Advertising can identify ads that are running only on the country level. Also, if the ads have particular targeting settings (for example, remarketing campaign), it is possible that the tool won't pick up data on these ads either.
Another reason could be that the advertising campaign in question is targeted at a country that is out of our scope. You can check the available countries in the interface of the tool or on our stats page.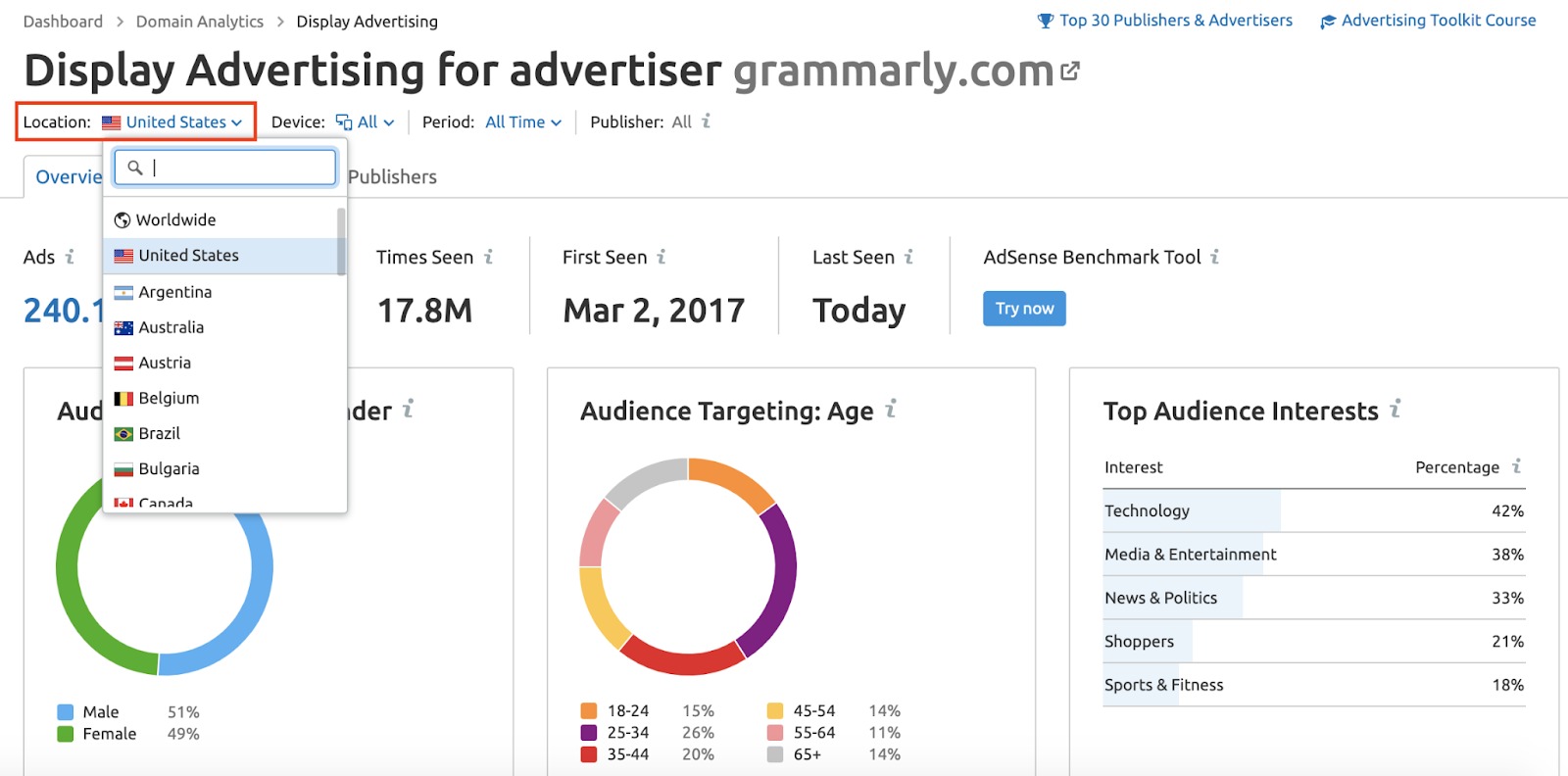 Also, it could be that the ads are quite new and we haven't found them yet, or the website where the ad appears is not in our database yet.
Please remember that the Display Advertising tool can analyse ads published only on the Google Display Network.