PageImprove is a tool for making real-time on-page optimizations to websites. The visual editor and JavaScript plugin combination enable you to change, launch, and test website page elements in real-time.
Why should you use PageImprove?
With PageImprove, you can visually edit any element on your website pages, from title tags, meta descriptions, canonical URLs, H1s, content, links, images, and more–no coding required. PageImprove is optimized for SEOs and simple for everyone to use (even if they're not a tech whizz).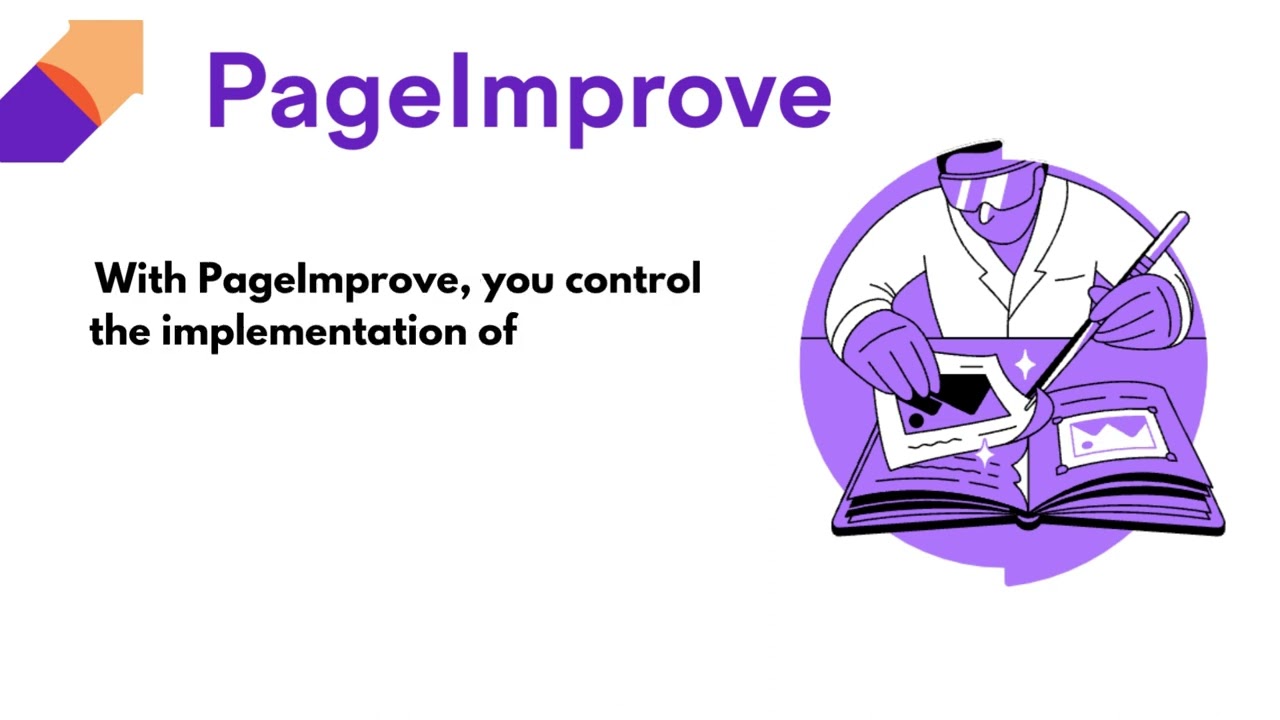 Limits
We don't limit the number of domains you can use PageImprove for or the number of pages to change during the Closed beta stage. But this is a subject for change in the future.
FAQ
PageImprove allows anyone to make simple, real-time changes to a website with no code necessary. Changes are indexable by Google and are reversible. The changes "live" in PageImprove, meaning that the backend of your site can be updated when your developer team can get to it.
PageImprove is the most beneficial for those with websites that require too much time to update. The delays may be caused by an inflexible CMS, hard-coded content, or a development team with a long queue and frequent backlogs.

PageImprove might not be the best fit for the websites that are easy to change, like websites based on WordPress or Wix platforms.
PageImprove is CMS-agnostic and supports most platforms.

However, there are a few exceptions:
Websites built with VueJS or Angular.
Websites based on Shopify
It's absolutely FREE during the beta! We'll use beta tester feedback to set pricing for the product. We estimate this will be around $100-300/month.
Yes, it will. Changes you make are visible to your site visitors and indexable by Google–but the updates you make are stored and served by PageImprove.
For permanent changes, you'll need to submit the change requests you make in PageImprove to your developers or website team and get them hard-coded into your site.
No. Nothing changes on the backend, though the updates you make with PageImprove are visible to website visitors and indexable by Google, but all changes are stored and served by PageImprove.

Note: You can undo changes at any time in PageImprove. There's an undo button!
The JS snippet should be installed on every page of your website to make your PageImprove updates live and indexable.
You (or your developer team) can do this manually, or with Google Tag Manager.
Until the javascript is installed, you can draft changes with PageImprove, but you won't be able to publish those changes until the snippet is added.
PageImprove doesn't interfere with 99% of snippets. However, it may interfere with Google Optimize, Optimizely, VWO, and similar tools.
We built PageImprove to be fast. It will not slow your site. By default, PageImprove JS code comes with "async" mode turned on, so it doesn't block the main website content from rendering.
PageImprove doesn't interfere with 99% of snippets. However, it may interfere with Google Optimize, Optimizely, VWO and similar.
More information
.
Google does not distinguish optimizations made via PageImprove from those hard coded on your site. There is a quick and easy way to validate that changes made by JS are visible to Googlebot.
Enter the URL of the page containing your updates using the Google Mobile-Friendly Test tool.
Click "View tested page" and open the "HTML" tab on the right side.
Locate the element you changed and make sure that the content is updated.


It depends on your goal. Google Optimize is built for A/B testing UX changes and measuring the conversions. PageImprove is built for SEO and no-code website changes.
In the unlikely case that the PageImprove snippet fails, your site will still function normally. However, the changes you made with PageImprove will not be visible or indexable until the issue is resolved.
Any questions? Just drop us a line at pageimprove-feedback@semrush.com