There are numerous ways to go about building a strong backlink portfolio. Competitor scouting, though, can prove to be the most effective one.
With the help of the Referrals report within the Traffic Insights for Amazon app, you can find out which platforms already place links to listings similar to yours, and go data-driven in choosing the best partners for link building.
1. Add up to three products
Select up to three competitors, enter their URLs/ASINs in the app and click the "Analyze" button. The app will instantly deliver insights on their external traffic sources.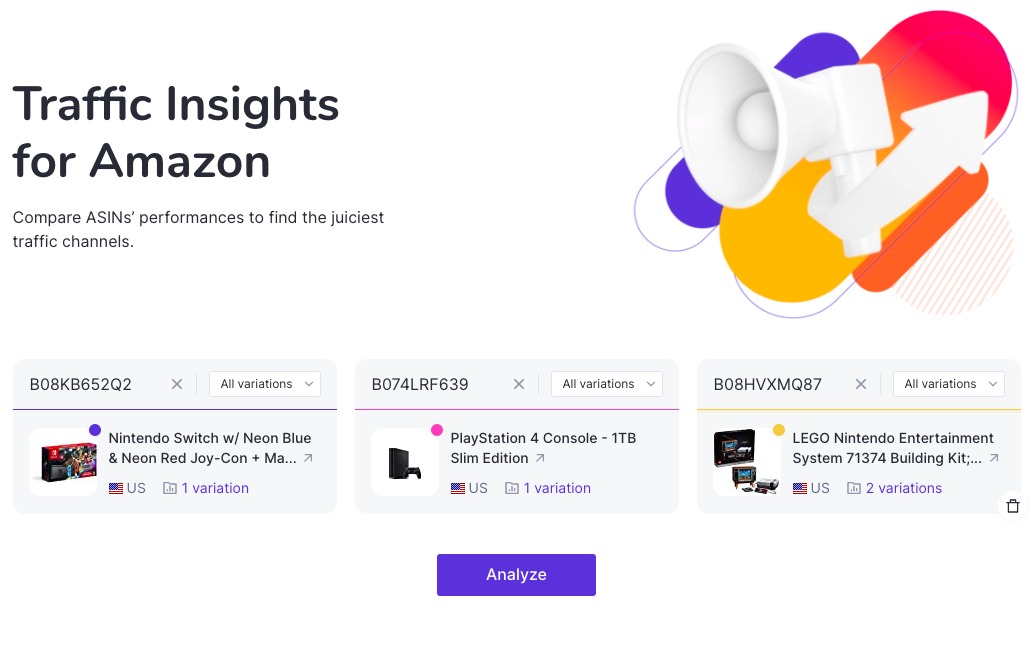 2. Uncover which platforms link back to your competitors
Go to the Referrals report to get comprehensive data on your competitors' backlink profiles for selected products. The app will gather all the platforms that link back to them.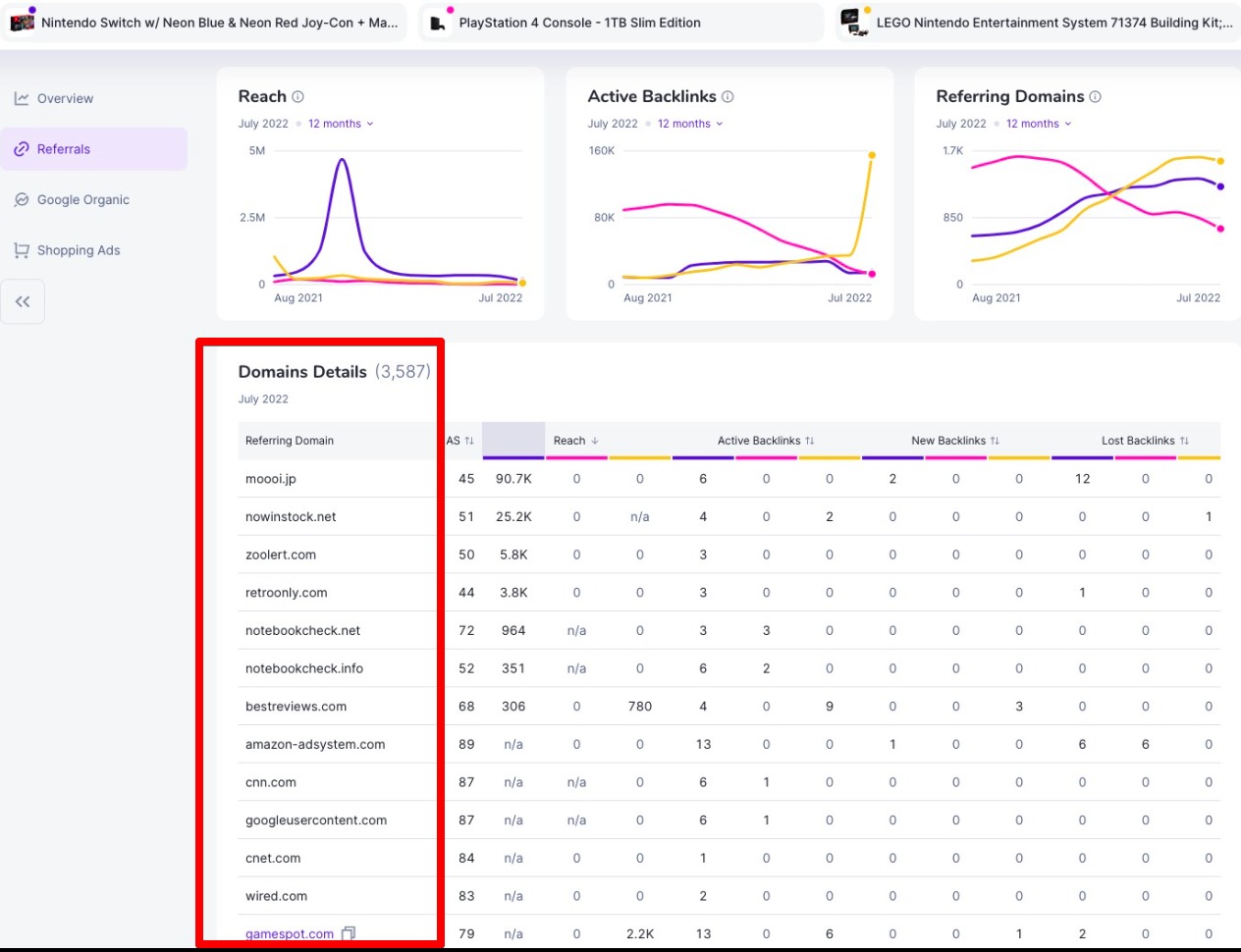 3. Pinpoint referring sites that can bring the most traffic and impact
Typically, you'll get a large list of sites, but pay attention to the key metrics that will define your choice of partners:
Reach will once again show how many people you can expect to visit your site if you get a backlink from it.
Authority Score is another crucial metric to consider. Pay attention to sites that have a higher score, as these are platforms Google considers as high value. This way, besides getting traffic, you can grow your listing's authority in the eyes of the search engine, and thus improve your SEO.
Competition, as mentioned, reflects how many Amazon listings get a backlink from this site. In this case, seeing a lot of competition can actually be a good sign as this may mean that you have a higher chance of partnering up, or even indicate that this platform is a part of the Amazon Associates program.
Once again, make sure to use filters and set up your insights in a way that helps you uncover platforms with the highest performance metrics and low competition.
4. Start your link-building efforts by outreaching potential partners
The next step is to reach out to these platforms and arrange valuable backlink partnerships:
Ask for link placement, where relevant. The best way to go about this is to find the site owners' contact info (can be placed within a separate Contact us section of the site, at the main page's footer, or across social media accounts). If you already know which page or content across the potential partner's site has space for including a backlink, you can simply ask them to add the link to an existing page.
Create content that links back to your listing. This is what's called guest posting:when you create content for third-party sites that involves a backlink to your page—or listing in this case.
Or, use other, more advanced, link-building tactics if none of the 'simpler' options work.
If you spot a site that's part of Amazon Associates—they monetize their links so they are more likely to favor your request—prioritize them in your outreach efforts.