How does sharing work in the SEO Writing Assistant?
Sharing files in Semrush
All files on your SEO Writing Assistant page will be divided into up to five categories:
All files
My Own
Shared with me - files that are shared with you by other Semrush users
My Team's - tab is available if you are the owner or admin of a corporate account
Archived - this tab is separated from the rest and can be found above the search bar
You can share your own documents anytime via the icon on the right side:

The pop-up window will provide you with two sharing options: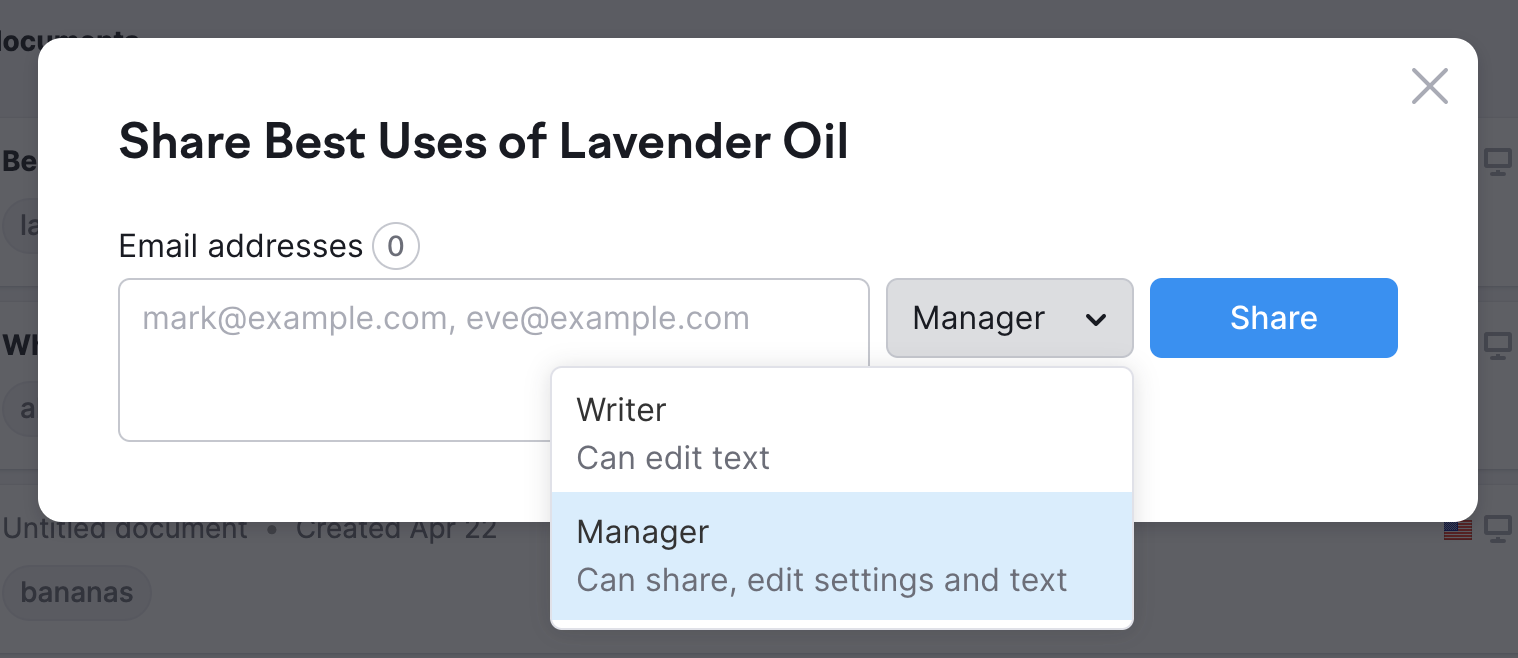 Writer - can edit a text in the SWA document but cannot alter or update any recommendations. This type of access can be provided to any Semrush user, regardless of their subscription level.
Manager - can edit both text and recommendations and also share the document with others. Only users with a paid Semrush subscription can be assigned a manager role.
Note: if you are a corporate subscription owner or admin, manager access to all your team's SWA documents is provided to you by default.
Sharing files in Google Docs and WordPress
All documents you've added to the SEO Writing Assistant will keep the same SEO Content Template when you share your document with collaborators in Google Docs. In order for your collaborator to view the recommendations you've already generated, your collaborator will need to download the SWA from the Google Workspace Marketplace or WordPress plugins and install the add-on to their document.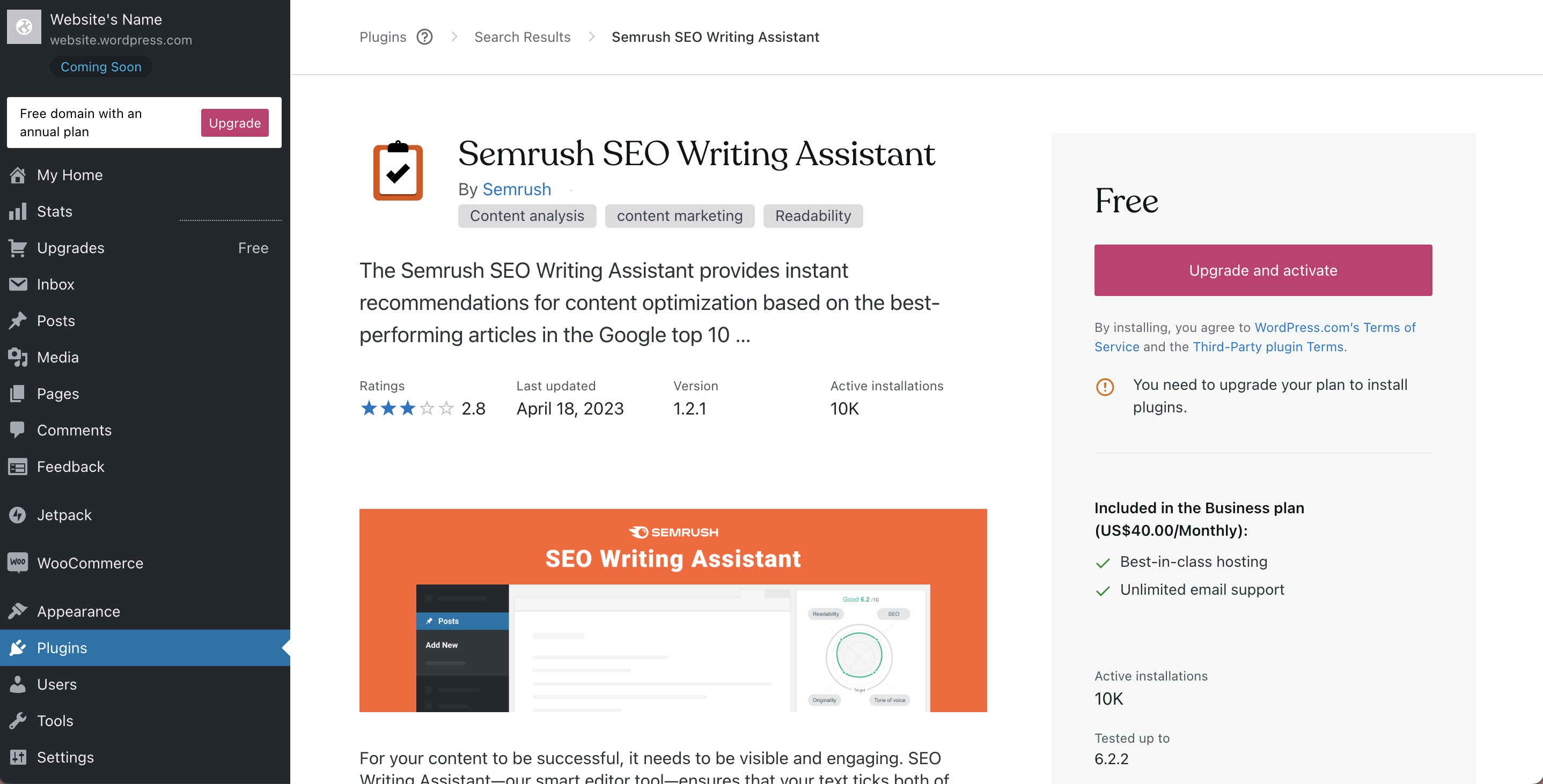 Collaborators do not need to have a Semrush account to use the SWA that you created, but they will need a Semrush account to create templates on their own.
Frequently asked questions
How does sharing work in the SEO Writing Assistant?
Show more