To build an effective media buying strategy, you'll need to choose the best websites in your niche to advertise on. Semrush can be a helpful tool to use when looking for these potential publishers or vendors of your ads that would be a good fit for your campaign. You can see how much your average competitor advertises, where they place their ads, how much traffic those publishing websites receive and more. After discovering a batch of potential publishers, the next step is deeper evaluation to choose the best publishers for your business.
For this workflow, our example website was swimmingpool.com, the competitor analyzed was aspfranchising.com, and the potential publisher analyzed was visulate.com. To make the process simpler, we break it into 3 parts: identifying potential publishers, publisher analysis, and advertiser analysis.
Identifying Potential Publishers
1.Start by picking out a domain that you consider a competitor to your business. If you can't think of one, you can use the Backlink Competitors report to get a list of your domain's top competitors based on shared backlinks.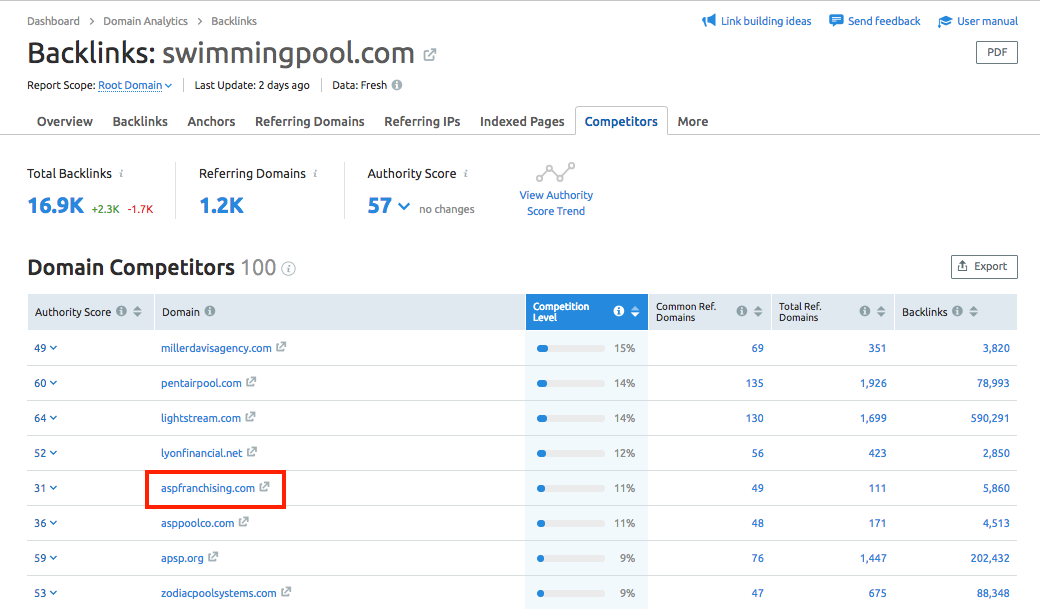 2. Once you choose a competitor from this list, enter their domain into Display Advertising.

3. Look at the Publishers tab within Display Advertising to find a list of domains where your competitor placed their ads. These domains represent some of your best options for you to place ads on. (3)
4. Click on the number in the ads column to see the exact Google Display Network ads that Semrush found that your competitor ran on this publisher's domain. (4)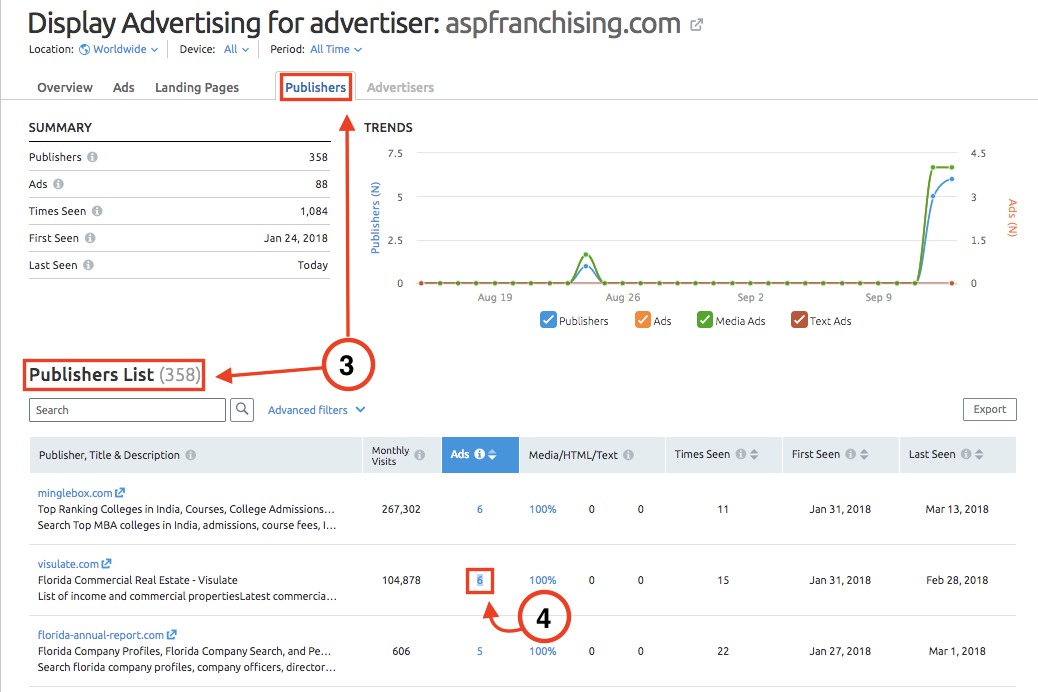 Publisher Analysis
If you've identified a potential publisher for your ad campaign, you can research their domain further to determine if their audience is a good fit for your ads and if their site gets enough traffic to be a fruitful investment.
1. Query the domain in the Traffic Analytics tool.
2. Review their monthly traffic estimations to estimate the quality of their website.

3. Review their traffic sources to see where the traffic comes from (direct, referral, search, social, paid).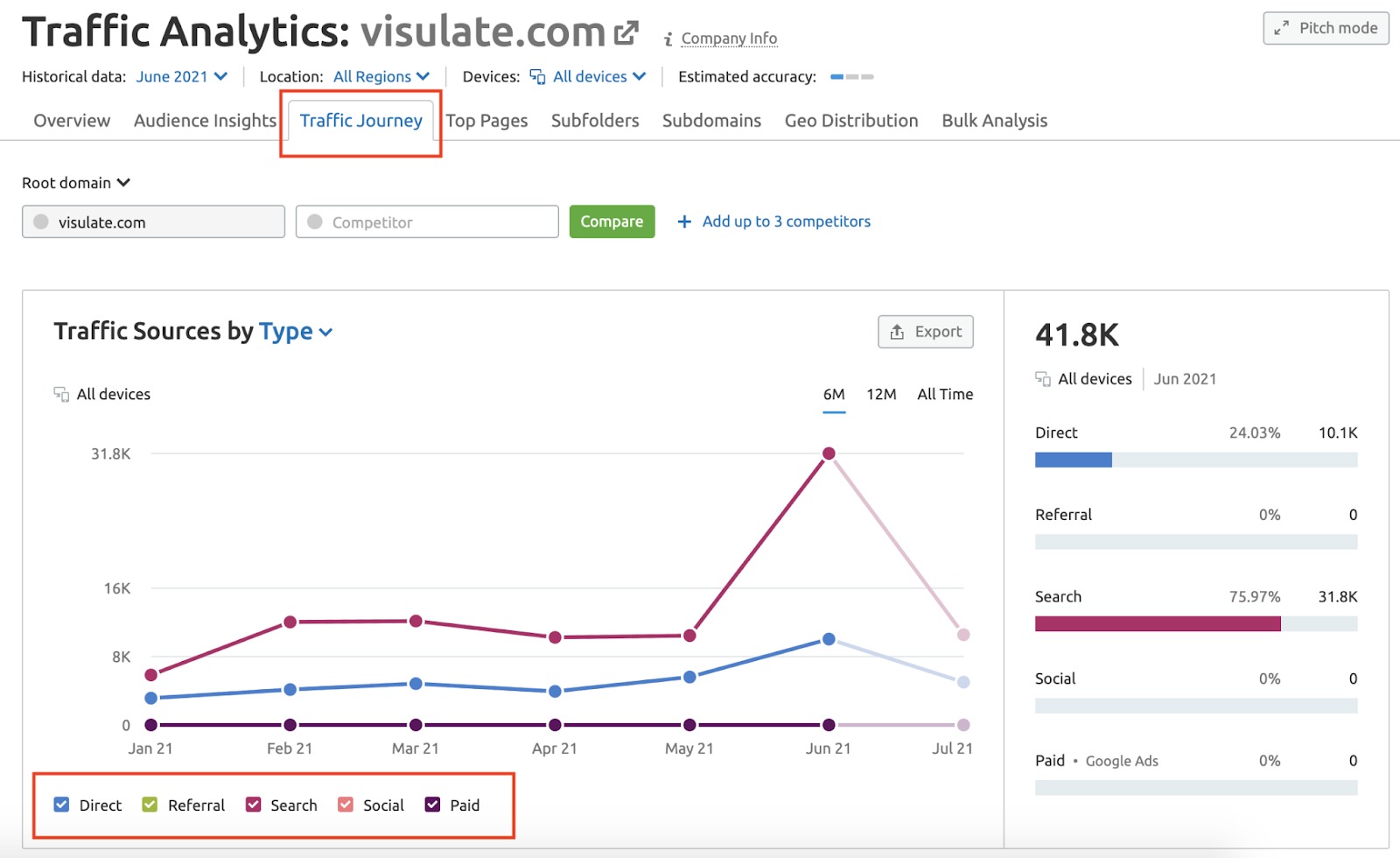 4. Launch a Project for your website so you can set up the Brand Monitoring tool.
5. Configure Brand Monitoring to track the brand name of the potential publisher you wish to analyze. This tool will then monitor all Internet mentions of the brand name or keyword.


6. Review your mentions feed to see what other people are saying online about the website.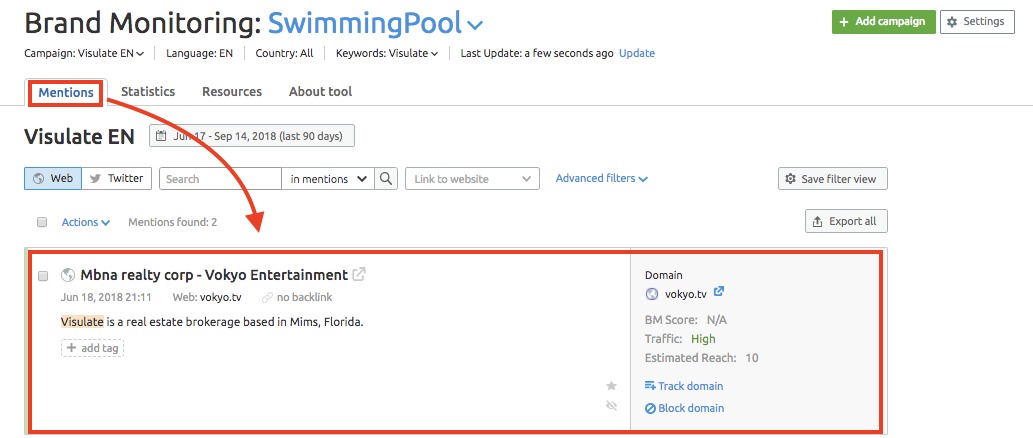 Advertiser Analysis
Next, you can take a closer look at the businesses that advertise on this publisher to determine if they are a good fit. If the other advertisers are similar to your business, then you can infer that your business would also benefit from advertising on this potential publisher.
1. Query the potential publisher in Display Advertising and select "publisher" in the drop down before the domain name.
2. Analyze the ratio device types of ad types placed on their website in the Overview tab.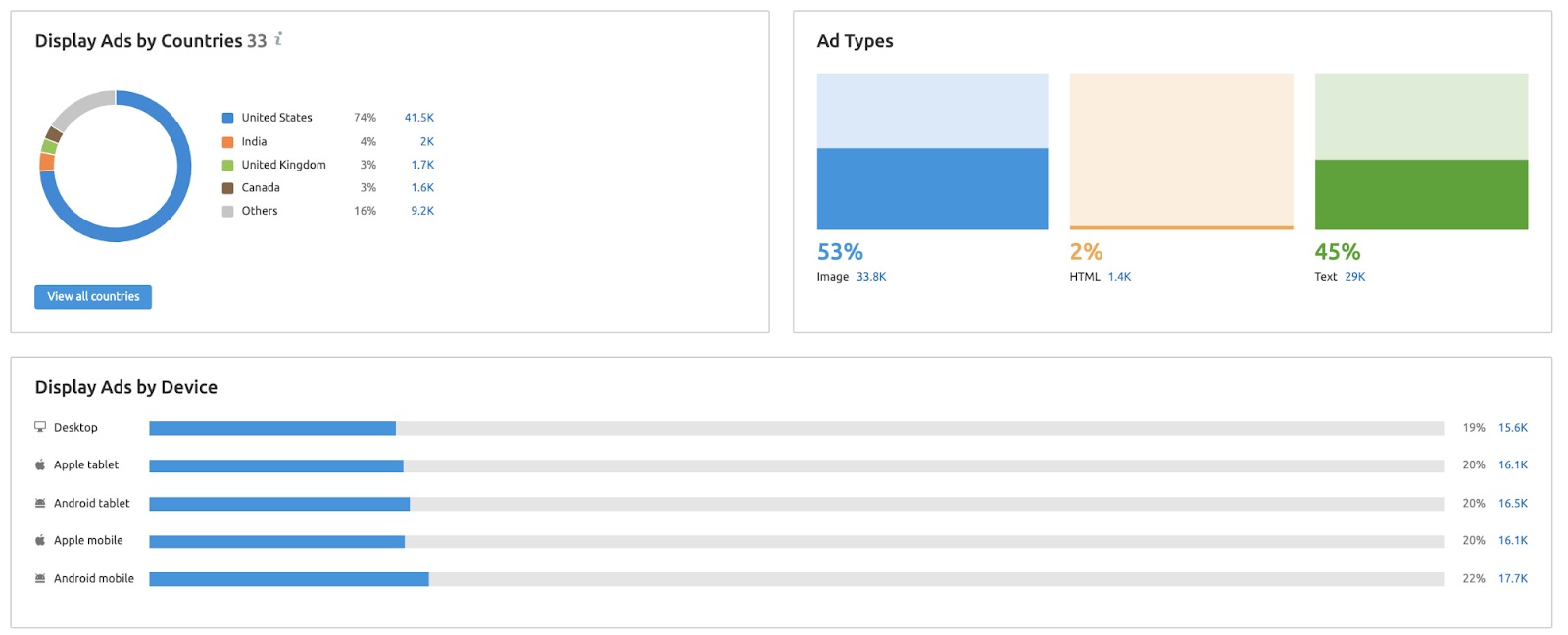 3. Go to the Advertisers tab to look at the list of other advertisers that this website publishes.
How to take this research and build a strategy
After analyzing one potential publisher, you can repeat this process for any other domains that are in your shortlist or your competitors advertise on and compare the strengths and weaknesses of each domain.
To compile your research into a clear comparison, you can take screenshots of the reports on Semrush and compile the images into a PDF in My Reports.