The Audience Insights tab allows you to compare the audiences of any chosen websites. With this report, you can understand:
How your competitors' audiences overlap with yours
The size of the relevant audience that you have not reached yet
How the audience of your potential co-marketing partner or business partner matches with yours
How many people visit the chosen websites
How to compare the size and intersection of the competitors in the niche or market
In the Audience Insights report, you can enter up to 5 domains to compare. Once you enter the domain, you'll first encounter the Audience graph, which displays an age and gender breakdown of your chosen domains' audiences.
Below you will see the Social Media and Interests widget. The Social Media tab displays the top five social media platforms used by the chosen domains' audiences.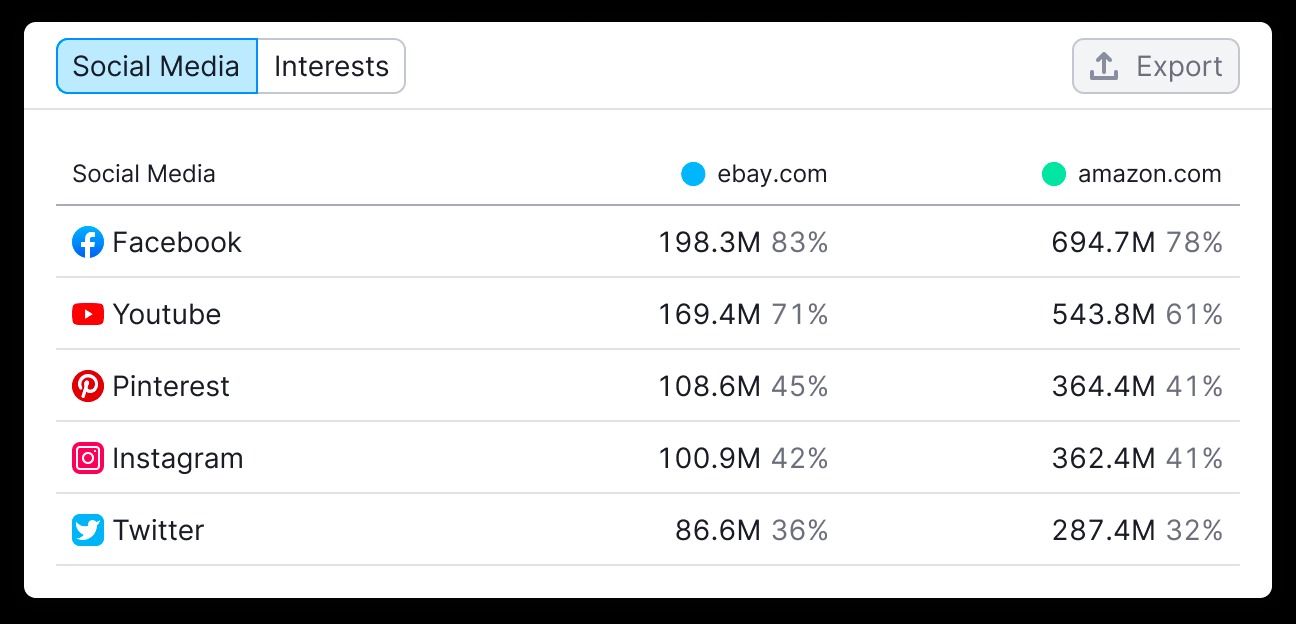 The Audience Interests tab breaks down the top five key interests of your targets' audiences, based on the categories of domains visited.
Five results shown would mean that the top five interests or social media of all analyzed targets are the same and are the most popular among targets' audiences.
On the other hand, the maximum possible number of results is 25. It would mean that all top 5 interests or social media are unique to their targets and there's not much in common between the targets' audiences.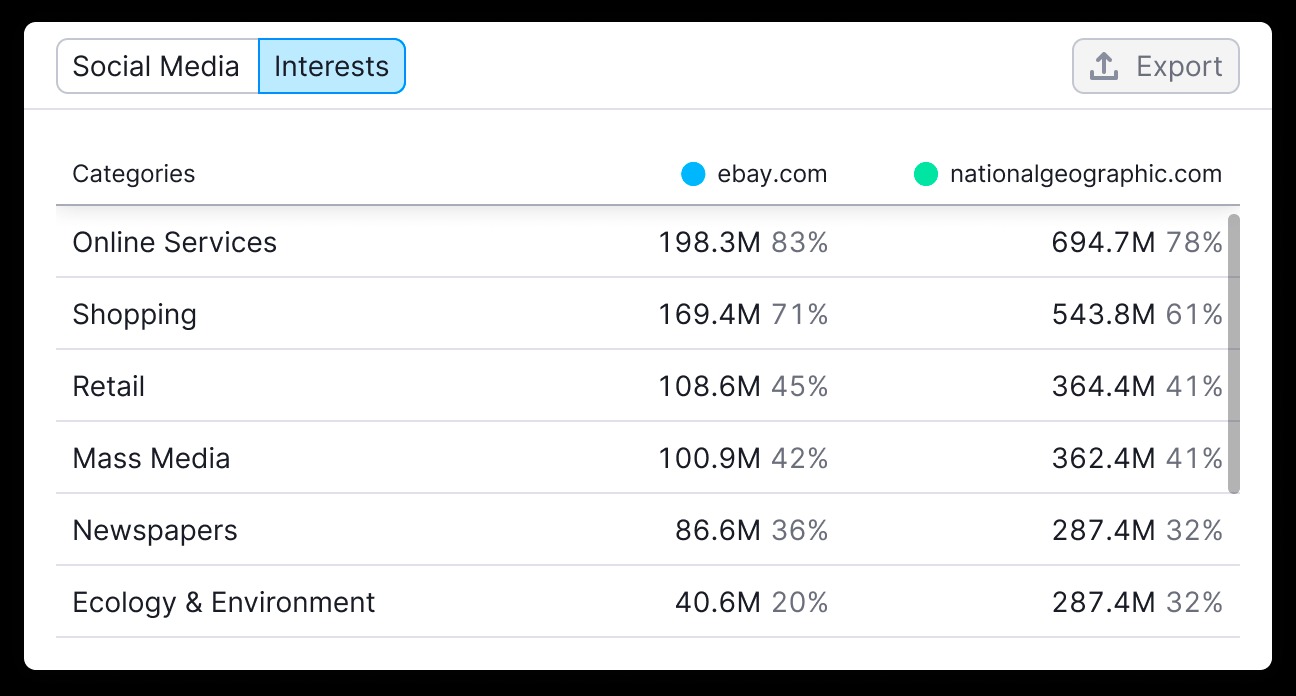 Next, you will see the Audience Overlap graph. This will display each of the domains' audiences and where they overlap with each other. You can specify the period (month and year) in the top menu, as well as switch between desktop, mobile, and all devices traffic.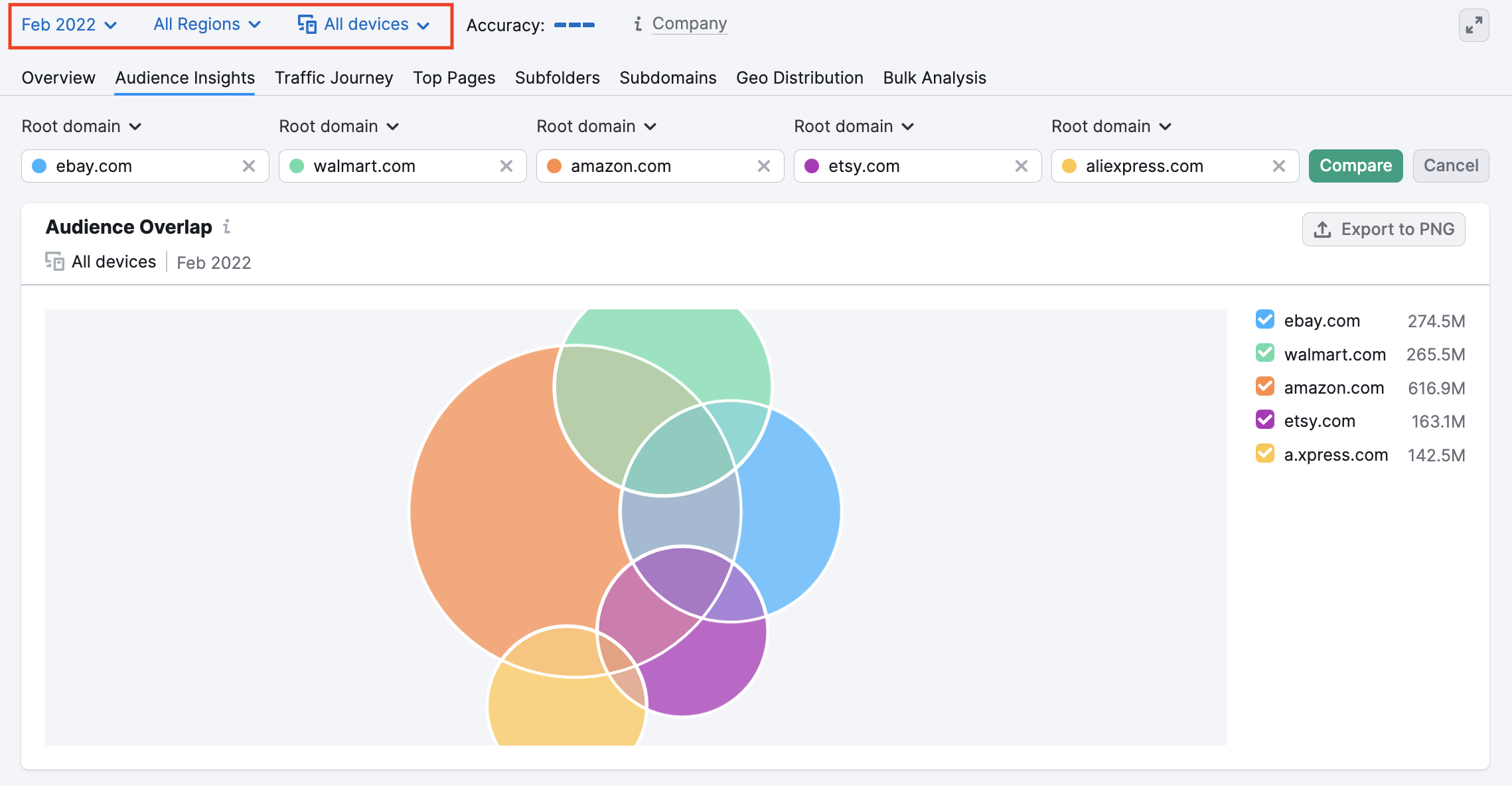 Directly below the Overlap chart, you will find the Audience Insights list. This will give a more detailed look into the target audience and behavior of a domain traffic. In this table, you can see the domain's ordinal number, additional visited domains, unique audience, shared audience %, and shared audience.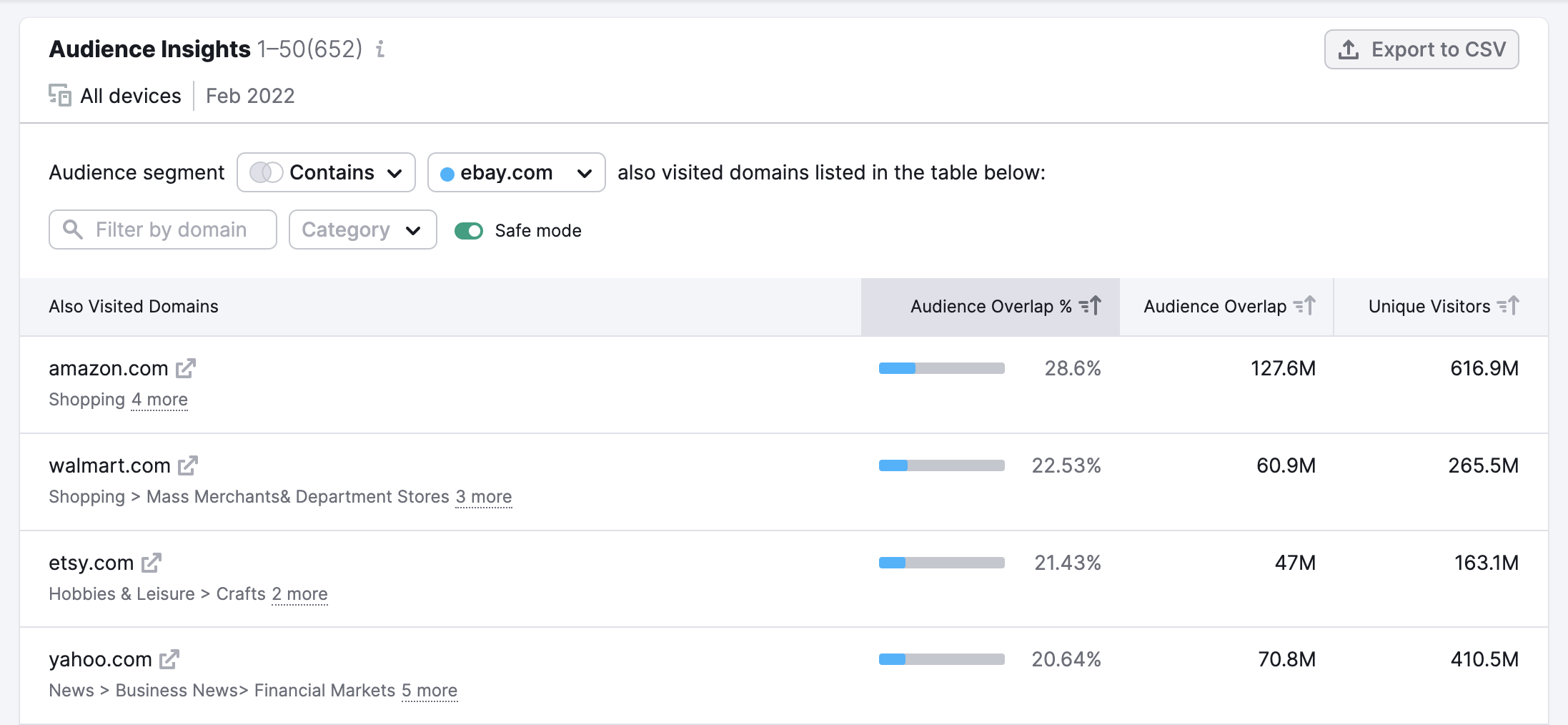 To change the comparison base and compare certain websites just switch the domains by using the dropdown menu above the list. Additionally, when you're comparing two or more sites you can set the audience segment for the table as "contains" "shares" or "excludes."
This filter is directly to the left of the domain dropdown. Using this filter lets you compare domains and see the total shared audience between competitors and where a domain is missing out on an audience.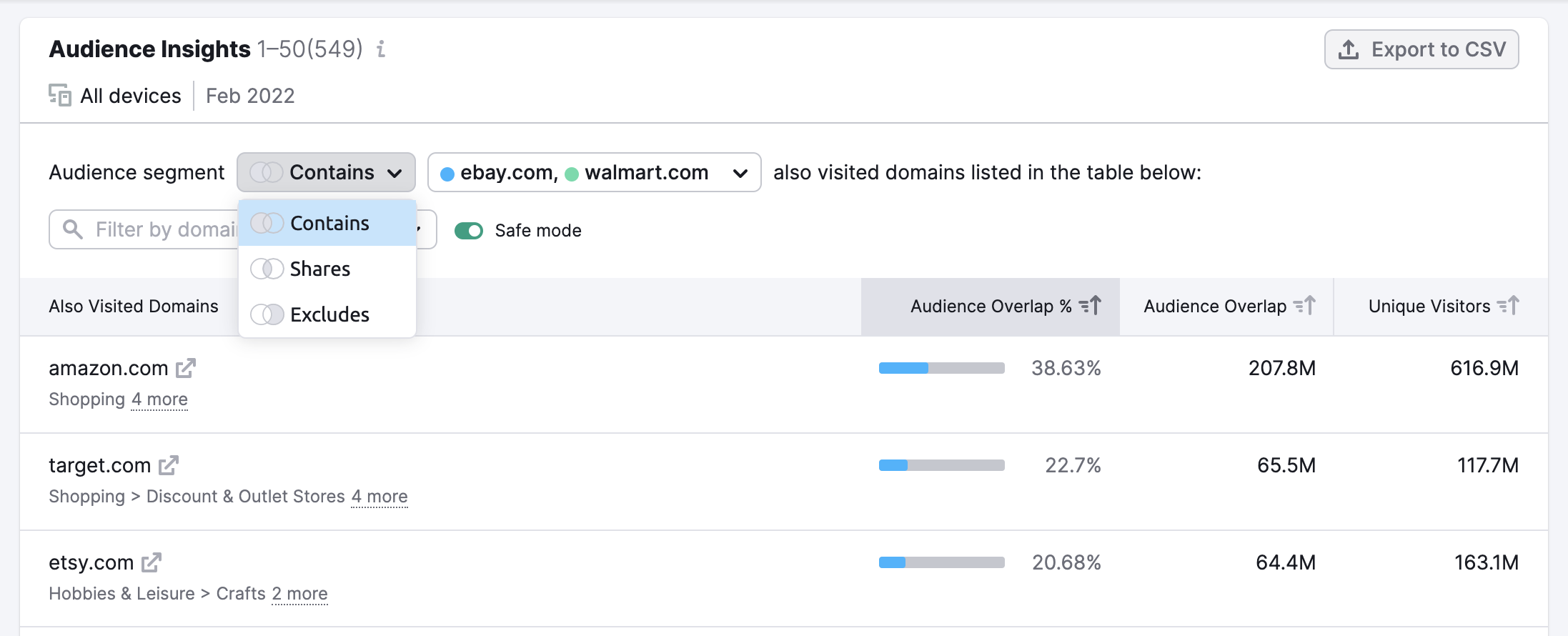 You can use the safe mode feature above the table in order to block out adult content that isn't relevant to your research.