When you connect a Google Account to our tools you can integrate your website's real data with Semrush analysis. If you connected the wrong Google Account by accident, you can disconnect the account and reconnect the right one get the correct data.
This process can also be used to troubleshoot a faulty connection between Semrush and Google. If you have the correct account connected but it is not working, you can try disconnecting the account, re-connecting the account, and then refreshing Semrush to troubleshoot.
Follow these steps to disconnect a Google Account from Semrush:
Go to your Google Account (the one that you want to be removed from Semrush) and find the section labelled Security.

From the security screen, find the Third-party apps with account access panel and select Manage third-party access. You should arrive at this page. Here you will be able to see the Semrush tools that are connected to your Google account.

Select the site or app you want to remove.
Select Remove Access.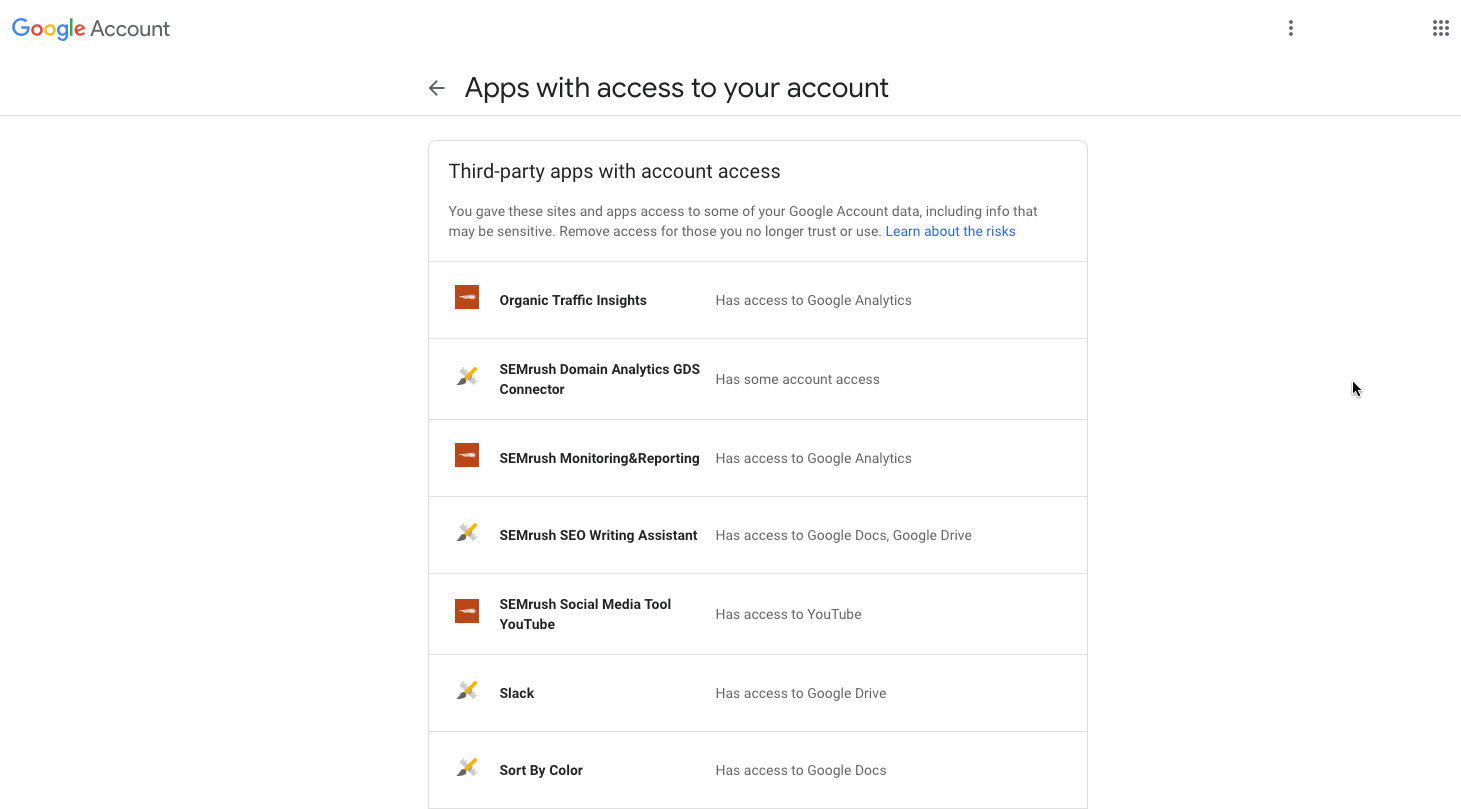 After removing access, you will be free to connect a different Google Analytics account to that tool. Please be sure to connect the correct property and view in the connection window on Semrush.
If you have any further problems, please feel free to contact our support team.