Once you've made a list of potential publishers, how do you decide which ones are ultimately the best for your business to advertise on?

To make the decision, here's how you can analyze the sites in further detail.
Analyze their audience engagement
First, go to the Traffic Analytics Overview report and enter the sites in the search bar. In this report, you can see a site's engagement metrics. Metrics like pages per session, average session duration, and bounce rate can tell you whether this publisher's visitors are highly engaged with the site or if they're just passing through.

Look for their other partnerships
Next, to get an idea of who else this publisher may have partnered with in the past, go to the Traffic Journey report in Traffic Analytics. Here you can see all of the top sites that people visited through hyperlinks on the publisher's site. With this report you can find even more ideas for publishers because you know that the audience of the site you're analyzing goes to them.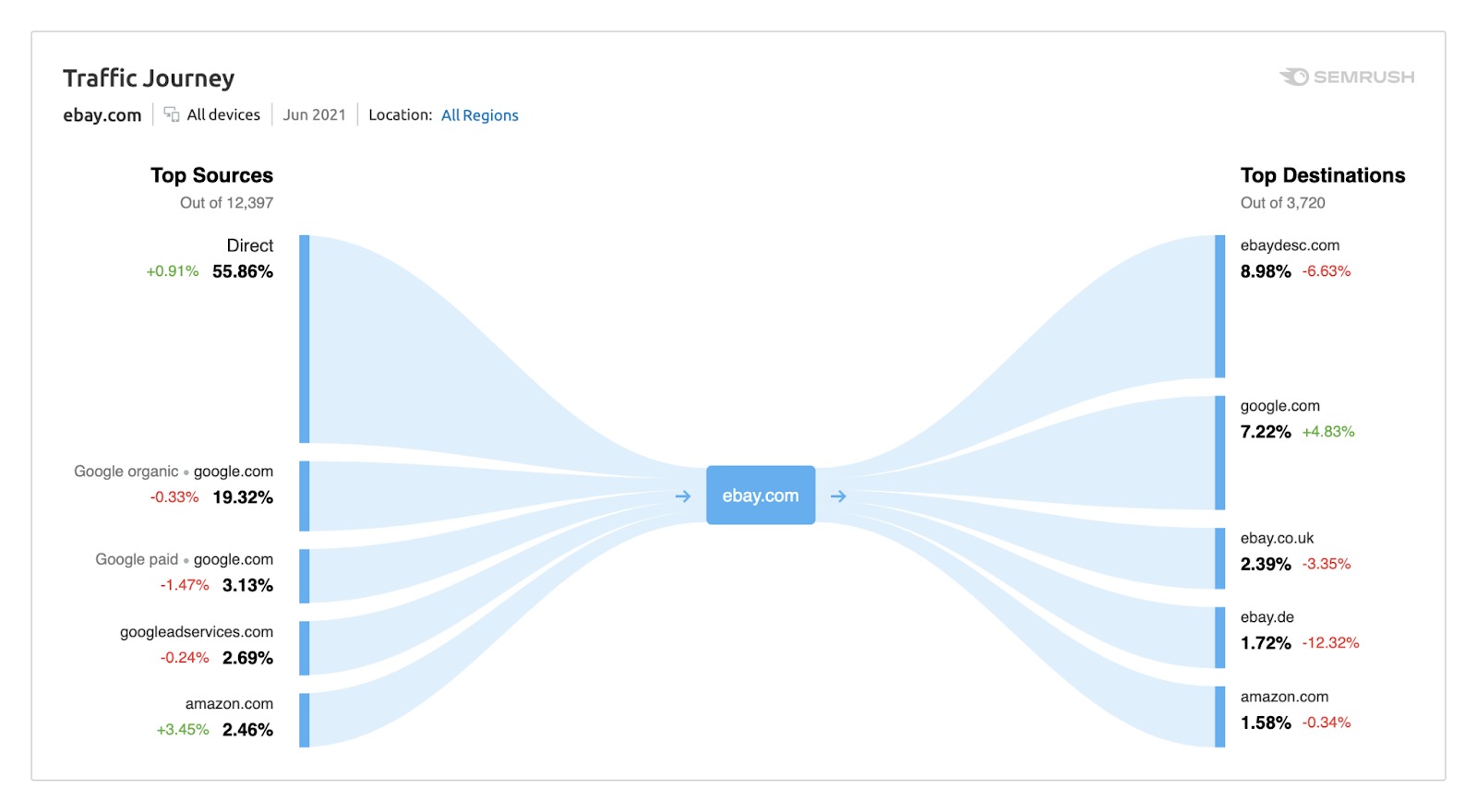 See if their geographic targeting matches yours
There are two good places to check on your publisher's geographic audience. First, go to the Geographic Distribution report in Traffic Analytics. This shows the countries that send the most overall traffic to the domain. You can also see which countries have the highest bounce rate, visit duration, and even mobile vs. desktop traffic to the domain.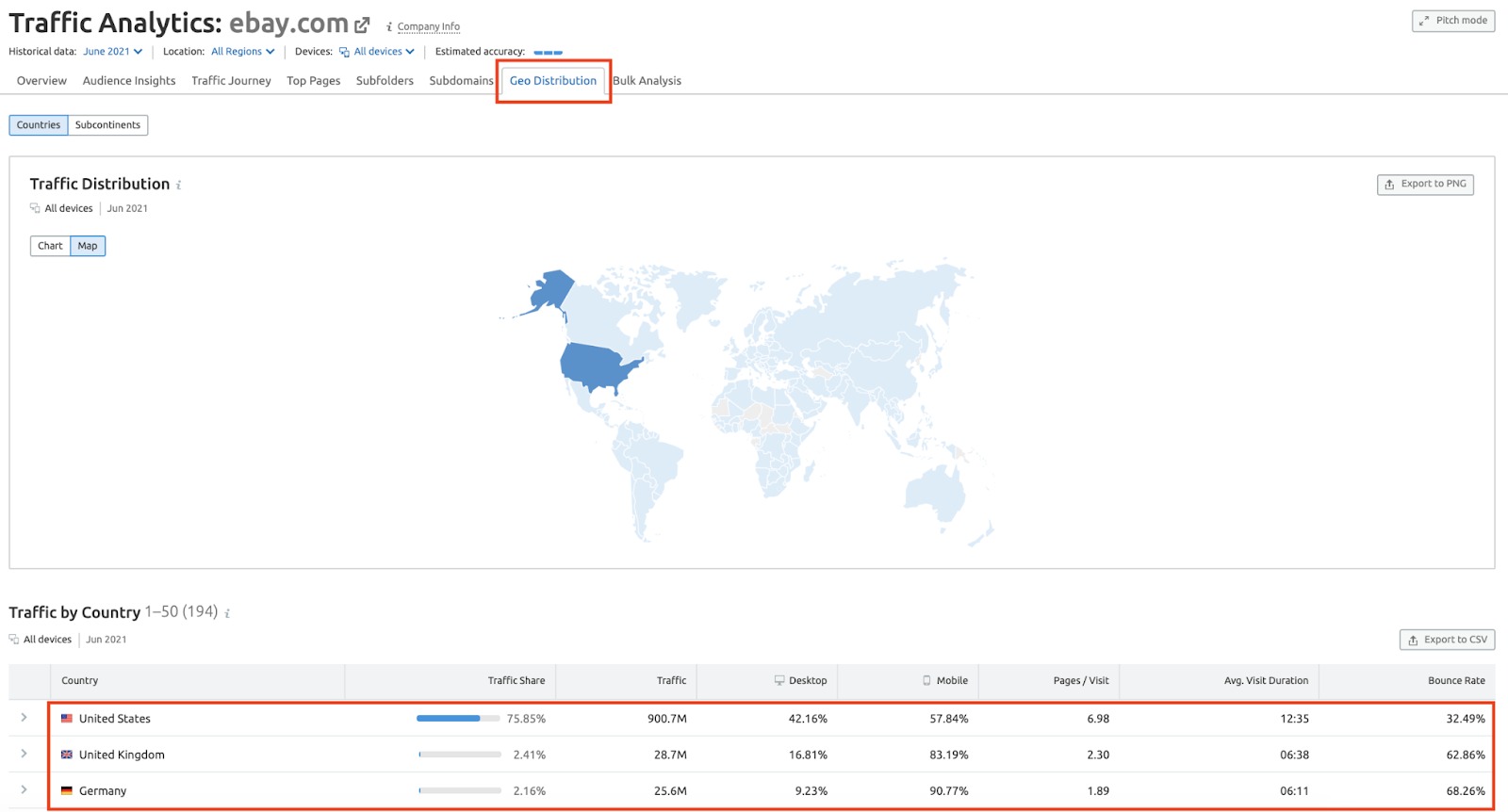 To see what countries the publisher is placing display ads on, go to the Display Advertising Overview report and scroll down until you see the Display Ads by Countries widget.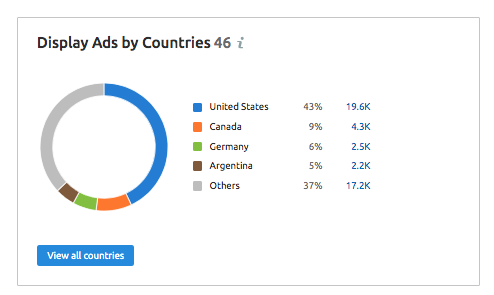 Remember to make sure that the top of the report says "publisher" in the blue drop-down so you know you're analyzing this domain's activity as a publisher and not as an advertiser.


Again, this will tell you if the publisher's target audience location lines up with your target audience's location.
Evaluate audience demographics
Some more great information found at the top of the Display Advertising Overview report are the widgets on audience age, gender and interests. These quick charts will tell you a great general idea of the type of person that typically visits the publisher website.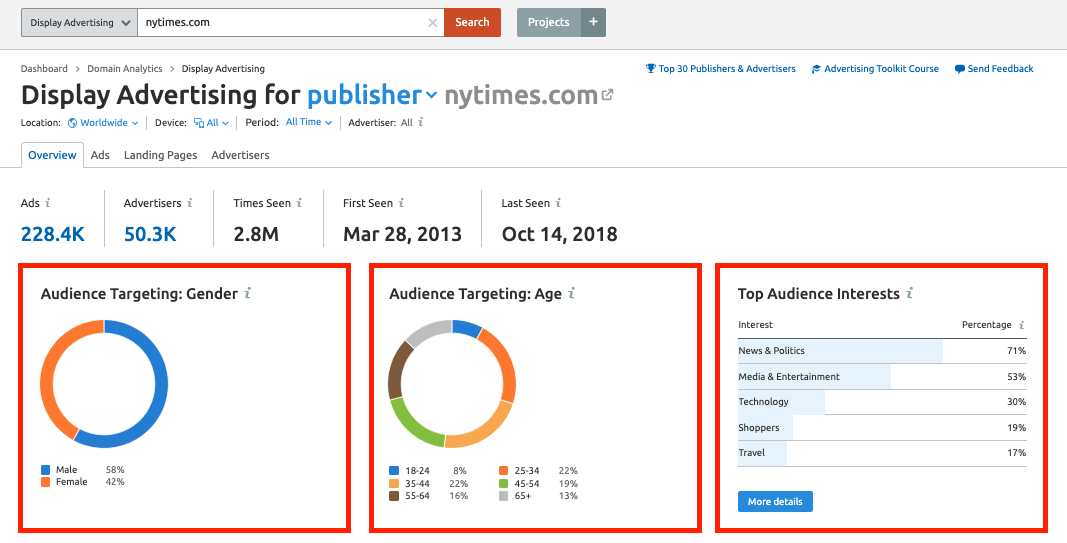 If these demographics match your target audience, then it's a great option for your ads! If not, keep evaluating your prospects until you find your best option based on this criteria.

Now that you know how to take a closer look at the domains you're interested in running ads on, use this process and decide on which publishers are best for you.