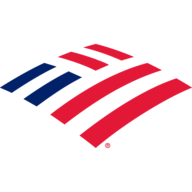 bankofamerica.com
March 2021 Traffic Stats
What would you like the power to do? For you and your family, your business and your community. At Bank of America, our purpose is to help make financial lives better through the power of every connection.
Global Rank265
Worldwide
Country Rank106
United States
Discover bankofamerica.com's search ranking and website traffic statistics. Reveal traffic-generation strategy and audience distribution. Spy on bankofamerica.com's traffic sources (organic and paid) with channel-by-channel performance data.
Web Traffic Statistics
bankofamerica.com traffic stats. Organic and paid traffic to bankofamerica.com on desktop.
Traffic Share by Device
bankofamerica.com traffic share across desktop & mobile web.
Traffic by Country
bankofamerica.com website traffic by country.
Country

92.57%

138.3M

64.22%

35.78%

VE

Venezuela, Bolivarian Republic of

0.85%

1.3M

35.31%

64.69%

0.74%

1.1M

9.05%

90.95%

0.68%

1.0M

56.6%

43.4%

0.65%

965.7K

51.63%

48.37%
Traffic Journey
bankofamerica.com traffic/customer journey: sites users browse before and after visiting the domain
On bankofamerica.com, visitors mainly come from Direct (80.47% of traffic), followed by managerewardsonline.com (1.14%). In most cases, after visiting bankofamerica.com, users go to ml.com and managerewardsonline.com.