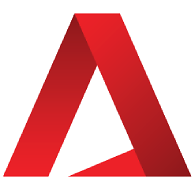 channelnewsasia.com
March 2021 Traffic Stats
Breaking news and latest stories from Singapore, Asia and around the world; commentary, business, sports, technology, health and more. Watch CNA live.
Global Rank1366
Worldwide
Country Rank15243
United States
Discover channelnewsasia.com's search ranking and website traffic statistics. Reveal traffic-generation strategy and audience distribution. Spy on channelnewsasia.com's traffic sources (organic and paid) with channel-by-channel performance data.
Web Traffic Statistics
channelnewsasia.com traffic stats. Organic and paid traffic to channelnewsasia.com on desktop.
Traffic Share by Device
channelnewsasia.com traffic share across desktop & mobile web.
Traffic by Country
channelnewsasia.com website traffic by country.
| | | | | |
| --- | --- | --- | --- | --- |
| | 78.01% | 30.3M | 14.08% | 85.92% |
| | 7.74% | 3.0M | 12.55% | 87.45% |
| | 3.26% | 1.3M | 29.35% | 70.65% |
| | 1.27% | 493.1K | 16.4% | 83.6% |
| | 1.2% | 467.1K | 9.88% | 90.12% |