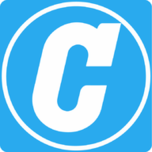 corriere.it
February 2021 Traffic Stats
Notizie di cronaca, politica, economia e sport con foto e video. Meteo, salute, viaggi, musica e giochi online. Annunci di lavoro, immobiliari e auto.
Global Rank263
Worldwide
Country Rank16329
United States
Discover corriere.it's search ranking and website traffic statistics. Reveal traffic-generation strategy and audience distribution. Spy on corriere.it's traffic sources (organic and paid) with channel-by-channel performance data.
Traffic overview
corriere.it traffic stats. Organic and paid traffic to corriere.it on desktop.
Export to PDF
Traffic Share by Device
corriere.it traffic share across desktop & mobile web.
Traffic by country
corriere.it website traffic by country.
| | | | | |
| --- | --- | --- | --- | --- |
| | 92.22% | 137.4M | 32.23% | 67.77% |
| | 1.53% | 2.3M | 61.82% | 38.18% |
| | 1.17% | 1.7M | 24.8% | 75.2% |
| | 0.76% | 1.1M | 40.65% | 59.35% |
| | 0.73% | 1.1M | 26.3% | 73.7% |
View Full Report