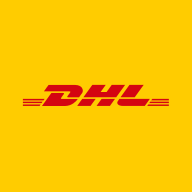 dhl.de
March 2021 Traffic Stats
Günstig, schnell und zuverlässig: Ihr Paketversand mit DHL Paket. Versenden Sie Päckchen und Pakete in über 220 Länder mit dem führenden Paketdienstleister. Sparen Sie mit der Online Frankierung und nutzen Sie deutschlandweit über 28.000 Postfilialen, Paketshops, Packstationen und Paketboxen.
Global Rank504
Worldwide
Country Rank56796
United States
Discover dhl.de's search ranking and website traffic statistics. Reveal traffic-generation strategy and audience distribution. Spy on dhl.de's traffic sources (organic and paid) with channel-by-channel performance data.
Web Traffic Statistics
dhl.de traffic stats. Organic and paid traffic to dhl.de on desktop.
Traffic Share by Device
dhl.de traffic share across desktop & mobile web.
Traffic by Country
dhl.de website traffic by country.
| | | | | |
| --- | --- | --- | --- | --- |
| | 90.82% | 84.8M | 36.23% | 63.77% |
| | 1.43% | 1.3M | 26.9% | 73.1% |
| | 0.87% | 810.5K | 20.41% | 79.59% |
| | 0.8% | 747.4K | 31.18% | 68.82% |
| | 0.75% | 704.5K | 21.7% | 78.3% |