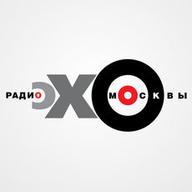 echo.msk.ru
March 2021 Traffic Stats
Сайт Радио Эхо Москвы: новости Москвы, России и мира, аналитика, политика, экономика, расшифровки и mp3 подкасты популярных программ и эфиров: Особое мнение, Персонально ваш, Алексей Венедиктов, Юлия Латынина, Александр Плющев, Матвей Ганапольский, Виктор Шендерович, Сергей Пархоменко и др.
Global Rank934
Worldwide
Country Rank22839
United States
Discover echo.msk.ru's search ranking and website traffic statistics. Reveal traffic-generation strategy and audience distribution. Spy on echo.msk.ru's traffic sources (organic and paid) with channel-by-channel performance data.
Web Traffic Statistics
echo.msk.ru traffic stats. Organic and paid traffic to echo.msk.ru on desktop.
Traffic Share by Device
echo.msk.ru traffic share across desktop & mobile web.