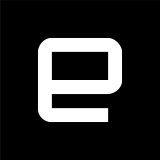 engadget.com
March 2021 Traffic Stats
Engadget is the original home for technology news and reviews. Since its founding in 2004, we've grown from an exhaustive source for consumer tech news to a global multimedia organization covering the intersection of technology, gaming and entertainment.
Global Rank1179
Worldwide
Country Rank2588
United States
Discover engadget.com's search ranking and website traffic statistics. Reveal traffic-generation strategy and audience distribution. Spy on engadget.com's traffic sources (organic and paid) with channel-by-channel performance data.
Web Traffic Statistics
engadget.com traffic stats. Organic and paid traffic to engadget.com on desktop.
Traffic Share by Device
engadget.com traffic share across desktop & mobile web.
Traffic by Country
engadget.com website traffic by country.
Country

50.46%

22.0M

18.06%

81.94%

30.93%

13.5M

51.11%

48.89%

TW

Taiwan, Province of China

3.68%

1.6M

22.43%

77.57%

2.06%

897.7K

38.93%

61.07%

1.93%

839.4K

47.98%

52.02%