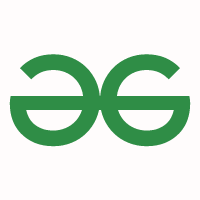 geeksforgeeks.org
March 2021 Traffic Stats
A Computer Science portal for geeks. It contains well written, well thought and well explained computer science and programming articles, quizzes and practice/competitive programming/company interview Questions.
Global Rank707
Worldwide
Country Rank981
United States
Discover geeksforgeeks.org's search ranking and website traffic statistics. Reveal traffic-generation strategy and audience distribution. Spy on geeksforgeeks.org's traffic sources (organic and paid) with channel-by-channel performance data.
Web Traffic Statistics
geeksforgeeks.org traffic stats. Organic and paid traffic to geeksforgeeks.org on desktop.
Traffic Share by Device
geeksforgeeks.org traffic share across desktop & mobile web.
Traffic by Country
geeksforgeeks.org website traffic by country.
| | | | | |
| --- | --- | --- | --- | --- |
| | 44.12% | 30.3M | 83.93% | 16.07% |
| | 25.37% | 17.4M | 96.62% | 3.38% |
| | 2.42% | 1.7M | 96.69% | 3.31% |
| | 1.53% | 1.1M | 95.89% | 4.11% |
| | 1.44% | 993.3K | 93.14% | 6.86% |