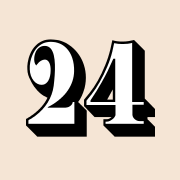 ilsole24ore.com
February 2021 Traffic Stats
Notizie di economia, cronaca italiana ed estera, quotazioni borsa in tempo reale e di finanza, norme e tributi, fondi e obbligazioni, mutui, prestiti e lavoro a cura de Il Sole 24 Ore.
Global Rank1136
Worldwide
Country Rank57482
United States
Discover ilsole24ore.com's search ranking and website traffic statistics. Reveal traffic-generation strategy and audience distribution. Spy on ilsole24ore.com's traffic sources (organic and paid) with channel-by-channel performance data.
Traffic overview
ilsole24ore.com traffic stats. Organic and paid traffic to ilsole24ore.com on desktop.
Export to PDF
Traffic Share by Device
ilsole24ore.com traffic share across desktop & mobile web.
Traffic by country
ilsole24ore.com website traffic by country.
| | | | | |
| --- | --- | --- | --- | --- |
| | 96.41% | 43.2M | 30.55% | 69.45% |
| | 0.7% | 311.3K | 16.03% | 83.97% |
| | 0.59% | 263.9K | 34.66% | 65.34% |
| | 0.47% | 210.0K | 60.13% | 39.87% |
| | 0.47% | 208.2K | 29.42% | 70.58% |
View Full Report