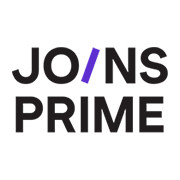 joins.com
March 2021 Traffic Stats
책 한 권 값에 200여 종의 매거진 무제한!
Global Rank1048
Worldwide
Country Rank7253
United States
Discover joins.com's search ranking and website traffic statistics. Reveal traffic-generation strategy and audience distribution. Spy on joins.com's traffic sources (organic and paid) with channel-by-channel performance data.
Web Traffic Statistics
joins.com traffic stats. Organic and paid traffic to joins.com on desktop.
Traffic Share by Device
joins.com traffic share across desktop & mobile web.
Traffic by Country
joins.com website traffic by country.
| | | | | |
| --- | --- | --- | --- | --- |
| | 80.73% | 38.6M | 24.9% | 75.1% |
| | 9.5% | 4.5M | 16.32% | 83.68% |
| | 6.92% | 3.3M | 23.11% | 76.89% |
| | 0.84% | 403.1K | 25.92% | 74.08% |
| | 0.27% | 127.6K | 17.66% | 82.34% |