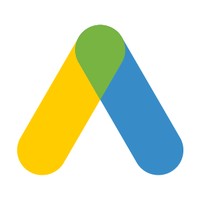 jusbrasil.com.br
February 2021 Traffic Stats
Encontre informação jurídica gratuita e advogados cadastrados na sua região.
Global Rank992
Worldwide
Country Rank20149
United States
Discover jusbrasil.com.br's search ranking and website traffic statistics. Reveal traffic-generation strategy and audience distribution. Spy on jusbrasil.com.br's traffic sources (organic and paid) with channel-by-channel performance data.
Traffic overview
jusbrasil.com.br traffic stats. Organic and paid traffic to jusbrasil.com.br on desktop.
Export to PDF
Traffic Share by Device
jusbrasil.com.br traffic share across desktop & mobile web.
Traffic by country
jusbrasil.com.br website traffic by country.
| | | | | |
| --- | --- | --- | --- | --- |
| | 97.68% | 48.9M | 43.27% | 56.73% |
| | 0.92% | 458.4K | 34.92% | 65.08% |
| | 0.37% | 184.0K | 34.45% | 65.55% |
| | 0.18% | 90.2K | 54.31% | 45.69% |
| | 0.11% | 52.8K | 59.63% | 40.37% |
View Full Report