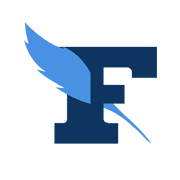 lefigaro.fr
March 2021 Traffic Stats
A la Une : Retrouvez toute l'actualité en France, à l'international, l'actualité économique et politique avec Le Figaro
Global Rank259
Worldwide
Country Rank8832
United States
Discover lefigaro.fr's search ranking and website traffic statistics. Reveal traffic-generation strategy and audience distribution. Spy on lefigaro.fr's traffic sources (organic and paid) with channel-by-channel performance data.
Web Traffic Statistics
lefigaro.fr traffic stats. Organic and paid traffic to lefigaro.fr on desktop.
Traffic Share by Device
lefigaro.fr traffic share across desktop & mobile web.
Traffic by Country
lefigaro.fr website traffic by country.
| | | | | |
| --- | --- | --- | --- | --- |
| | 86.31% | 129.9M | 30.25% | 69.75% |
| | 1.67% | 2.5M | 26.42% | 73.58% |
| | 1.48% | 2.2M | 19.69% | 80.31% |
| | 1.27% | 1.9M | 29.94% | 70.06% |
| | 1.15% | 1.7M | 29.46% | 70.54% |