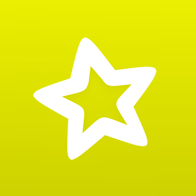 letras.mus.br
March 2021 Traffic Stats
O site de música mais acessado pelos brasileiros oferece letras, traduções, cifras e o melhor player para ouvir músicas e assistir clipes com legenda.
Global Rank738
Worldwide
Country Rank1913
United States
Discover letras.mus.br's search ranking and website traffic statistics. Reveal traffic-generation strategy and audience distribution. Spy on letras.mus.br's traffic sources (organic and paid) with channel-by-channel performance data.
Web Traffic Statistics
letras.mus.br traffic stats. Organic and paid traffic to letras.mus.br on desktop.
Traffic Share by Device
letras.mus.br traffic share across desktop & mobile web.
Traffic by Country
letras.mus.br website traffic by country.
| | | | | |
| --- | --- | --- | --- | --- |
| | 93.73% | 62.6M | 9.01% | 90.99% |
| | 1.99% | 1.3M | 15.32% | 84.68% |
| | 1.61% | 1.1M | 20.12% | 79.88% |
| | 0.29% | 195.8K | 7.32% | 92.68% |
| | 0.28% | 190.2K | 9.99% | 90.01% |