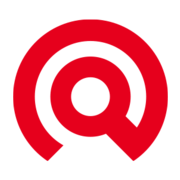 linternaute.fr
February 2021 Traffic Stats
Actualité, voyages, photos, cinéma, restaurants, cartes de voeux, tv, musique, encyclopédie... Un magazine en ligne complet, pratique, ludique et gratuit pour tous !
Global Rank989
Worldwide
Country Rank10307
United States
Discover linternaute.fr's search ranking and website traffic statistics. Reveal traffic-generation strategy and audience distribution. Spy on linternaute.fr's traffic sources (organic and paid) with channel-by-channel performance data.
Traffic overview
linternaute.fr traffic stats. Organic and paid traffic to linternaute.fr on desktop.
Export to PDF
Traffic Share by Device
linternaute.fr traffic share across desktop & mobile web.
Traffic by country
linternaute.fr website traffic by country.
| | | | | |
| --- | --- | --- | --- | --- |
| | 69.05% | 34.6M | 40.63% | 59.37% |
| | 7.06% | 3.5M | 21.15% | 78.85% |
| | 4.97% | 2.5M | 15.12% | 84.88% |
| | 4.44% | 2.2M | 39.96% | 60.04% |
| | 2.5% | 1.3M | 43.06% | 56.94% |
View Full Report