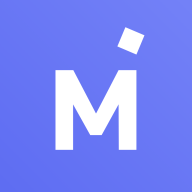 mercari.com
March 2021 Traffic Stats
Mercari is your marketplace. It's the perfect place to declutter and discover items that are uniquely you. Say 'goodbye' to your old go-tos and 'hello' to one-of-a-kind treasures.
Global Rank260
Worldwide
Country Rank1961
United States
Discover mercari.com's search ranking and website traffic statistics. Reveal traffic-generation strategy and audience distribution. Spy on mercari.com's traffic sources (organic and paid) with channel-by-channel performance data.
Web Traffic Statistics
mercari.com traffic stats. Organic and paid traffic to mercari.com on desktop.
Traffic Share by Device
mercari.com traffic share across desktop & mobile web.
Traffic by Country
mercari.com website traffic by country.
Country

86.84%

130.7M

42.6%

57.4%

10.83%

16.3M

35.19%

64.81%

0.37%

560.2K

22.16%

77.84%

0.31%

460.3K

13.36%

86.64%

TW

Taiwan, Province of China

0.28%

419.9K

32.84%

67.16%
Traffic Journey
mercari.com traffic/customer journey: sites users browse before and after visiting the domain
On mercari.com, visitors mainly come from Direct (62.46% of traffic), followed by google.com (3.99%). In most cases, after visiting mercari.com, users go to mercdn.net and google.com.