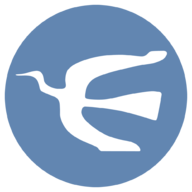 perfil.com
March 2021 Traffic Stats
Periodismo Puro: breaking news, análisis y los mejores columnistas cubriendo los temas más importantes de la Argentina y el mundo
Global Rank1317
Worldwide
Country Rank44064
United States
Discover perfil.com's search ranking and website traffic statistics. Reveal traffic-generation strategy and audience distribution. Spy on perfil.com's traffic sources (organic and paid) with channel-by-channel performance data.
Web Traffic Statistics
perfil.com traffic stats. Organic and paid traffic to perfil.com on desktop.
Traffic Share by Device
perfil.com traffic share across desktop & mobile web.
Traffic by Country
perfil.com website traffic by country.
| | | | | |
| --- | --- | --- | --- | --- |
| | 88.93% | 35.7M | 11.44% | 88.56% |
| | 1.94% | 781.4K | 6.97% | 93.03% |
| | 1.83% | 737.5K | 9.11% | 90.89% |
| | 1.56% | 628.3K | 26.59% | 73.41% |
| | 1.29% | 517.9K | 11.68% | 88.32% |